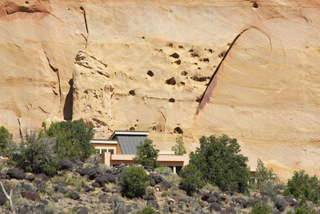 Capitol Reef Field Station blends into the deep-driven sandstone canyons in the heart of the Colorado Plateau. Where Pleasant Creek breaks free of its narrow canyon walls and just before it cuts through the Water-pocket Fold, it nourishes an oasis of tall grasses, wildflowers, shady cottonwoods, and aromatic sagebrush. On a bluff above Pleasant Creek, Capitol Reef Field Station's (CRFS) 6200-square-foot complex of classroom/laboratory, dormitories, and support buildings is a focal site for university-level education and field studies in the cultural and natural history of the Colorado Plateau—one of the most complex, and beautiful eco-regions in the United States.
CRFS began operation on October 16, 2008, the result of a unique partnership between Utah Valley University and Capitol Reef National Park. CRFS is harmonious with its environment in its physical aesthetics, off-grid energy and water consumption, and leave-no-trace operations.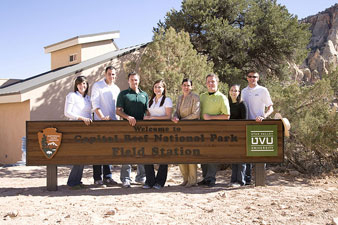 Supporters of the Capitol Reef Field Station support responsible, respectful, and sustainable stewardship of our natural world by funding the educational and research programs of the Capitol Reef Field Station.
You can choose to donate to field expeditions, scientific research, student internships, research scholarships, and field/lab site operations.
JOIN a visionary legacy of field-based engaged learning. Support teaching and research that build community understanding of natural ecosystems, wilderness values, and sustainable resource management.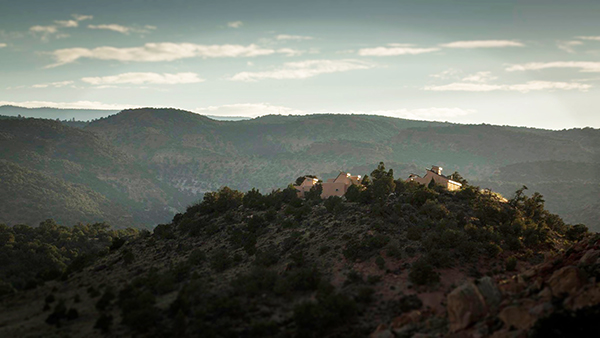 Your contribution, large or small, is welcome. The CRFS Advisory Committee administers donations to this endowment.
Contributions are tax-deductible.