For more than 25 years, Utah Valley University students have graduated from one of the top Criminal Justice programs in the Intermountain West. UVU provides opportunities to make connections through faculty and staff who work hands-on in the field they teach in. Students are ready to move directly into the workforce, helping people feel more safe in their homes. 
 UVU Criminal Justice teaches integrity, responsibility, and safety throughout the duration of the program. Professors and students work tirelessly towards their passion of making the world a safer place for everyone.
 At UVU, students can complete their criminal justice degree online, in person, or through a mix of both options. It is designed so that students can continue to work and provide for the people that matter most while moving towards a future that will benefit your whole family. The Criminal Justice program at UVU provides a community to help you learn and grow in the way that works best for your circumstances.
"Exceptional care is a core value at UVU, and I see my faculty practicing that every single day," Students in the program feel like they're a part of something bigger." - Bobbi Kassel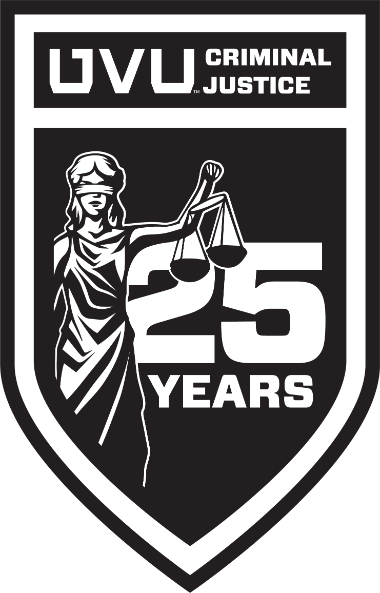 EXPERIENCED FACULTY
EARN A DEGREE ONLINE
CAREER SUCCESS
Open the Door to Success
Joseph Dan Adams Endowed Scholarship
Help Students Succeed
Joseph W. Shinners Scholarship