UVU's forensic academic program provides a multidisciplinary education where students will be prepared with skills and experience designed to prepare students for successful careers within forensic science.
The program provides access to state of the art laboratory equipment, a practical crime scene facility and professors with extensive backgrounds working in the forensic field.
Voted one of the top Forensic Science Degree programs in 2021 by Study.com and in 2018 by College Choice, UVU's Forensic Science Program promotes and teaches competence, integrity, professional practices and ethical skills needed of the forensic expert in today's criminal justice system.
In 2019 our program was also voted one of the top most affordable Forensic Science Degree in the United States.
Newsletter
Each year we have many exciting events, advancements and news to share with our students. Through collaboration with students and faculty within the forensic science program we have developed a newsletter which is released semi-annually. We want to keep students up to date on what is going on in the program, the forensic science field, both locally and nationally.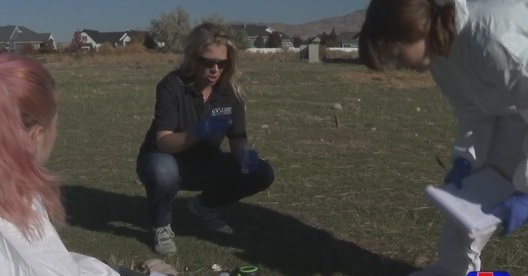 Pig Dig
Students participate in a forensic investigation to uncover the body of a pig. The outcome of this exercise was to give students a hands-on experience about how to properly uncover and document evidence from a burial scene. Read more at Good4utah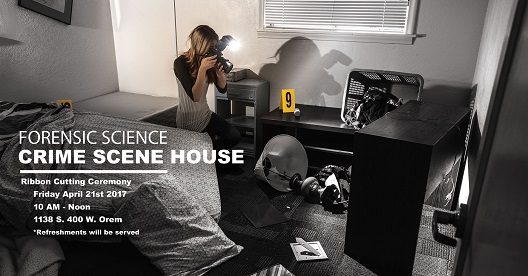 Crime Scene House Opening
The crime scene house opened on April 21st, 2017. Both the interior and exterior of the house have been set up to replicate different types of crime scenes. Students use the space to learn how to discover and handle different types of evidence collected in real-life crime scene investigations.