Internships
UVU's Forensic Science program provides students with valuable internship opportunities with local, state and federal agencies within the state of Utah. Our students have interned with Utah County Sheriff's Office, Utah Department of Public Safety Crime Laboratory, Salt Lake Police Department, Utah Office of the Medical Examiner among many others.
Internships provide an avenue for students to gain knowledge, skills and experience in a real-world environment and from within their field of study. Students form invaluable relationships within the field and gain access to career resources for furthering their employment in forensics.
Students must coordinate with the internship office to receive credit
Your Internship Coordinator 
Loading Directory data....
Opportunities
Students can contact the following people to look for possible internships.
LOCAL UTAH AGENCIES
UTAH STATE AGENCIES
non profit organizations
FEDERAL AGENCIES
Join the Forensic Science Community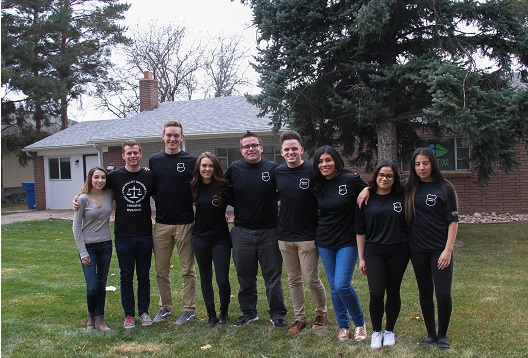 Student Association
President - Bree Spaulding
Vice President - Sarah Bennett
Secretary - Tiffany Bradley
Are you interested in becoming a memeber? Email uvusfa@gmail.com. You can also visit us on Facebook or Instagram at UVUSFA.
International Forensic Science Honor Society
The Delta Delta Epsilon, Alpha Mu Chapter allows Forensic Science students at Utah Valley University a chance to become part of a national honor society. The Alpha Mu chapter promotes the recognition and encouragement of excellence in scholarship in the Forensic Sciences. As part of the national honor society, you will promote and encourage intellectual development, push for high achievement, promote leadership, create student and faculty dialogue, enrich your educational environment and promote attitudes of professional responsibility for the public good. Being a member of a national honor society will fuel students to continue to better the Forensic Science Fields and those who seek employment in those fields.
Requirements:
Enrolled in UVU's Forensic Science Degree Program
Completed at least 47 required credit hours for the Forensic Science Bachelor's Degree
Have a minimum GPA average of 3.3
Membership dues $50.00
For application to DDE – please complete the membership form and email it to amie.houghton@uvu.edu
Research
Undergraduate research is available in the UVU Forensic Science Program. A typical research student is a junior with at least one year remaining until graduation and who is interested in going to graduate school. The program is conducted like a Master of Science Degree program with close one-on-one supervision involving a literature search, experimental design, experimentation, data interpretation, and final report. Although research topics are developed jointly with the mentor the student's interest is followed as closely as possible.
The typical timeline starts in January at the beginning of spring semester, by March the topic and literature search is finished, and by the beginning of May experimentation is underway. Research continues through the summer because abstracts must be submitted to the American Academy of Forensic Sciences by August 1. The work is presented at the annual academy meeting the following February.