New Numbers, New Possibilities: UVU's Digital Media Department Starts the School Year Off Right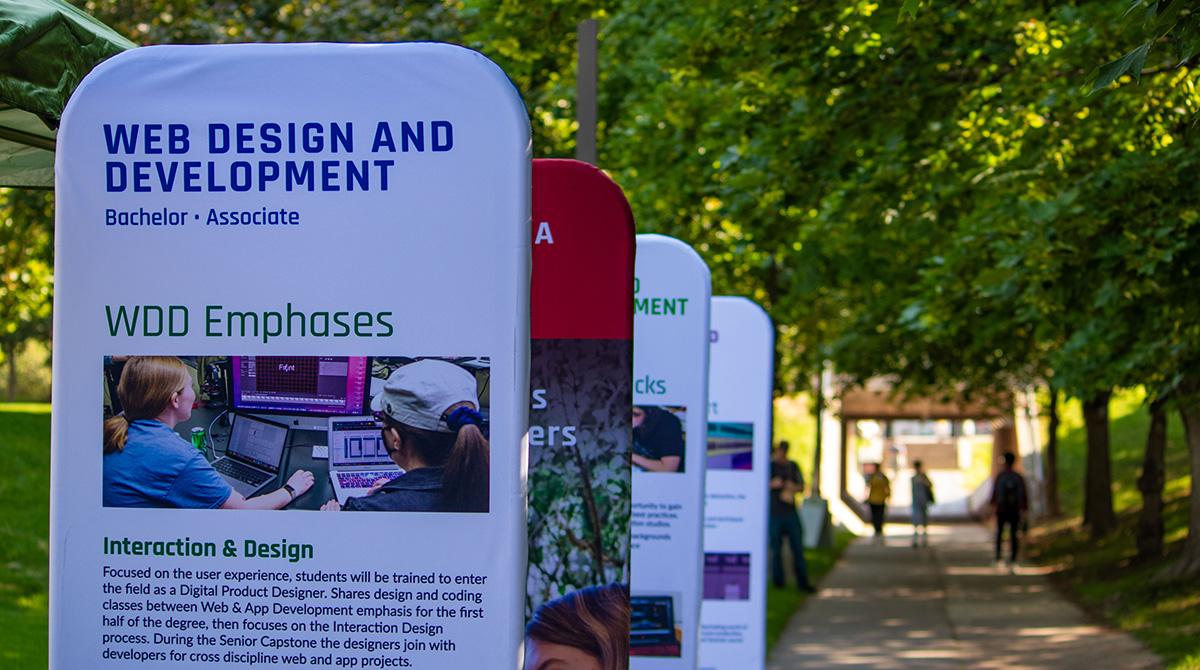 By: Jenna Berndt
The start to the new 2023-2024 school year has been quite exciting for the Digital Media Department (DGM) here at Utah Valley University (UVU). As of this moment, the Digital Media Department has an enrollment number of 1,025 students, a remarkable 15% increase that the faculty loves to see.
 "That is an increase in every single one of our areas," Department Chair of Digital Media, Kim Brown said. "That is ahead of our original anticipated mark [of 900] and I couldn't be more excited."
In addition to the amazing increase in student enrollment, DGM kicked off the school year by participating in the second annual Tec Fest event held in the Computer Science Courtyard on August 30.
Amongst DGM was the other 10 majors in the Smith College of Engineering and Technology Department. The event was a perfect opportunity to not only highlight all the different departments in the College of Engineering and Technology, but to allow students (declared or undeclared) to learn more about the new tech and courses that each program has to offer.
For Digital Media specifically, some of the new changes offered or soon to be offered into the four degrees consist of the following:
Audio Production:
Four new certificate programs and two drastically altered existing programs
A new recording studio
A state of the art industry standard recording console of 48 channels
Cinema Production:
A new sound stage
Tons of new equipment you'd see on professional industry sets
Web Design & Development:
An Aerial Cinematography class
Animation and Game Development:
Refining skills pertaining to cut-out Animation
Launch of Extended Reality (XR)
Overall new changes:
Revamping of current programs' curriculum to ensure students are being taught industry standard knowledge and skills
With each new year comes new possibilities, and DGM is excited to offer their students just that. By providing these new additions to the department's programs, DGM will be able to supply their students with more opportunities to build and refine their skills, ultimately preparing students for their future careers in the industry.
To learn more about UVU's Digital Media Program please visit:
Digital Media at the CET Tec Fest