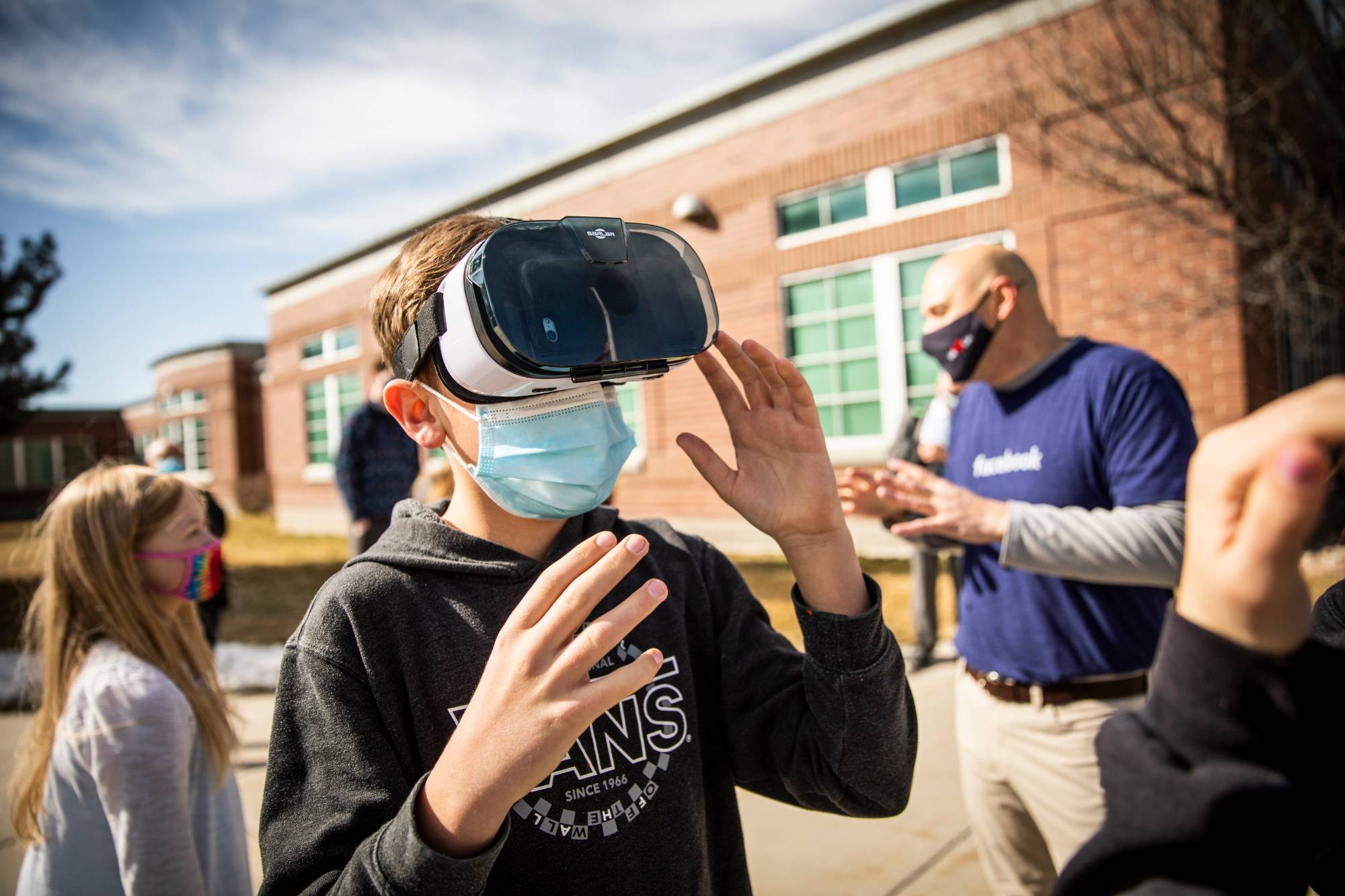 Inspiring K-12 Students to Discover Science and Engineering Education
The SEEdPOD project is a collaboration between UVU's School of Education and College of Engineering and Technology and Utah State University's College of Engineering and College of Education and Human Services. The project is modeled after Utah's new Science and Engineering Education (SEEd) standards, which integrate principles of engineering with science subjects.

The portable trailers, or "pods," contain resources designed to help students master the SEEd standards and become more familiar with STEM fields at an early age. The resources are organized by themes and grouped into lesson plans to help teachers learn unfamiliar concepts quickly and prepare to teach the SEEd standards with confidence.
Sponsored by:


TEACHING THE SCIENCE AND ENGINEERING EDUCATION (SEEd) STANDARDS
The SEEdPODs project would not be possible without the generous sponsorship of Facebook and Micron, in addition to UVU's Grants for Engaged Learning (GEL). This financial support is essential to keeping the curriculum current and the technology updated with the ever-evolving needs of STEM industries. Facebook and Micron's donations will fund the deployment of three SEEdPODs in Alpine School District, in addition to one trailer sponsored by a GEL grant.
We welcome sponsors for our future SEEdPODs.
To learn more about sponsorship opportunities, please contact Stefan Harlan (Stefan.Harlan@uvu.edu)