Upon completion of courses for the paramedic certificate of completion at UVU, students will receive all or part of the following certifications/certificates:
Certificate of Completion 
UVU Paramedic, Basic Life Support (BLS)
Pediatric Advanced Life Support (PALS)
Advanced Cardiac Life Support (ACLS)
Pre-hospital Trauma Life Support (PHTLS)
Advanced Medical Life Support (AMLS)
Geriatric Education for EMS (GEMS)
Neonatal Resuscitation Program (NRP)
Pediatric Education for Prehospital Professionals (PEPP)
Hazardous Materials Awareness (eligible for state testing)
Law Enforcement First Responder (LEFR)
Fundamentals of Airway
Program Results & Accreditation
The following links will open in a new tab.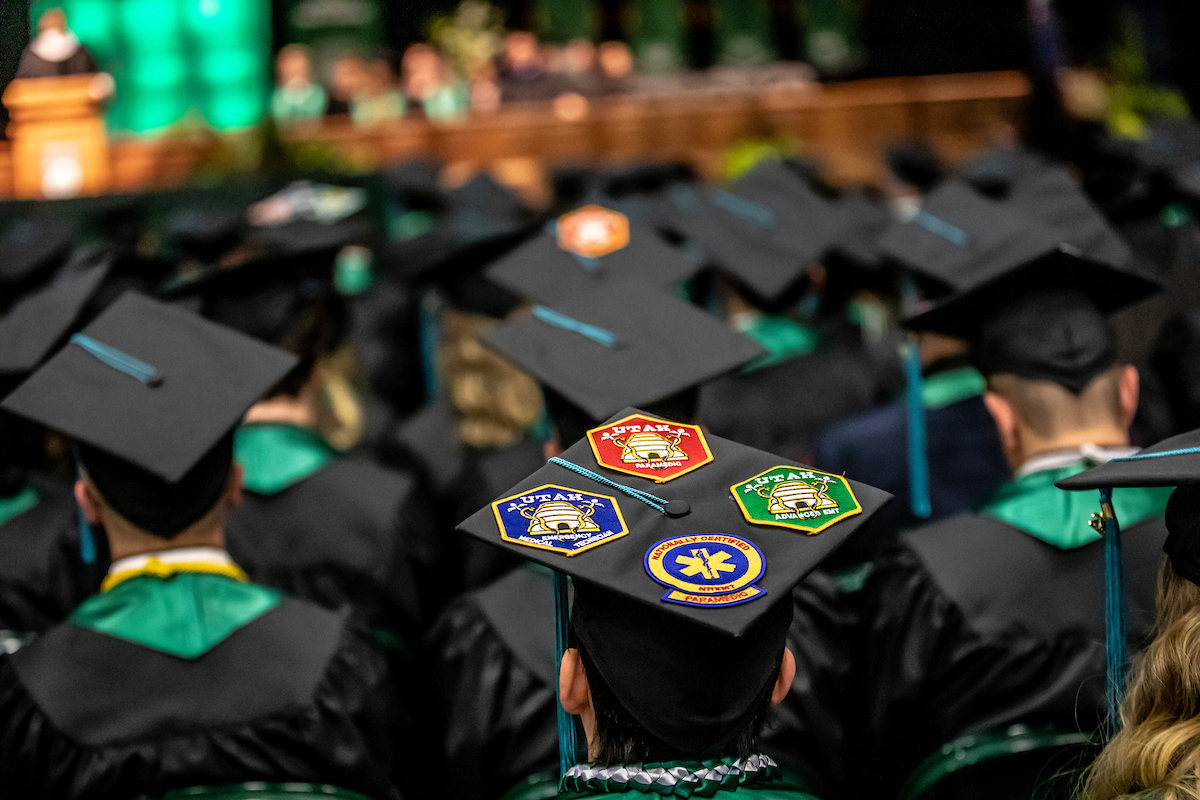 National Registry Certification
Students will NOT automatically be recommended for the National Registry psychomotor or written exams. Recommendation requires a minimum 2.7 GPA for all UVU paramedic courses and completion of program requirements as outlined in the program syllabus.
CoAEMSP Report
National Paramedic exam