Center for the Study of Ethics
The Center for the Study of Ethics (CSE) promotes and facilitates the interdisciplinary exploration of ethical theory and practice. We administer a variety of programs designed to advance ethics education on our campus, within our region, and in national and international contexts. The study of ethics is a critical tool in navigating the complexities of public, professional, and personal life. The CSE is a nonpartisan, non-advocacy organization committed to the inclusion of diverse perspectives and practices.
Upcoming Events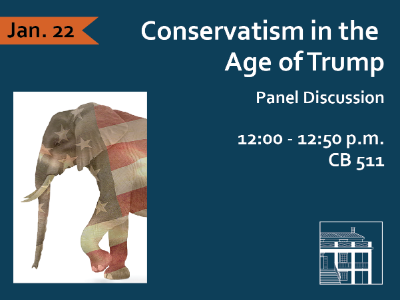 Conservatism in the Age of Trump
Pizza will be served!
January 22nd  |   12:00 - 12:50 
Kirk Englehardt Business Ethics Award
February 27th   |  11:30 - 12:45 
Civility & Democracy
with Evan McMullin
March 11th  |   12:00-12:50
Learn More