The Appomattox Project


Engaging Ethics in Public Life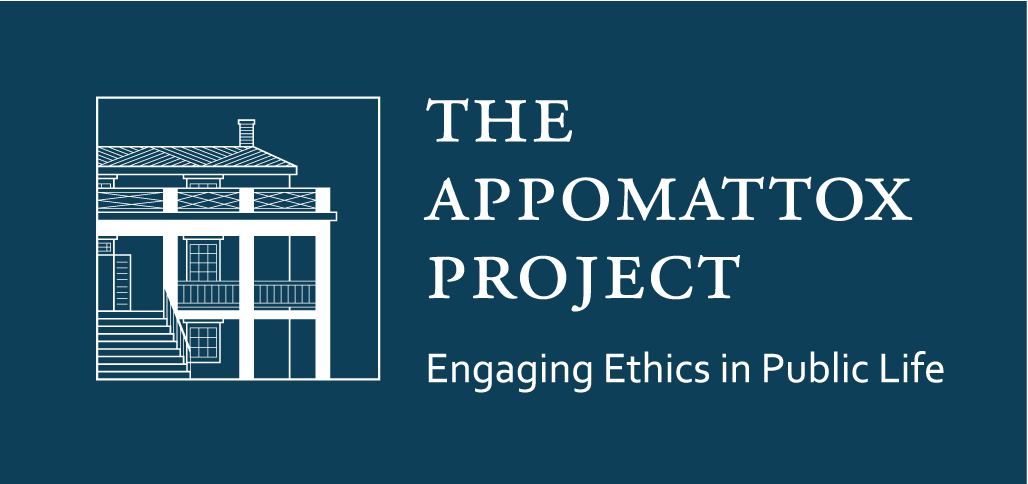 The Appomattox Project is a multi-year effort designed to focus on the ethical dimensions of civic discourse, public policy, and democratic society. The project includes a variety of activities including workshops, public lectures, student research projects, panel discussions, and community engagement.
As the site where the American Civil War ended, the Appomattox Court House has become a symbol of reconciliation and civil discourse. Likewise, the Appomattox Project aims to engage critical issues in our public life and to explore how ethical principles and practices shape civil society.
The project is administered by UVU's Center for the Study of Ethics in collaboration with campus and community partners.


Events
Undergraduate Research Projects
The Appomattox Project supports undergraduate research teams assembled to explore the ethical dimensions of current public policy debates. Students will select legislation or public initiatives to examine specifically for its ethical content and implications.
---
A Shared Sentence: Children of the Incarcerated (2018-2019)
The issue of incarcerated parents is particularly pressing in the United States because it has the highest per-capita incarceration in the world. Entire communities are destabilized by the staggering number of families caught in the vicious cycle of intergenerational incarceration in the United States.
The objective of this research project was to identify the gaps that exist within the prison system and society that perpetuate intergenerational incarceration and recommend solutions that are actionable. This project was done in partnership with the Office of New Urban Mechanics (ONUM) focusing on Salt Lake City's multi-agency Operation Rio Grande