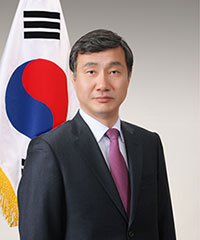 University Marketing & Communications: Mike Rigert, (801) 863-6807
Written by: Jim Rayburn, (801) 863-8504 
Jeong Gwan Lee, the consul general of the Republic of Korea, will speak on the country's relations with North Korea at Utah Valley University on Feb. 8 at 3:30 p.m. in the UVU Library auditorium, room 120. The title of his lecture will be "Unification of the Korean Peninsula."
"Korea is vitally important to the state of Utah and to UVU," said Rusty Butler, associate vice president of UVU's Office of International Affairs & Diplomacy. "UVU has more Korean students than from any other country, and many Utah Valley companies have robust trade with the country. Other Utah entities depend heavily on the Korean consulate in San Francisco for visas, commercial programs and other needs."
Lee has served as the consul general of the Republic of Korea in San Francisco since March 2010. He previously served as the director-general of the Overseas Koreans and Consular Affairs Bureau (2008-2010). He graduated from the Seoul National University in 1982, and in 1988 he graduated from the Graduate School of Georgetown University. He joined the Ministry of Foreign Affairs in 1981.
Lee has also served in Korean embassies in Japan (1989-1992), Bulgaria (1992-1996), and the United States (1996-2000). He also served in the presidential office on two separate occasions (2000-2002 and 2007-2008), with the latter focused on the Northeast Asian Cooperative Initiative. In 2002, he held the directorship of the North American Affairs Bureau.
Lee, as consul general, possesses a great diplomatic mind, and his lecture should provide great insight on the political changes to the Korean countries brought about by the recent death of former North Korea leader Kim Jong-Il.
Click here for more information on Consul General Lee and South Korea

Consul General Lee speaking at UVU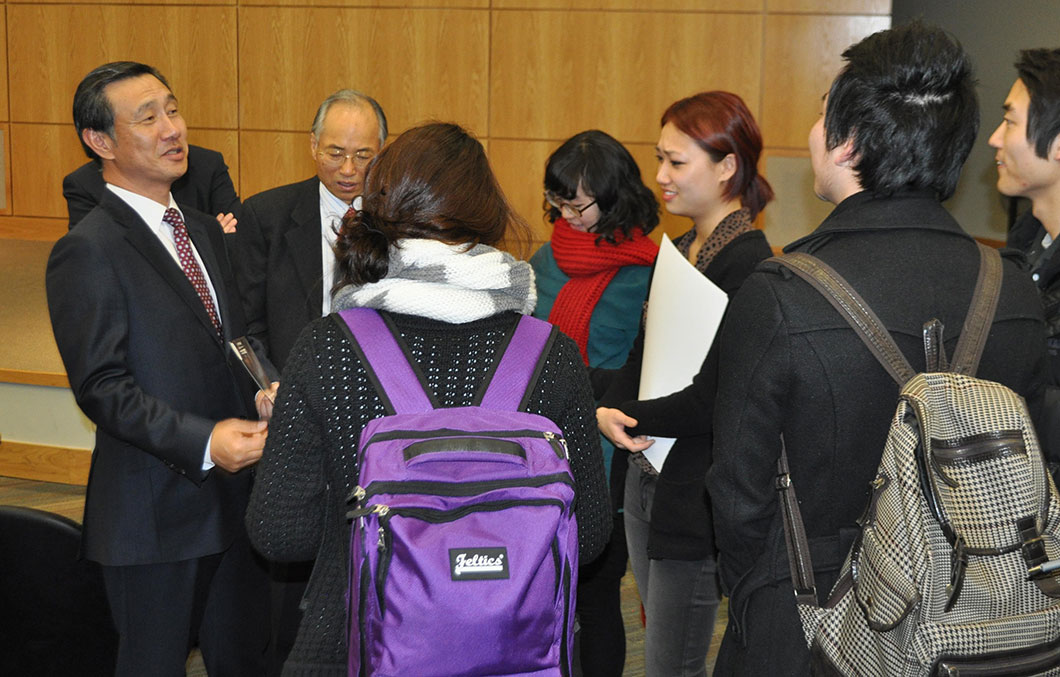 Consul Lee interacting with UVU Students After His Lecture