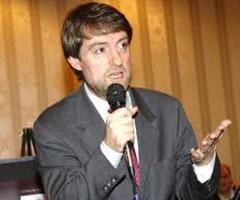 Ferit Hoxha, appointed as Albania's ambassador to the United Nations in August 2009, will speak April 16 at Utah Valley University on his country's views on the status of the European Union. 
The lecture, titled "Can the European Union Survive? A Southeastern Perspective", begins at 10 a.m. in the Sorensen Student Center, room 213b. The event is free and open to the public.
"Albania is easily one of the friendliest nations to the United States in Europe," said Rusty Butler, associate vice president of UVU's Office of International Affairs & Diplomacy. "Their affinity toward the U.S. in general, and Utah in particular, comes in part because Utah humanitarian personnel made such a difference in their nation, especially in health care. This visit will allow the UVU community to further solidify that close friendship."
Prior to his appointment as Albania's U.N. ambassador, Hoxha served as his country's national coordinator for the Alliance of Civilizations and national coordinator for the Barcelona Process–Union for the Mediterranean. He was appointed by his country's governor to the International Atomic Energy Agency (IAEA) Board of Governors in 2007. In 2006 he was Albania's secretary general of the Ministry of Foreign Affairs.
Hoxha began serving in Albania's Ministry of Foreign Affairs in 1991 and has served as both deputy director and director for the Ministry's Multilateral Cooperation and International Relations Organization. He has also served as Albania's ambassador to France, ambassador to Portugal, ambassador to Belgium and ambassador to Luxembourg, while also being his country's representative to the European Union in Brussels.
Hoxha was educated at the University of Tirana in Albania, and also attended the Netherlands Institute of International Relations at Clingendael in The Hague and the Center of International and Security Studies in Maryland.
Click here for more information on ambassador Hoxha and his country of Albania.

Ambassador Hoxha addressing UVU students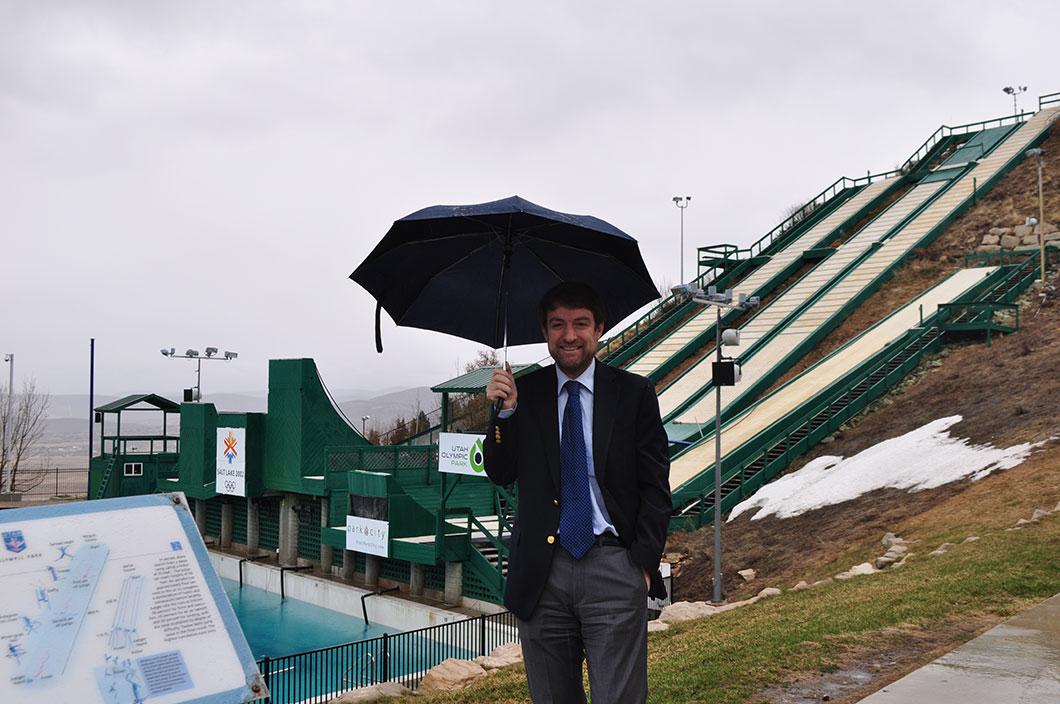 Touring Utah Olympic Park in Park City