Five professionals from Tajikistan participating in the Open World Leadership Center program will spend September 29 – October 6, 2012 in Utah examining Utah's tourism industry hosted by Utah Valley University's Office of International Affairs & Diplomacy. 
While in Utah, the delegates will discuss issues pertaining to sustainable tourism with several state entities such as the park management of Capital Reef National Park, the Utah Valley Convention & Visitors Bureau and the Utah Division of Wildlife Resources. The delegation will also tour Sundance Ski Resort, and will be meeting with the hospitality and tourism departments of Utah Valley University and the University of Utah.
"Tajikistan has the potential to become the modern hub of Central Asian Eco-tourism. It is known for its friendly people and wealth of natural beauty especially the breathtaking Pamir Mountains, which were once one of the southern branches of the Silk Road and today are largely untouched by outsiders," said Rusty Butler, UVU associate vice president of the Office of International Affairs & Diplomacy. "Utah and UVU can offer much in the way of experience and best practices to this Tajik delegation as they seek to further develop the infrastructure of Eco-tourism within their own country."
Managed by the independent Open World Leadership Center at the Library of Congress, Open World enables emerging Eurasian political and civic leaders to work with their U.S. counterparts and experience American-style democracy at the local level.
The Open World Leadership Center awards grants to UVU's Office of International Affairs & Diplomacy to administer this and other similar exchanges since 2007. http://www.openworld.gov/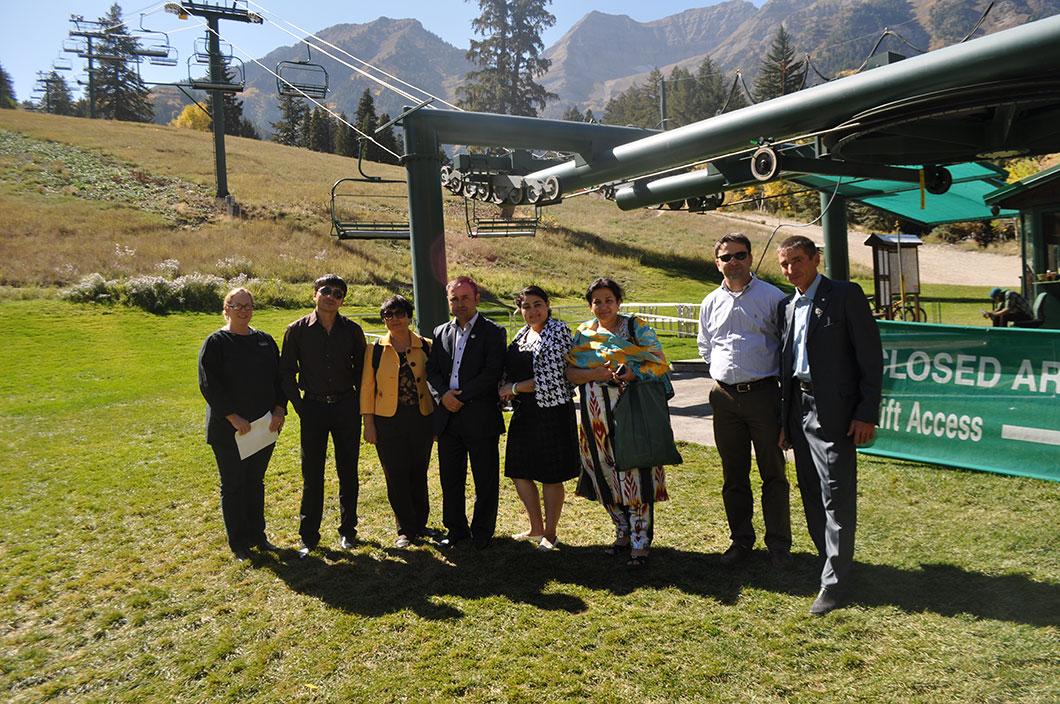 The Open World Delegates at Sundance Ski Resort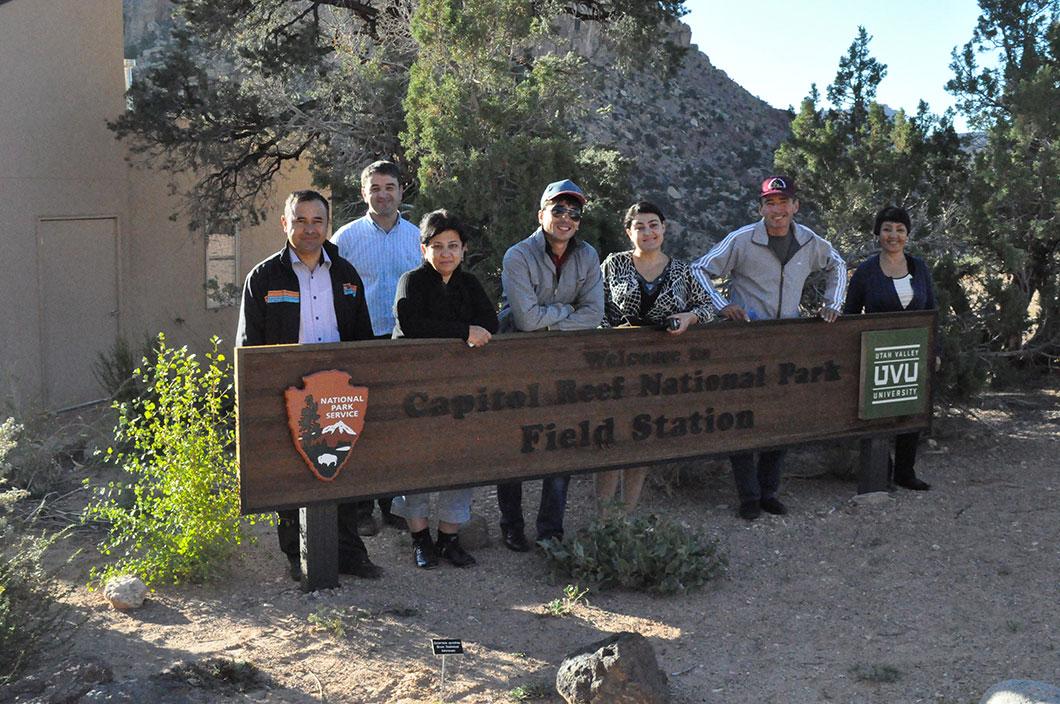 Visit to Capitol Reef National Park, UVU Field Station

Meeting with the Utah State Tourism Office & Senator John Valentine at the Utah State Capitol