His Excellency El Husseini Adelwahab, Consul General of Egypt in Los Angeles, will speak to the UVU community on Friday, Nov. 15 at 1 p.m. at Center Stage in the Sorensen Student Center. Adelwahab will address the current challenges and recent developments in his home nation of Egypt. 
"Recent events in Egypt have been at the forefront of the news as that nation evolves and struggles to find its place in the 21st century," said Rusty Butler, associate vice president for UVU International Affairs & Diplomacy. "From the earliest history of its founding to the present day, Egypt has arrested the attention of historians, political scientists, foreign policy experts, archaeologists and everyone with a natural curiosity in humankind's evolution. Ambassador Adelwahab will address the profound changes his country is experiencing."
Adelwahab earned a bachelor's degree in business administration from Ain Shams University in 1976 and a master's degree in international relations from San Francisco State University in 2000. He has served in the Arab League, the African Department, the Diplomatic and Consular Corps Department, and he was the director of the Egyptian Building Fund Authority in 2006.
Adelwahab has also served as General Consul of Egypt in Chicago and Houston. He is married with one daughter and two sons.
Click here for more information on Ambassador Adelwahab and his country of Egypt.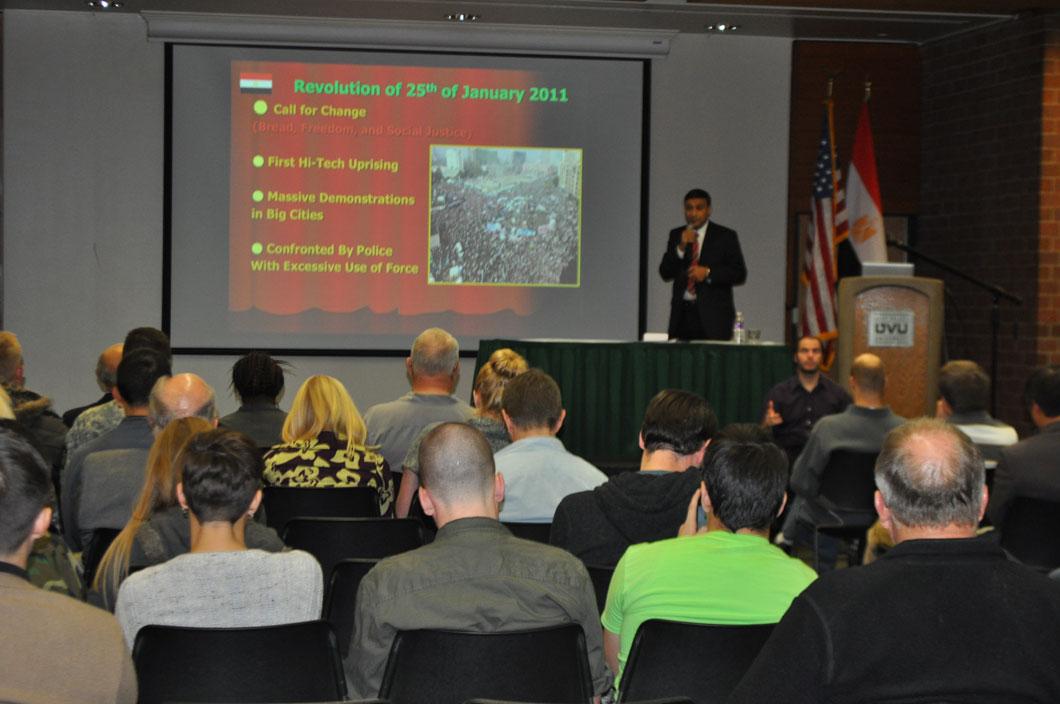 Ambassador El Husseini Abdelwahab lecturing at Utah Valley University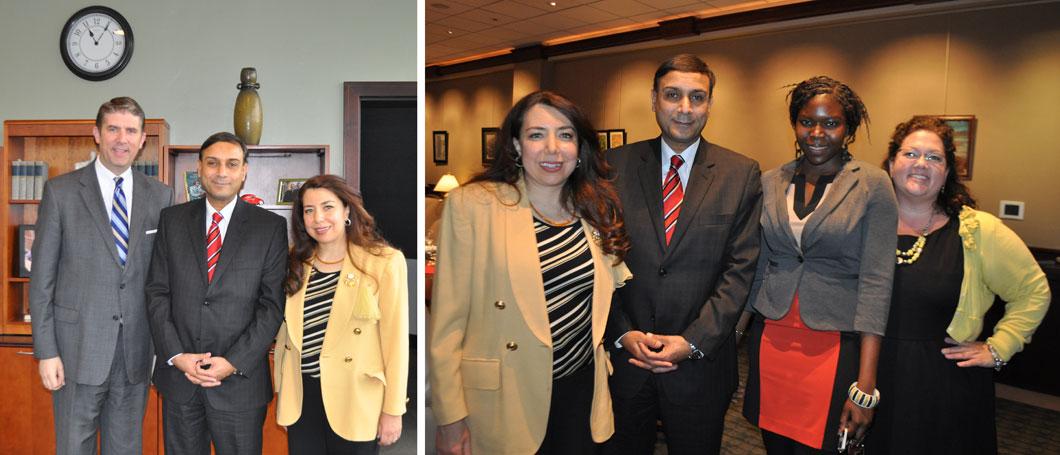 Ambassador Adelwahab visit at UVU