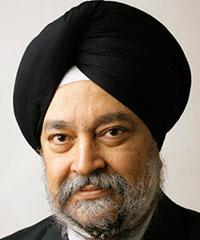 The Ambassador of India to the United Nations, Hardeep Singh Puri, will lecture at Utah Valley University on Feb. 15 at 2 p.m. in the UVU Library auditorium, room 120. Puri will discuss the U.N. Security Council and the need for reform. The lecture is free and open to the public. 
The title of Puri's lecture is "The U.N. Security Council Stalemate: Decision Paralysis, an Outdated Structure, and the Need for Reform." A career diplomat, Puri has extensive experience with multilateral diplomacy and specializes in trade relations
"As a former president of the U.N. Security Council and the current chairman of the UN Security Council Counter-Terrorism Committee, Ambassador Puri is at the forefront of international discourse on world conflict. He has been heavily involved in discussions on Libya and Syria, and is a very experienced and well-respected figure at the U.N. for his efforts to promote peace in such conflicts," said Rusty Butler, associate vice president for UVU's International Affairs & Diplomacy. "After months of working to secure his visit to UVU, we are extremely pleased to host such a distinguished dignitary, and look forward to the opportunity for our students and faculty to engage with this world leader."
Puri has served as the ambassador to the U.N. for India since May 2009 and has served as chair of the U.N. Security Council Counter-Terrorism Committee since January 2011. Puri has also served two terms as president of the U.N. Security Council.
Prior to his current appointment, Puri served as permanent secretary in the Ministry of External Affairs in New Delhi. He previously served as ambassador to Brazil and permanent representative to the United Nations in Geneva.
Puri joined the Indian Foreign Service in 1974, and in the past 39 years has served at the Indian missions in Japan, Geneva, Sri Lanka, the United Kingdom and Brazil. He holds a post-graduate degree in history from the University of Delhi.
Click here to learn more about Ambassador Singh Puri and his country of India.

Receiving Honorary UVU Professor Award & in the Hall of Flags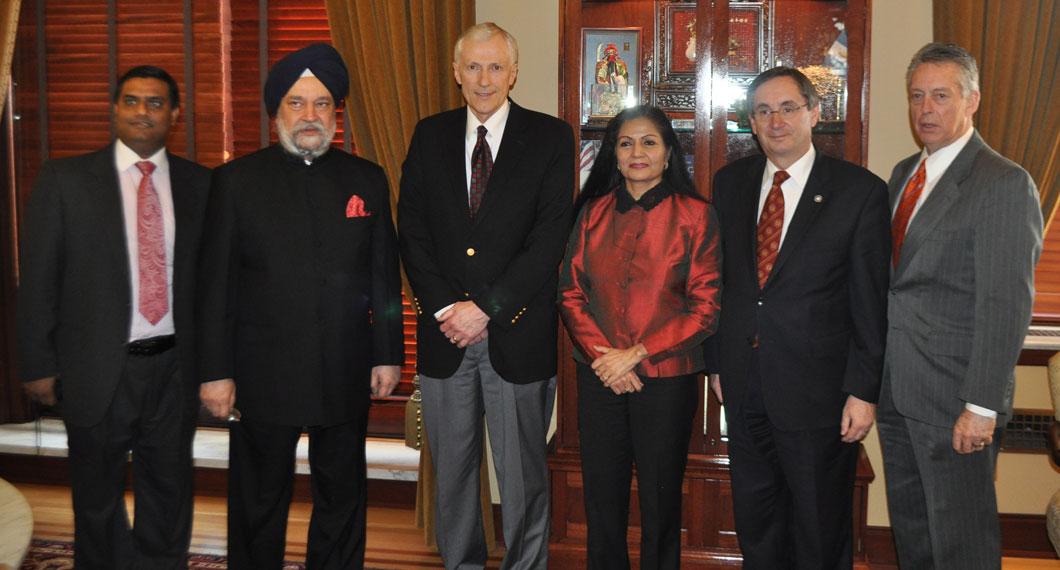 Receiving Honorary UVU Professor Award & in the Hall of Flags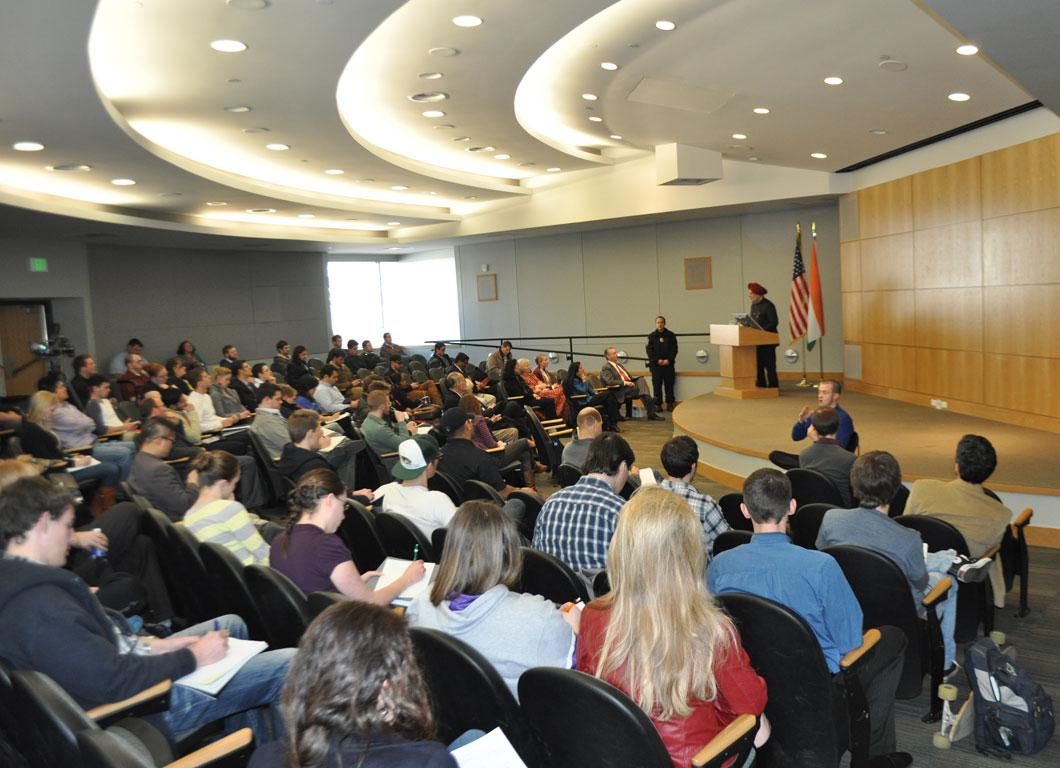 The Ambassador Lecturing at UVU