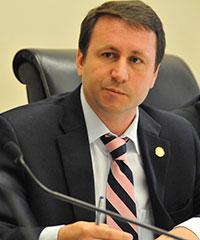 His Excellency Igor Munteanu, ambassador from Moldova to the United States and Canada, will speak to community members and UVU students Monday, Oct. 14 at 10 a.m. in the Sorensen Student Center, room 213a. Munteanu will address "Protracted Conflicts in the Ex-Soviet Space: How Moldova Deals with Its Politicized Regionalism." 
"Moldova is a former Soviet nation which attracts great interest of both Russia and the EU, but for different reasons," said Rusty Butler, associate vice president for UVU International Affairs & Diplomacy. "The latter sees it as a kind of buffer state with former Soviet states and the former views it as an important ally on the east adjacent to the EU. The future of this highly charged region and the conflicts it engenders will be the subject of the ambassador's address to the UVU community."
Munteanu, a political analyst and journalist, has served as Moldova's ambassador to the U.S. since August 2010. Born Aug. 10, 1965, in Costuleni, a commune in Ungheni district, Moldova, Munteanu holds a Bachelor of Arts degree in communications and journalism from Moldova State University (1989). He earned his master's degree in political analysis and administration in 1992 from Romania's National School of Political and Administrative Studies and his law degree in 2002 from Free International University of Moldova.
From 1992 to 1994, Munteanu served as an adviser to the Office of the President of Moldova. In 1993, he helped found one of Moldova's first think tanks, the Institute for Development and Social Initiatives (IDIS) Viitorul. Three years later, he became executive director of IDIS Viitorul and served in this capacity until 2010. Munteanu also served as a senior expert for the institute, working on international and national research projects devoted to public policy elaboration, regional development, political research and comparative studies.
Click here for more information on Ambassador Munteanu and his country of Moldova.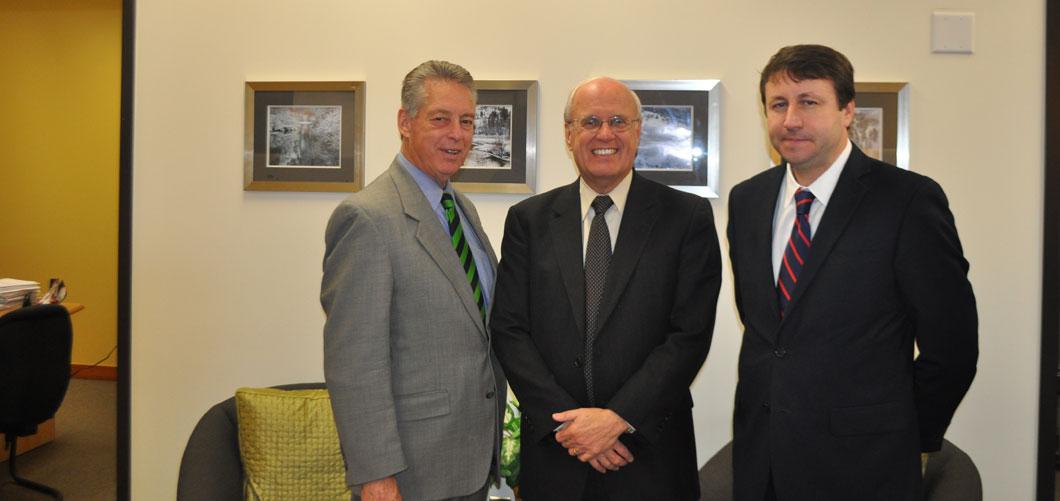 Ambassador Munteanu with Dr. Rusty Butler and UVU Senior VP, Ian Wilson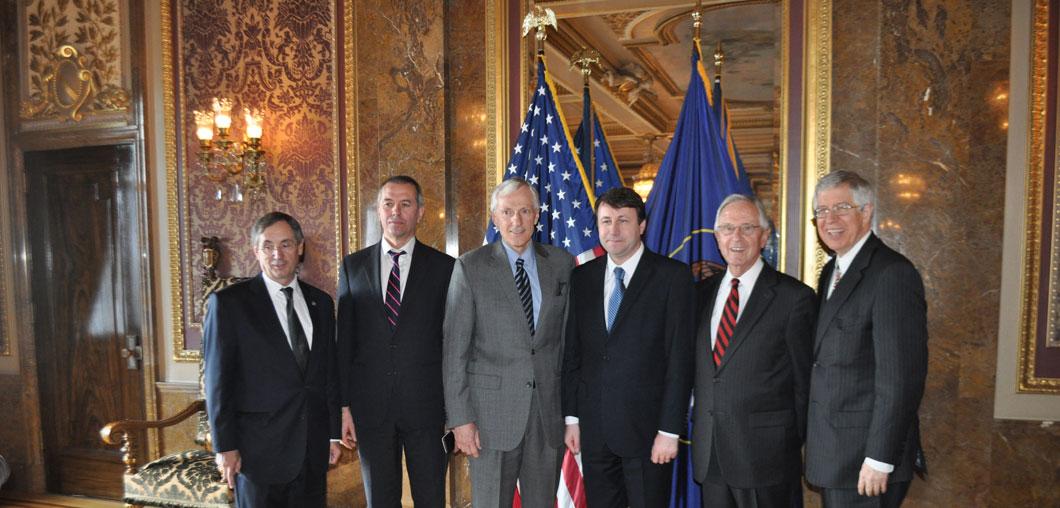 Ambassador Munteanu meeting with Lt. Governor and other local leaders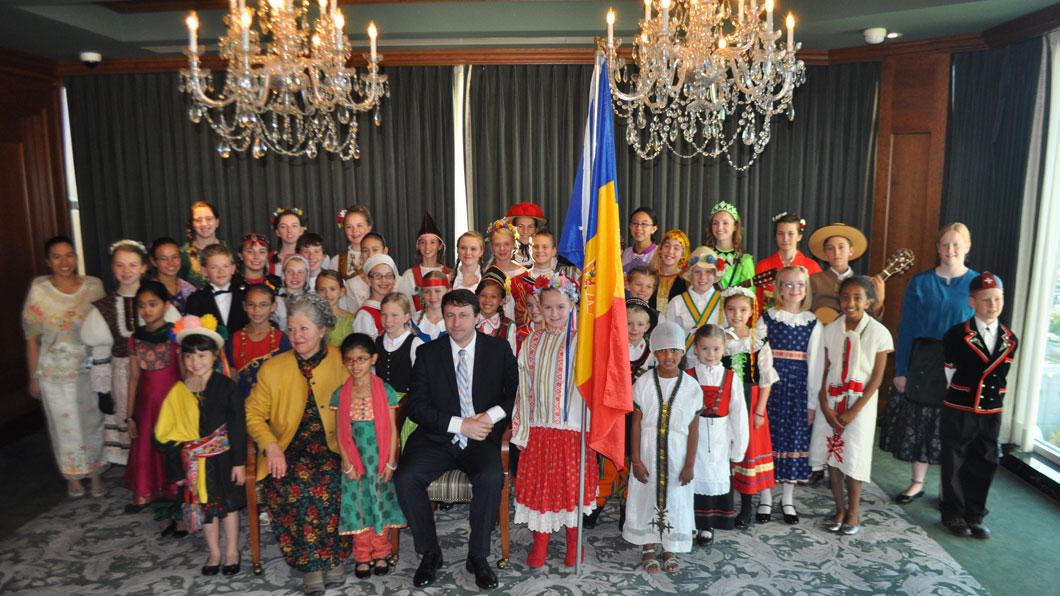 Ambassador Munteanu with the LDS Children's Choir