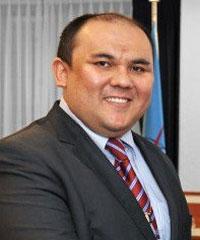 Muktar Djumaliev, the ambassador of the Kyrgyz Republic to the United States and Canada, will speak at Utah Valley University on Monday, June 3, about the challenges and opportunities presented by political reforms in Kyrgyzstan. The lecture will take place at 10 a.m. in the Sorensen Student Center, room 213B, and is free and open to students, faculty and the public.
"For well over a decade, UVU has cultivated strong ties with Central Asia," said Rusty Butler, associate vice president for International Affairs & Diplomacy at UVU. "But of all the countries in that region none has had a longer and more amicable relationship with us than Kyrgyzstan."
UVU has hosted many dignitaries, students and professors from the country, as well as headed up many delegations from Utah. Last December, a group of UVU students and faculty traveled to Bishkek to participate in a conference — the second time UVU students have done so.
Djumaliev graduated from Kyrgyz National University in 1994 and began working as a senior expert at the Department of External Economic Relations. He has a long history of representing Kyrgyzstan in international diplomatic work, including becoming the ambassador of the Kyrgyz Republic to the United Nations in 2004. In June 2010, he was appointed the first deputy chief of staff of the administration of the president of the Kyrgyz Republic.
Djumaliev now resides in Washington, D.C., where he has served as ambassador of the Kyrgyz Republic to the U.S. since December 2010 and as ambassador to Canada since April 2011.
The Kyrgyz Republic is s a former Soviet Socialist Republic. Located in Central Asia, it is bordered by Kazakhstan to the north, Uzbekistan to the west, Tajikistan to the southwest and China to the east. Its capital and largest city is Bishkek, with a population of approximately 875,000.
Click here for more information on Ambassador Djumaliev and his country of Kyrgyzstan.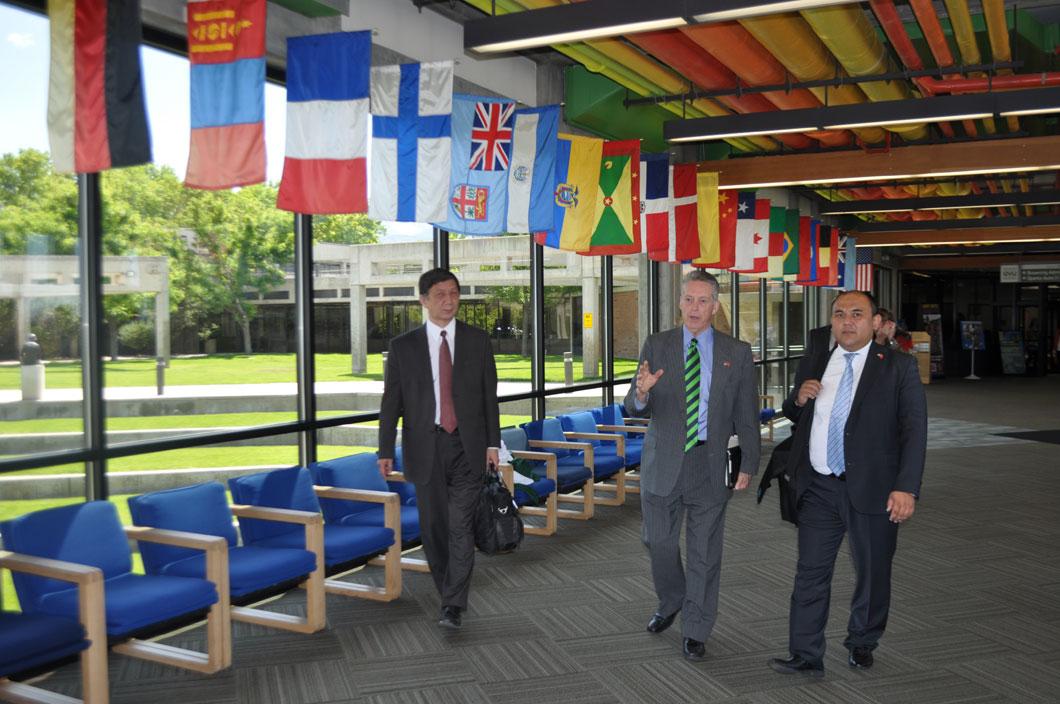 Ambassador Djumaliev in UVU's Hall of Flags with Dr. Rusty Butler & Dr. Baktybek Abdrisaev

Ambassador Djumaliev visit with UVU VP Ian Wilson and CGIE Director, Baldomero Lago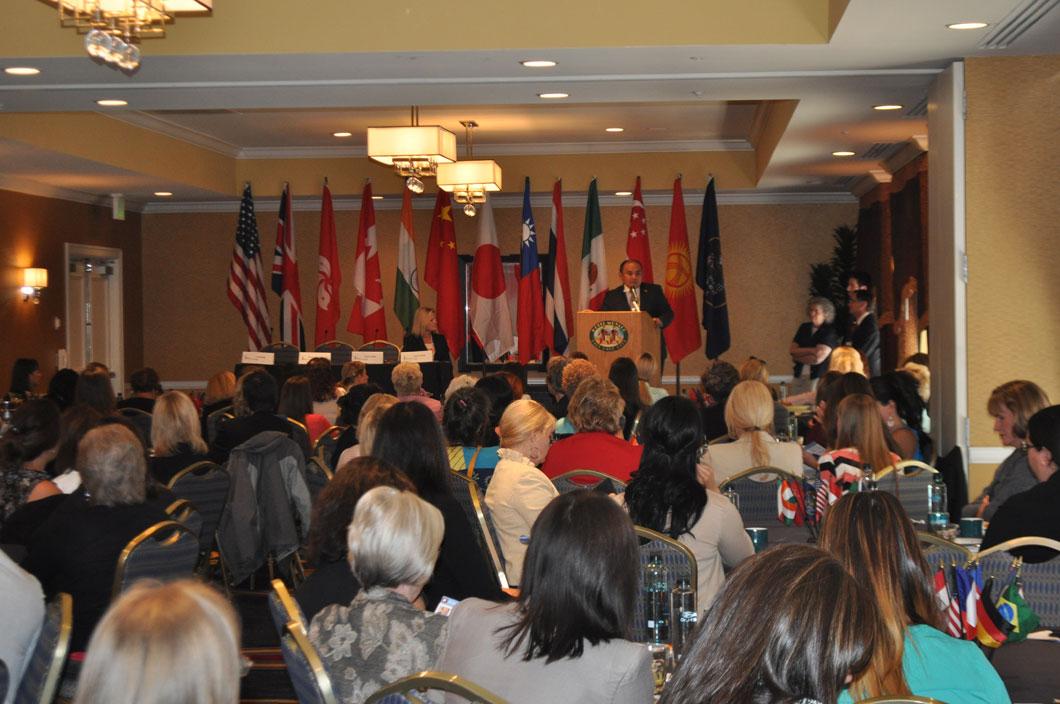 Ambassador Djumaliev speaks at the 2013 Women in International Business Conference held at the Hotel Monaco.