Utah Valley University's Office of International Affairs & Diplomacy will host five Turkmen leaders participating in the U.S. Congress' Open World Program April 24-May 3 in Orem while the delegation studies youth development through organized sports.
While in Orem, the delegates will be involved in discussions with the Utah High School Activities Association and UVU's educational programs addressing athletics, physical education, and exercise science and recreation. The delegation will also meet with Derek Parra, director of the Utah Olympic Legacy Youth Outreach; Jeff Robins, the CEO of the Utah Sports Commission and the recreation management and youth leadership department at Brigham Young University. 
"Turkmenistan has many young professionals actively promoting positive opportunities for the rising generation," said Rusty Butler, associate vice president of UVU's international affairs and diplomacy. "This delegation's visit to UVU and Utah will help us share best practices and allow the UVU community to engage with them on several levels."
Turkmenistan is one of the Turkic states in Central Asia and is bordered by Afghanistan, Iran, Uzbekistan, Kazakhstan and the Caspian Sea. It has a population of just over 5 million and its capital and largest city is Ashgabat.
Homestays with local Orem residents will allow the delegates to experience American family life. They will also take part in several cultural and community activities, including a UVU versus BYU baseball game, a tour of Park City, Utah, Olympic Park, Temple Square and the LDS Humanitarian Center.
The Open World Program is a unique, nonpartisan initiative of the U.S. Congress. It is managed by the independent Open World Leadership Center at the Library of Congress and has awarded a grant to FHI 360 to administer this and similar exchanges in 2013. The program is designed to build mutual understanding between the United States and Eurasia and has had over 19,000 participants hosted in all 50 U.S. states since the program's inception in 1999. Delegates range from members of parliament to mayors, from innovative nonprofit directors to experienced journalists, and from political party activists to regional administrators.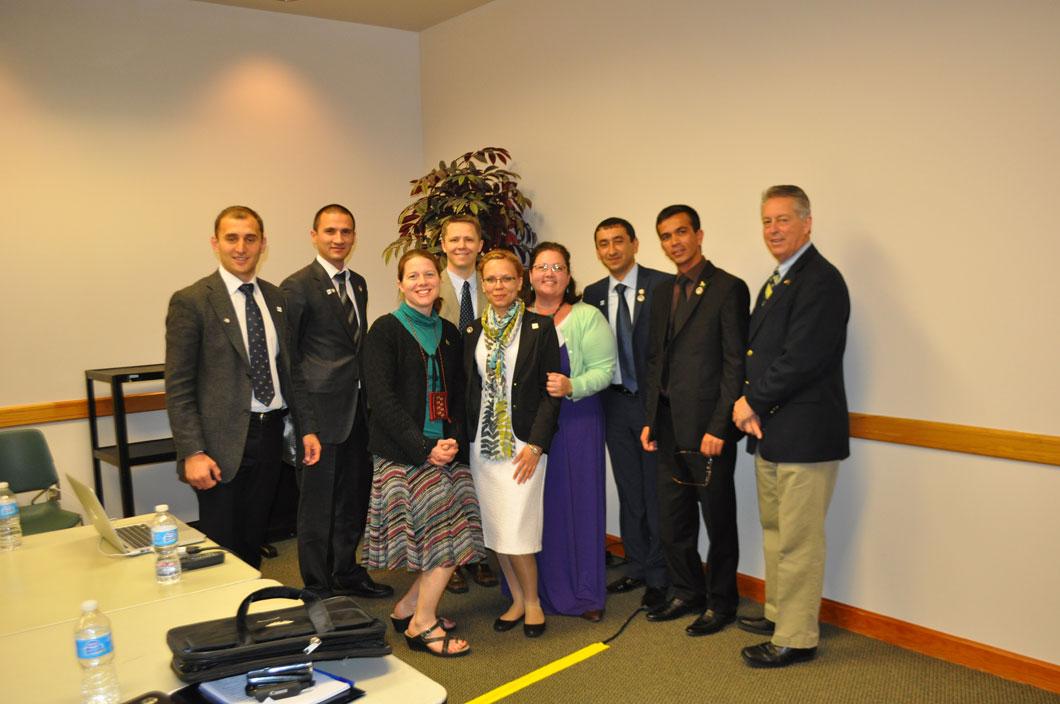 Open World Group with International Affairs Staff and Cameron Walker, Athletic Compliance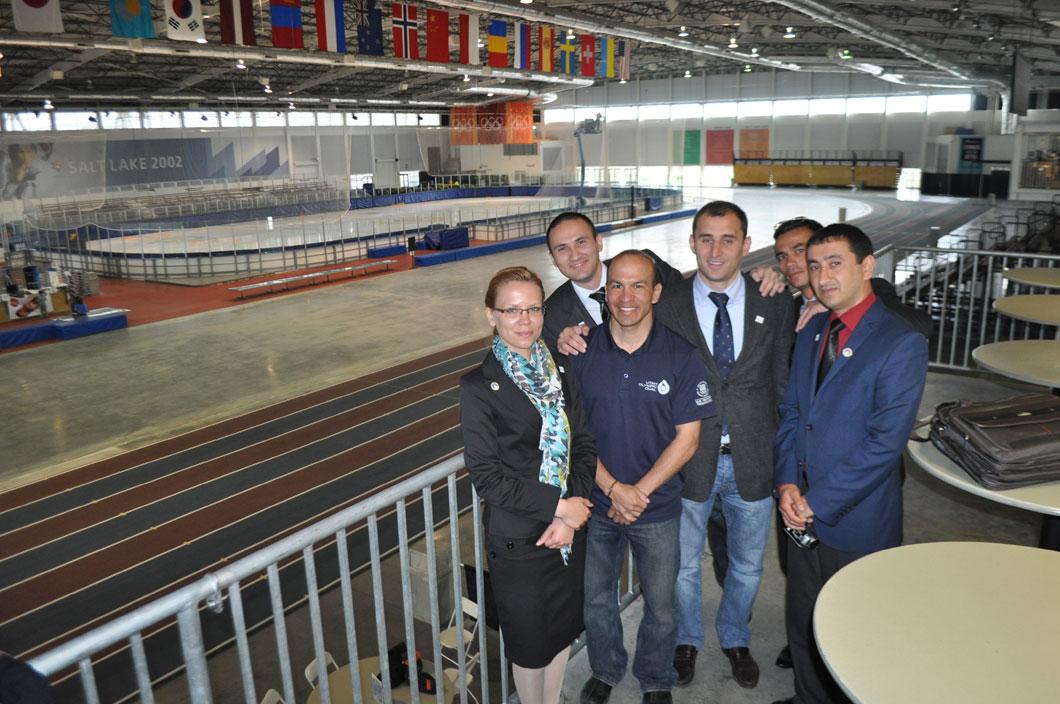 Meeting with Derek Parra, Utah Olympic Legacy Youth Outreach Director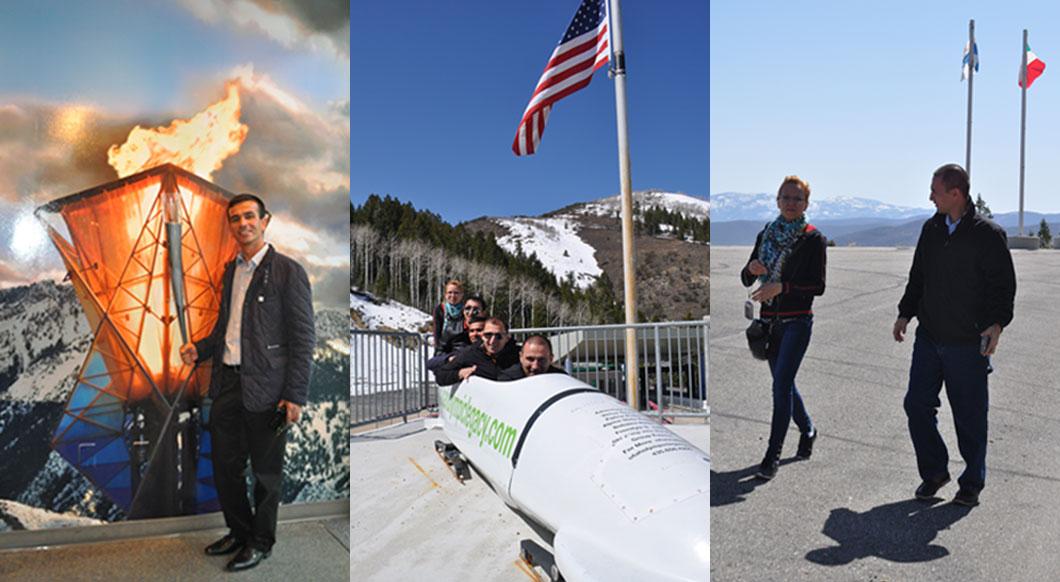 Visit to Utah Olympic Park

Turkmen Leaders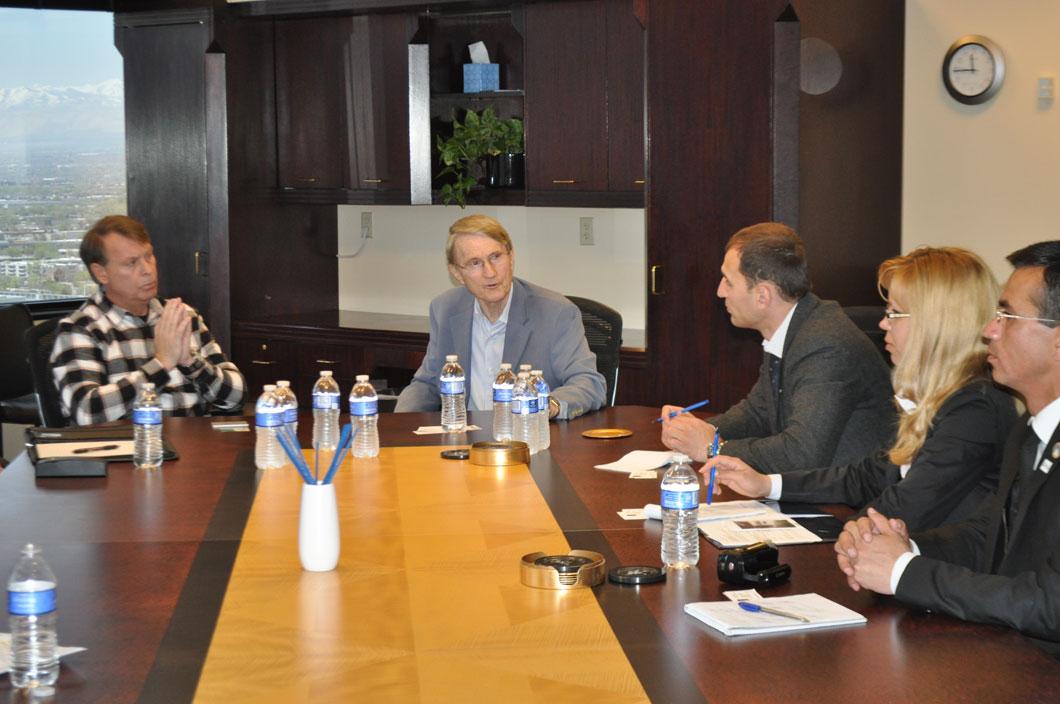 Round Table with Bart Thompson, Assistant Director, Utah High School Activities Association (UHSAA)