Utah Valley University is hosting a delegation of five Ukrainian leaders as they discuss the role of legislatures with Utah lawmakers and officials as part of the Open World Program. The discussions began on Feb. 1 and will continue through Feb. 9. 
"Ukraine is a country vital to the United States' interests in Eastern Europe," said Rusty Butler, associate vice president of International Affairs & Diplomacy. "Its pro-Western leanings make it an anomaly among its neighbors, something we wish to have our students learn firsthand. This delegation of key decision makers will have great influence among their peers while allowing our students and faculty to engage with them."
Managed by the independent Open World Leadership Center at the Library of Congress, Open World enables emerging Eurasian political and civic leaders to work with their U.S. counterparts and experience American-style democracy at the local level.
Staff members for Rep. Jason Chaffetz and Sen. Orrin Hatch, members of the Utah Legislature, the Utah Valley Chamber of Commerce, Orem and Lehi city officials, Utah County commissioners, the World Trade Center of Utah, the Utah League of Cities and Towns, KSL Newsradio, and the Utah State Tourism Office are also meeting with the delegation.
The delegates are staying with local families to experience American family life. They will also take part in several cultural and community activities, including a tour of the Utah Olympic Park and Utah historical sights, a potluck dinner with members of the Ukrainian Utah community, and participation in the Utah County Commissioners public meeting.
The Open World Leadership Center has awarded a grant to FHI 360 to administer this and similar exchanges in 2013.
The Open World Program is a unique, nonpartisan initiative of the U.S. Congress designed to build mutual understanding between the United States and Eurasia.  Over 19,000 Open World participants have been hosted in all 50 U.S. states since the program's inception in 1999. Delegates range from members of parliament to mayors, from innovative nonprofit directors to experienced journalists, and from political party activists to regional administrators.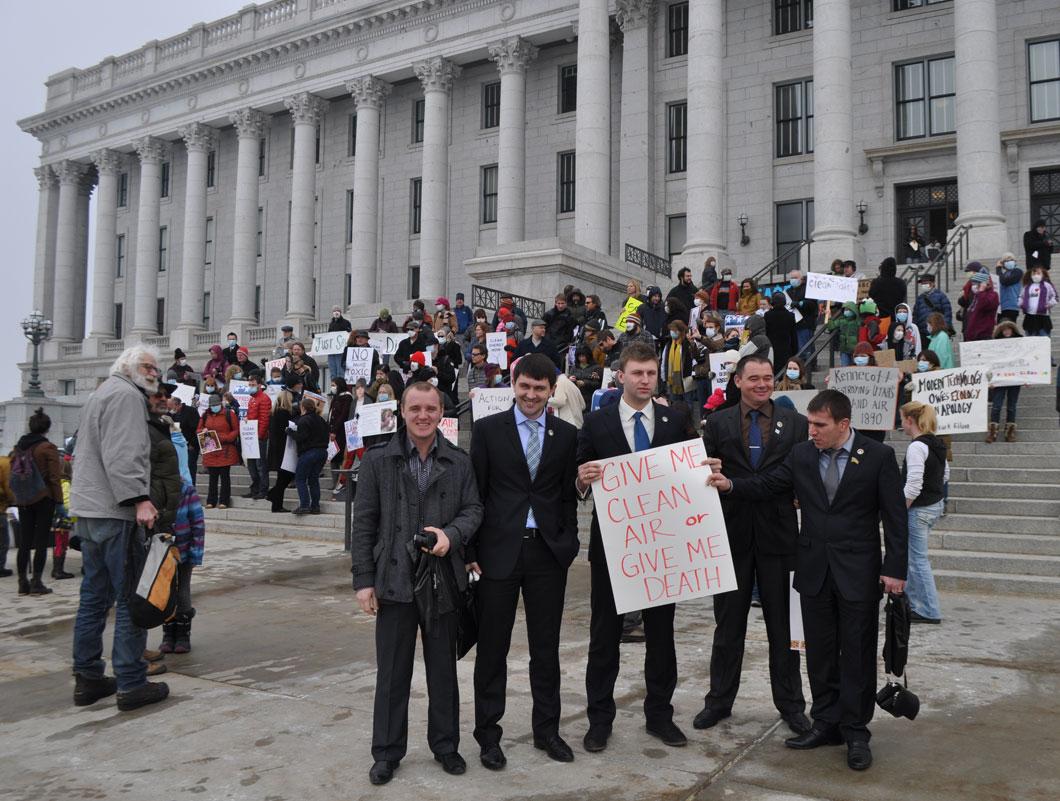 Clean Air Rally in Front of the State Capital Building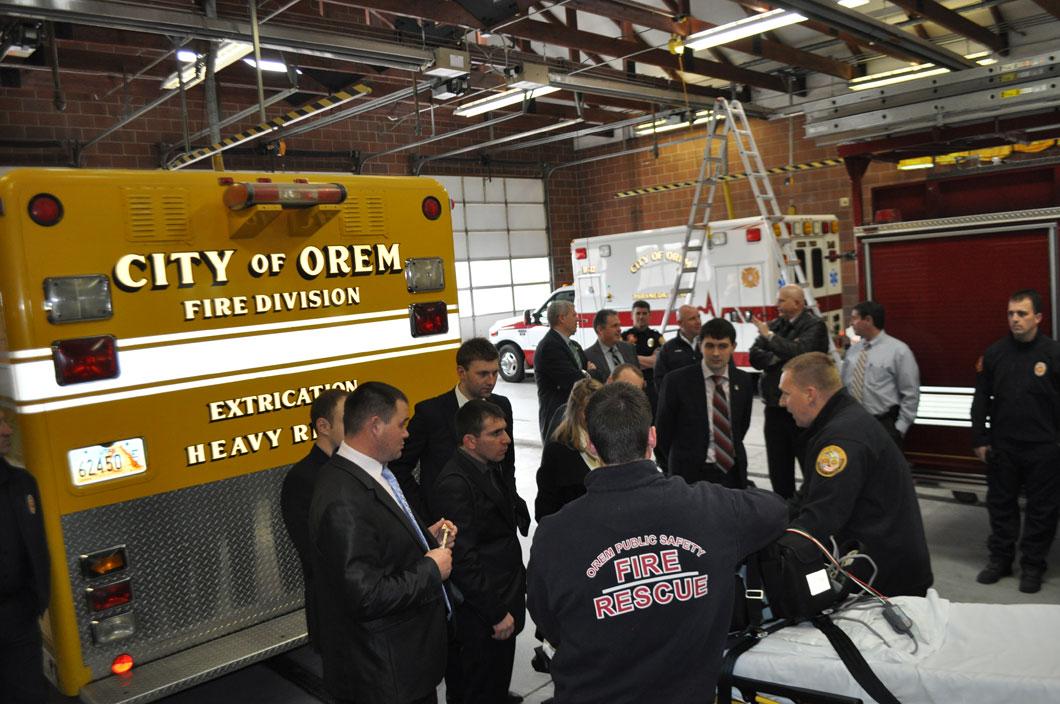 Visit to the City of Orem Fire Station

Ukrainian Leaders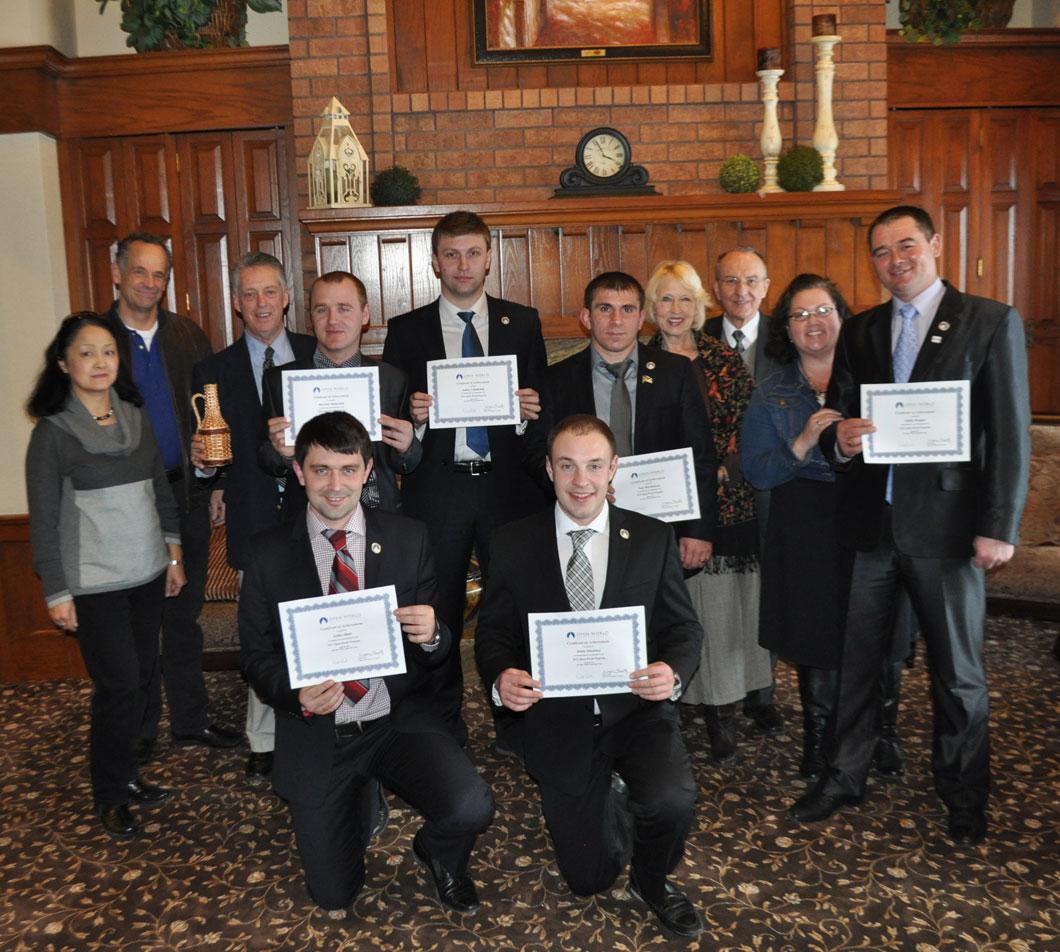 Participants with their Certificates of Completion, Along with Host Families and IA Staff