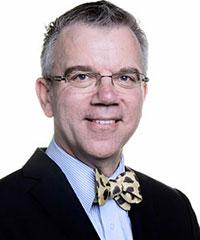 Paul R. Seger, Switzerland's ambassador to the United Nations, will lecture at Utah Valley University March 25 at 10 a.m. in the Sorensen Student Center, room 213b. The event is free and open to the public. 
A guest of the Office of International Affairs & Diplomacy and the Center for Global & Intercultural Engagement, Seger's talk is entitled "Targeted Sanctions of the Security Council against Terrorists and the Rule of Law: The Swiss Perspective."
"Switzerland has always played a significant role in world affairs," said Rusty Butler, associate vice president of the Office of International Affairs & Diplomacy. "To have Swiss U.N. Ambassador Paul Seger talk to our students and faculty about the Swiss perspective on sanctions against terrorists and the rule of law is a particular treat and honor. His visit promises to be one of the most instructive and beneficial for our community."
Seger, the permanent representative of Switzerland to the U.N., has served his country as the head of the Directorate of International Law and legal adviser of the Federal Department of Foreign Affairs in Bern. He has also been the Swiss ambassador to the Principality of Liechtenstein, the head of the Swiss delegation to the Central Commission for Navigation on the Rhine as well as the organization's president.
Born in 1958 and raised in Basel, Switzerland, Seger earned a law degree from the University of Basel and was a lecturer among its legal faculty. His mother tongue is German, and he also speaks English, French and Spanish. He and his wife, Collette Seger-Schneiter, have two sons.
Click here to learn more about Ambassador Seger and his country of Switzerland.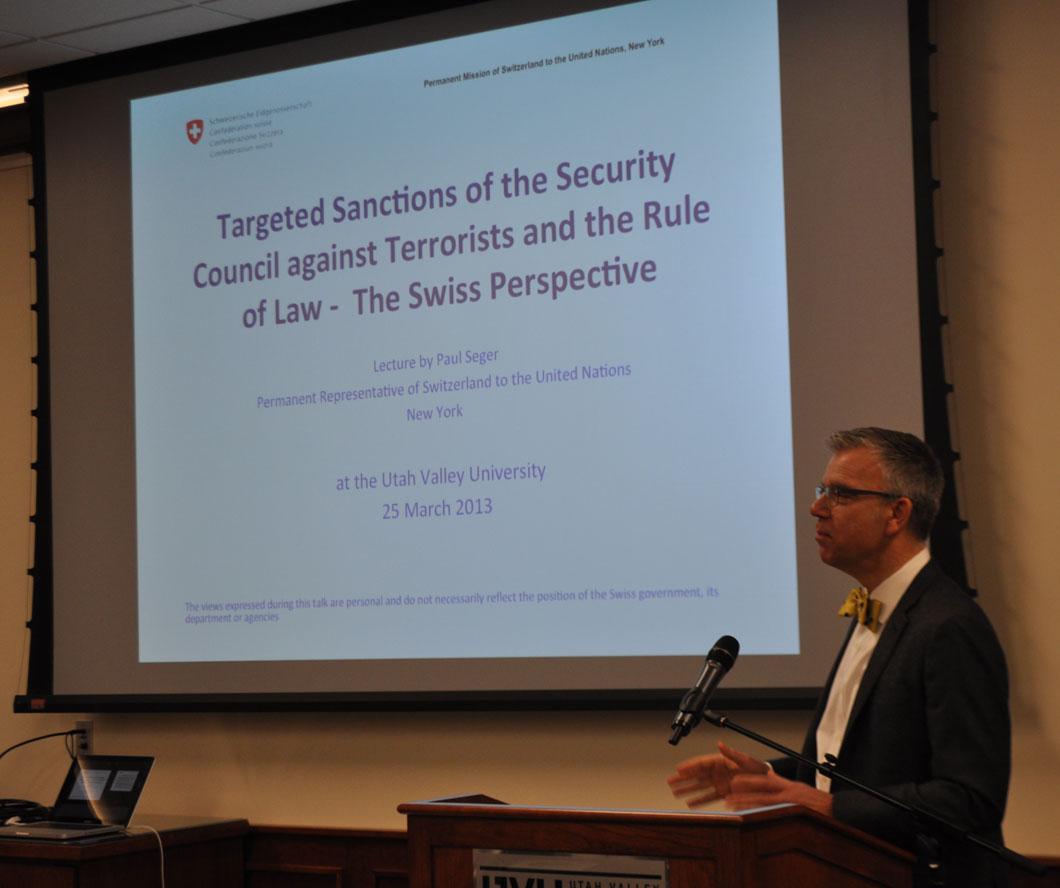 The Ambassador Lecturing at UVU

The Ambassador meeting with UVU administrators & receiving recognition for Swiss' participation in the Mountain Sustainability Initiative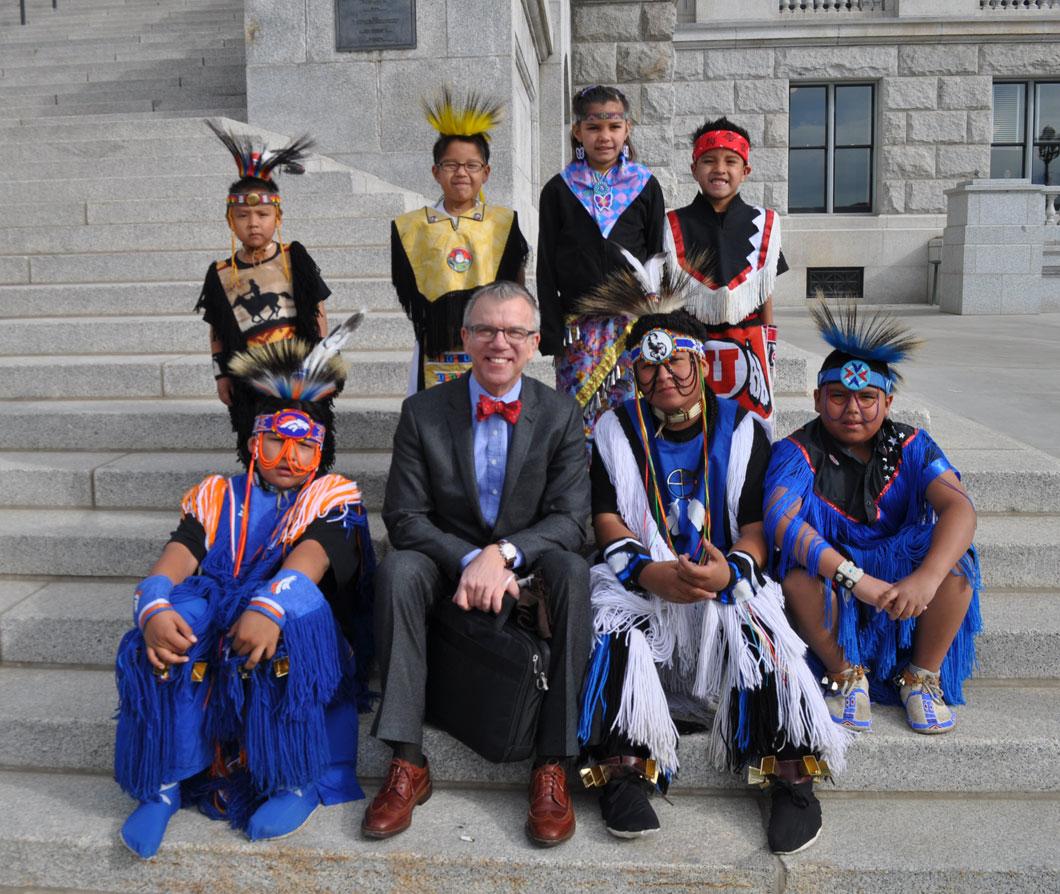 The Ambassador with Native American Dancers on the Steps of the Capital