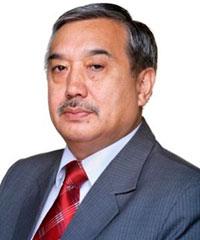 Talaibek Kydyrov was appointed Ambassador of the Kyrgyz Republic to the United Nations on November 19, 2010. 
From 1992 until the present, Kydyrov served in various positions for Kyrgyzstan's Ministry of Foreign Affairs, including Ambassador at Large, Permanent Secretary/First Deputy Minister, and Deputy Minister and Head of Consular Division. He also served as Director of Kyrgyzstan's Regional Centre on Migration and Refugee Issues (2002-2005) as well as Director of the Bishkek Migration Management Centre (1999-2002)
He was a part-time lecturer in international law at Kyrgyzstan's Juridical Academy from 2005 to 2008, and received degrees in law and foreign languages at Kyrgyz State University, where he also studied political science. He speaks Russian and English.
He was born in Kyrgyzstan on March 29, 1954, and is married.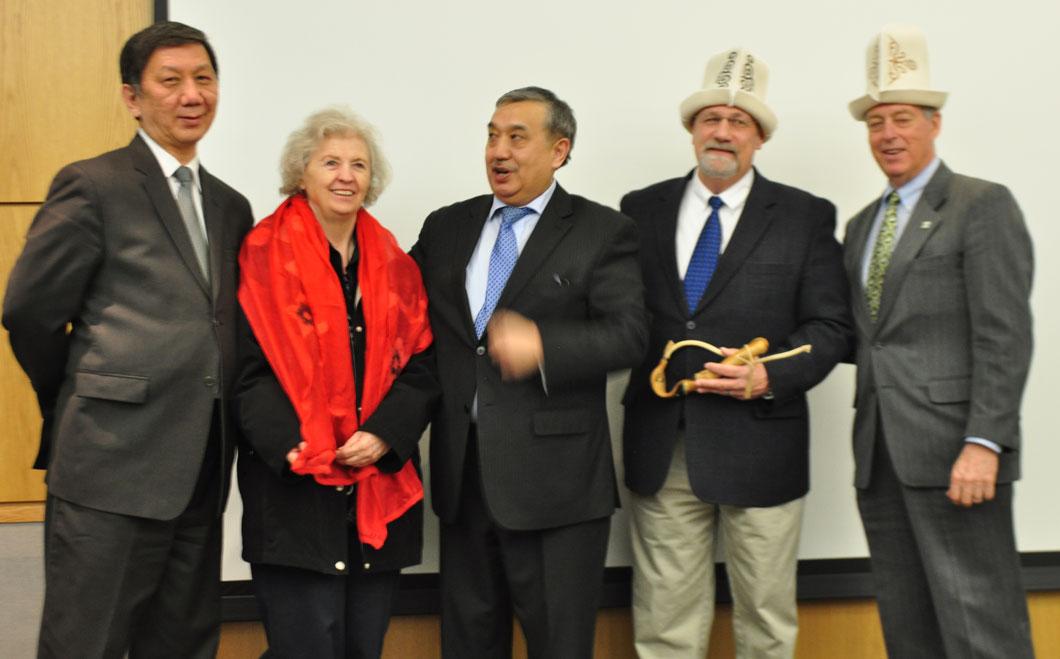 Photo with UVU Faculty & Staff

Receiving Honorary UVU Professor Award & Bestowal of Gifts by the Ambassador