Dongman Han, the consul general of the Republic of Korea, will be speaking on "The Vision for Inter-Korea Relations and the Korean-US Alliance" during a Nov. 10 lecture sponsored by Utah Valley University's Office of International Affairs & Diplomacy. The lecture will begin at noon in the Sorensen Center 206bc. "During the [last] four decades, the Republic of Korea has experienced tremendous economic, political and military growth, and significantly reduced U.S. dependency," said Rusty Butler, associate vice president for UVU International Affairs & Diplomacy. "Today, South Korea is an industrial nation standing tall on the world stage. We look forward to learning more about South Korea from Consul General Han." 
Han has been serving as the consul general since May 2013. He joined South Korea's Ministry of Foreign Affairs in 1985 after earning a master's degree in law at the Pantheon-Sorbonne University in Paris, France. He has held secretary posts in Algeria, the United Kingdom, and Australia, as well as in the Office of the President in Korea.
In 2002, he began serving as the director of the Security Policy Division at the Ministry of Foreign Affairs and Trade as consul at the Korean Consulate General in New York. He has also served as the Minister-Counsellor at the Korean Embassy in Washington, D.C., and prior to that, served as the director-general of the International Economic Affairs Bureau of the ministry.
Han received the Order of the Service medal in 2012 and is the author of four books, including "The Next 10 Years," an insightful look at the future of Korea on the international stage for the next decade. Han is married with two children.
The Office of International Affairs & Diplomacy actively supports the University's global engagement efforts by advancing UVU's presence and prestige in the international community; helping UVU students become globally competent graduates; and promoting cultural literacy and diversity both on campus and in the community.
Click here for more information on Consul General Han.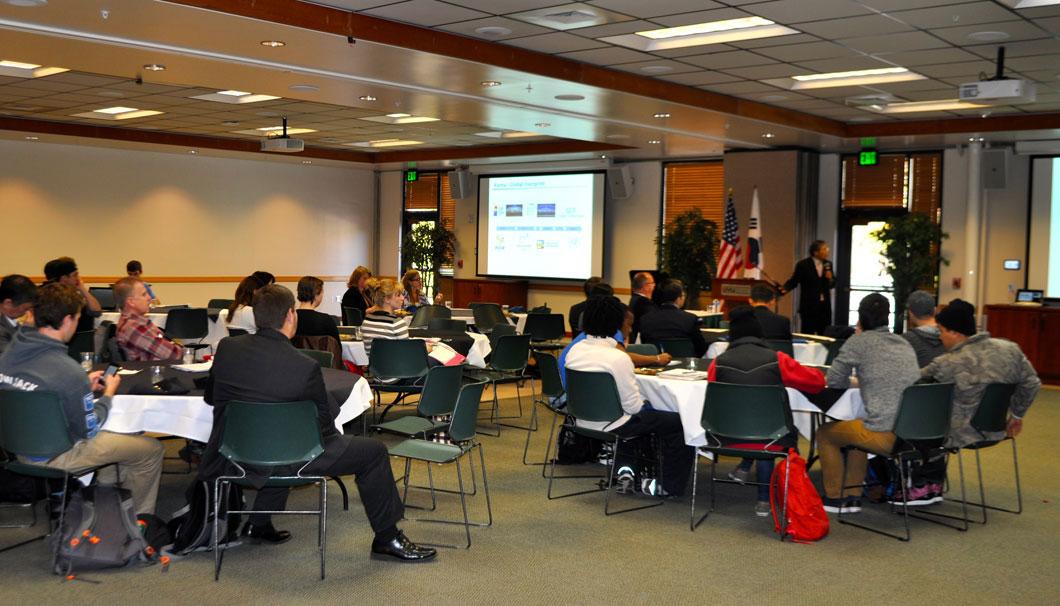 Dongman Han, Consul General of the Republic of Korea lectures at UVU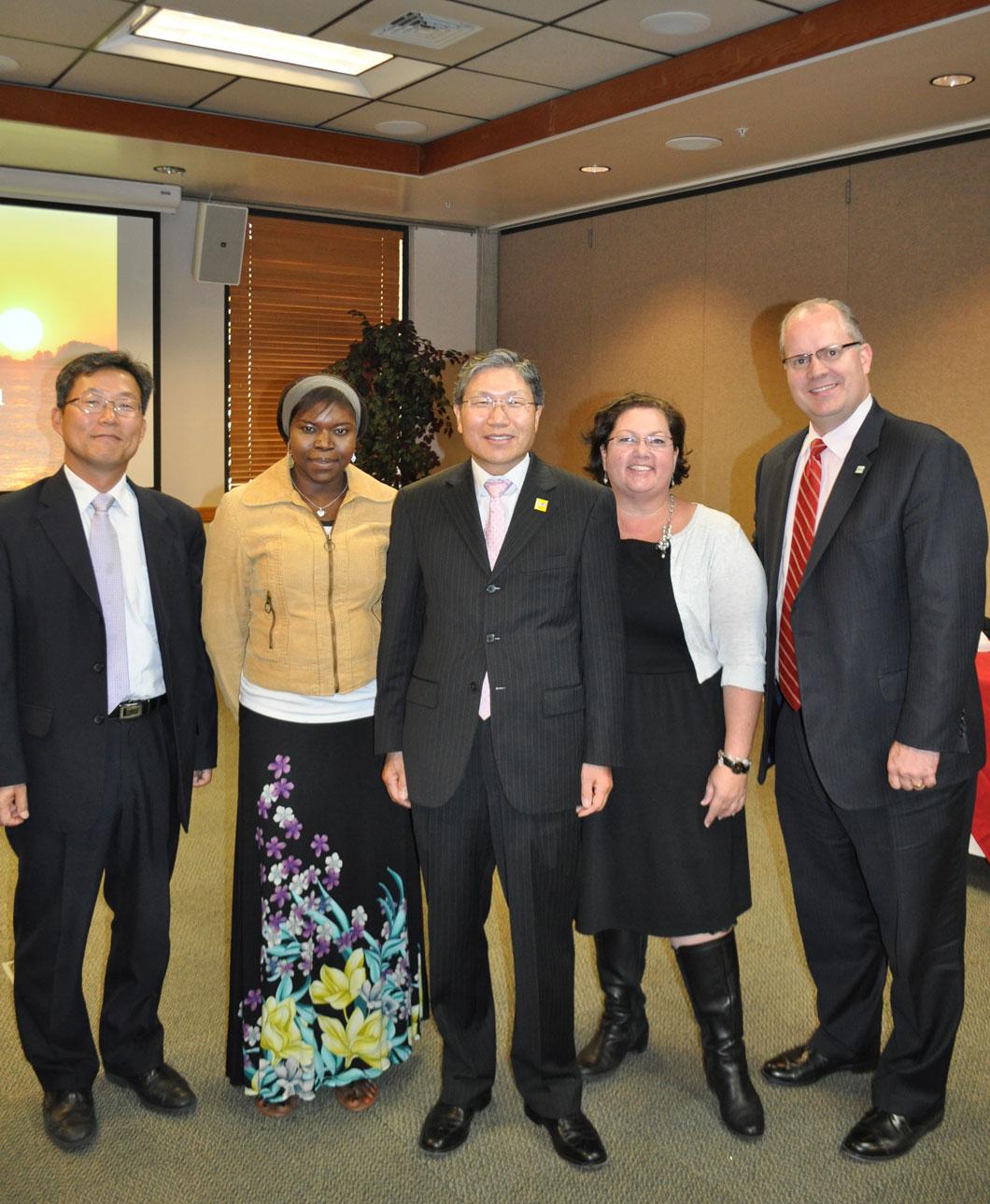 Consul General Han & Consular Agent David Lee with Marie Poudiougou, Amy Barnett & VP Cameron Martin from UVU