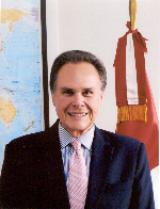 The Ambassador of Peru to the United States, Harold Forsyth, will lecture at Utah Valley University on Sept. 12 at 11 a.m. in the Sorensen Student Center, room 213a. Forsyth will discuss the role of Peru in a changing world. The lecture is free and open to the public. 
Forsyth, a senior diplomat, published author and television personality, has served as ambassador of Peru to the United States since 2011. Prior to his current appointment, Forsyth served as Peru's ambassador to China and previously served as ambassador to San Marino and Turkey, Italy and Colombia. He also served as an adviser of the Ministry of Foreign Affairs of Peru from 2006 to 2009, after serving as Vice Minister Secretary General of Foreign Affairs of Peru.
His extensive diplomatic career includes time as a consultant to the general secretariat of the Andean Community of Nations, founding member of the Democratic Forum and the Association for Civil Transparency in Peru, and an international elections observer. In addition, he has directed a radio program, two television shows, and a newspaper, has received a dozen decorations for his diplomatic work, and is the author of the book "Conversation with Javier Pérez de Cuéllar."
Forsyth studied journalism at Pontifical Catholic University of Peru and international relations and diplomacy at the Diplomatic Academy of Peru. He earned a master's degree in political science from Simón Bolívar University in Venezuela.
His remarks are in conjunction with UVU's Global Spotlight on Peru for the 2014-15 academic year. The inaugural event of the Global Spotlight program will be Sept. 11 at 6:30 p.m. in the Grande Ballroom of the Sorensen Student Center. For more information, visit uvu.edu/international/engage/global_spotlight/peru_2014-15/index.html.
The Global Spotlight program brings a country or region of the world to campus by promoting global engagement across campus and throughout the community through co-sponsorship of conferences, colloquia, faculty exchanges, workshops, lecture series, awards ceremonies and other events that broaden the international perspective of faculty, staff, students and community members.
Click here for more information on Ambassador Forsyth.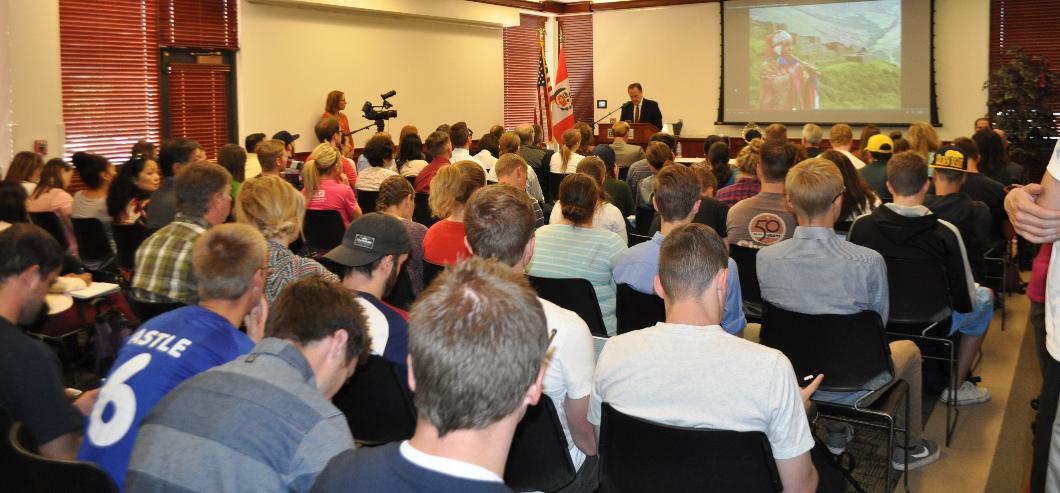 Lecture at UVU by the Ambassador of Peru to the US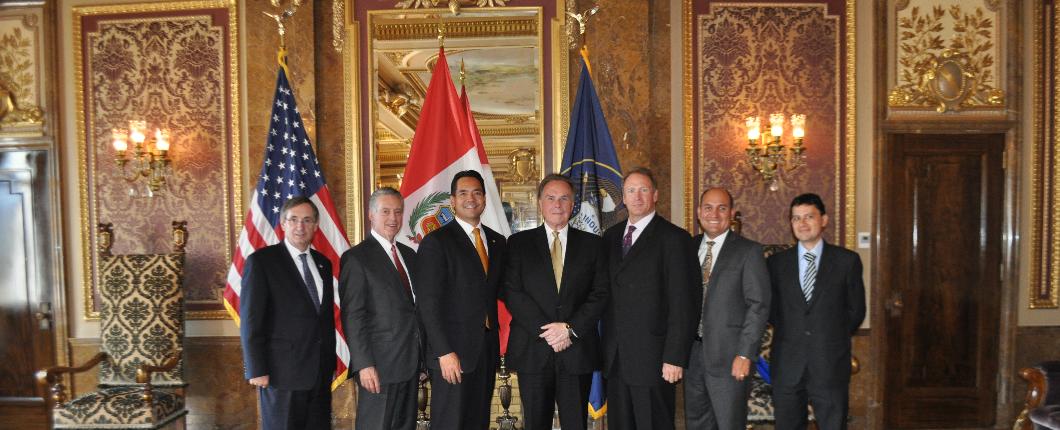 Ambassador Forsyth meets with Attorney General Reyes and Senator Mark Madsen at the Utah Capitol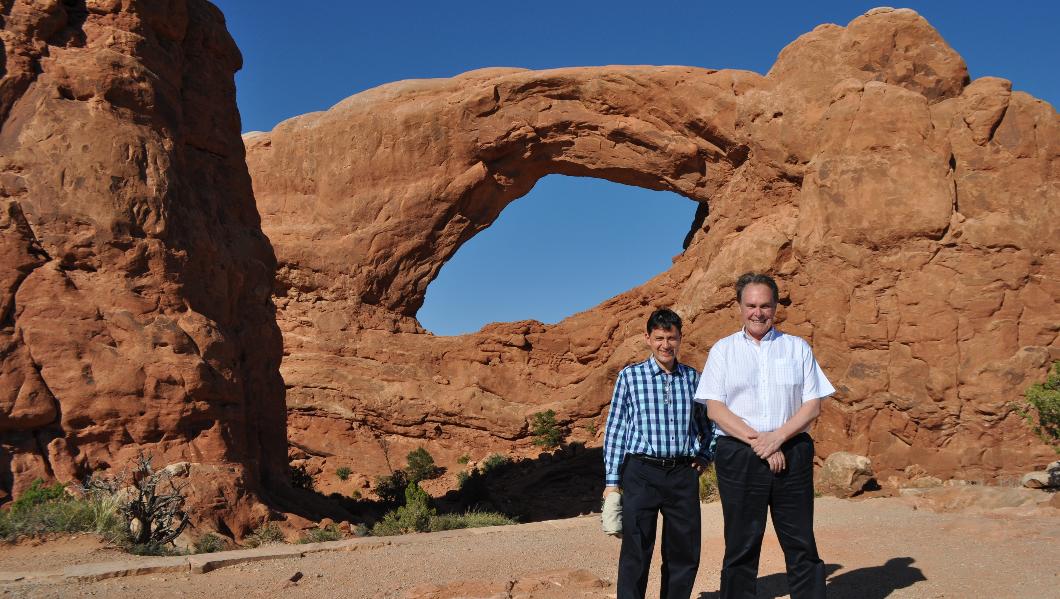 Minister Counselor Mijail Quispe and Ambassador Forsyth tour Arches National Park