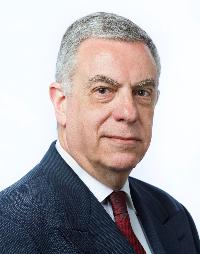 His Excellency Michel Spinellis, Ambassador of Greece to the United Nations, will speak at Utah Valley University June 9 at 10 a.m. in the Sorensen Student Center, room 213a. His address is: "Greece — European Union: Challenges and Opportunities." 
Prior to his appointment as Ambassador to the U.N. in 2013, Spinellis was Greece's Ambassador to the Russian Federation for five years. He has served as his country's Ambassador to Israel and was the Ambassador to the Federal Republic of Yugoslavia (later known as Serbia and Montenegro).
"Many consider ancient Greece as the principle cradle of Western civilization with its advances in philosophy, medicine, mathematics and astronomy. Today, Greece is a key member of the European Union with its ministers chairing EU meetings in the last few months," said Rusty Butler, UVU's associate vice president for the Office of International Affairs and Diplomacy. "Ambassador Spinellis will offer his insights into Greece's challenges and opportunities in the EU and with the U.S. UVU students will benefit tremendously from our guest's expertise."
In an extensive diplomatic career that began in the Foreign Affairs Ministry in 1979, Spinellis has held a number of posts, including director for South Eastern Europe at the Foreign Affairs Ministry and head of the Greek delegation in the European Community Monitoring Mission in Zagreb. Spinellis was also deputy spokesman at the Foreign Affairs Ministry, and, among other posts, served at the Permanent Mission of Greece to the International Organizations in Geneva and at the Embassy in Algiers.
His visit to UVU is part of a series of lectures by ambassadors to the U.N. hosted by UVU's Office of International Affairs & Diplomacy, which actively supports UVU's global engagement efforts by advancing UVU's presence and prestige in the international community. The office also helps UVU students become globally competent graduates and promotes cultural literacy and diversity both on campus and in the community.
Click here for more information on Ambassador Spinellis and his country of Greece.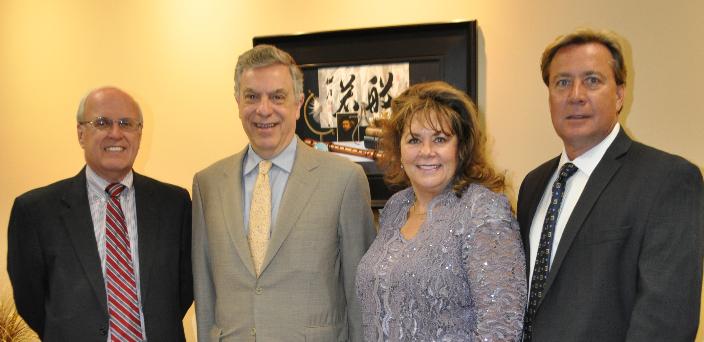 Ambassador Spinellis with UVU Senior Vice President Ian Wilson, Dee (Mower) Williams & Jim Williams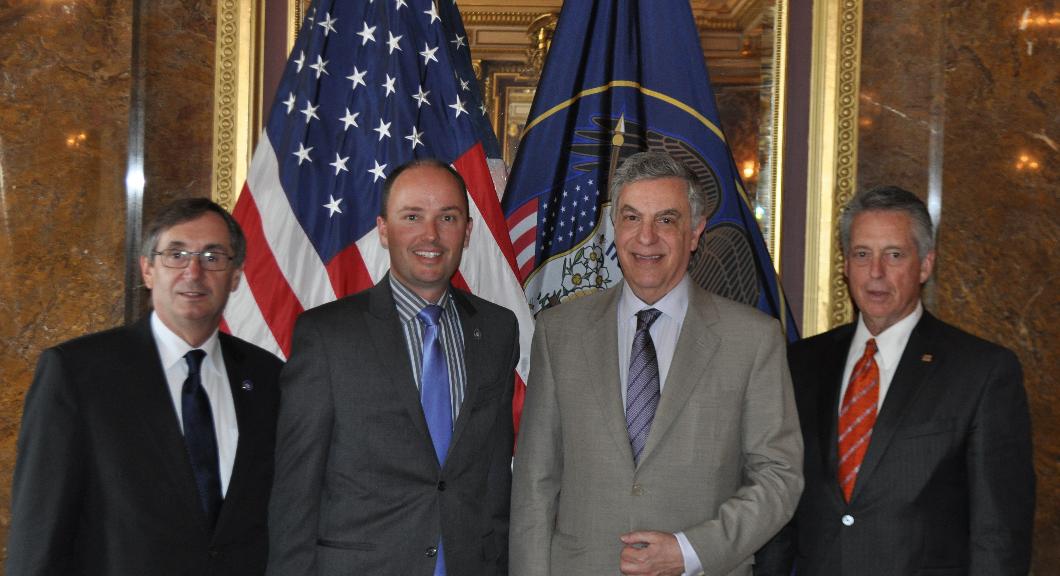 Mr. Spinellis joined by Franz Kolb, Lt. Governor Spencer Cox, and Rusty Butler
Ambassador Spinellis enjoys Arches National Park