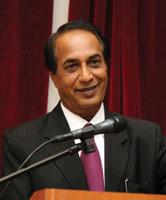 Consul General of India, Shri N Parthasarathi, will address the challenges and opportunities between India and the United States when he speaks at Utah Valley University May 16 at 10 a.m. in the Library Timpanogos Room. 
Parthasarathi has been serving as the Consul General of India in San Francisco since October 2011. Prior to that, he was Ambassador of India to Senegal from 2008 to 2011 and the Ambassador of India to the Republic of South Korea from 2005 to 2008. He was also concurrently accredited as Ambassador of India to Mali, Mauritania, Guinea Bissau and Cape Verde islands, as well as High Commissioner of India to the Republic of the Gambia.
Parthasarathi joined the Indian Foreign Service in 1981 and has served as a diplomat in countries throughout the world, including in Belgium, Senegal, Pakistan, the United Kingdom and Syria. He has also served in different capacities in the Ministry of External Affairs and the Ministry of Finance (Department of Economic Affairs) in New Delhi.
He has published two books: "The Reluctant Assassin," a fictional thriller, and "Bi Dan Hwang Hoo" (Silk Empress), a fictional novel linking the ancient history of India and Korea.
His visit to the University is part of a series of lectures by ambassadors to the U.N. hosted by UVU's Office of International Affairs & Diplomacy, which actively supports UVU's global engagement efforts by advancing UVU's presence and prestige in the International community. The office also has as its goals helping UVU students become globally competent graduates and promoting cultural literacy and diversity both on campus and in the community.
Click here for more information on Consul General Parthasarathi and his country of India.

H.E. Parthasarathi with Elizabeth Gorynova from World Trade Center Utah & visiting Lt. Governor Cox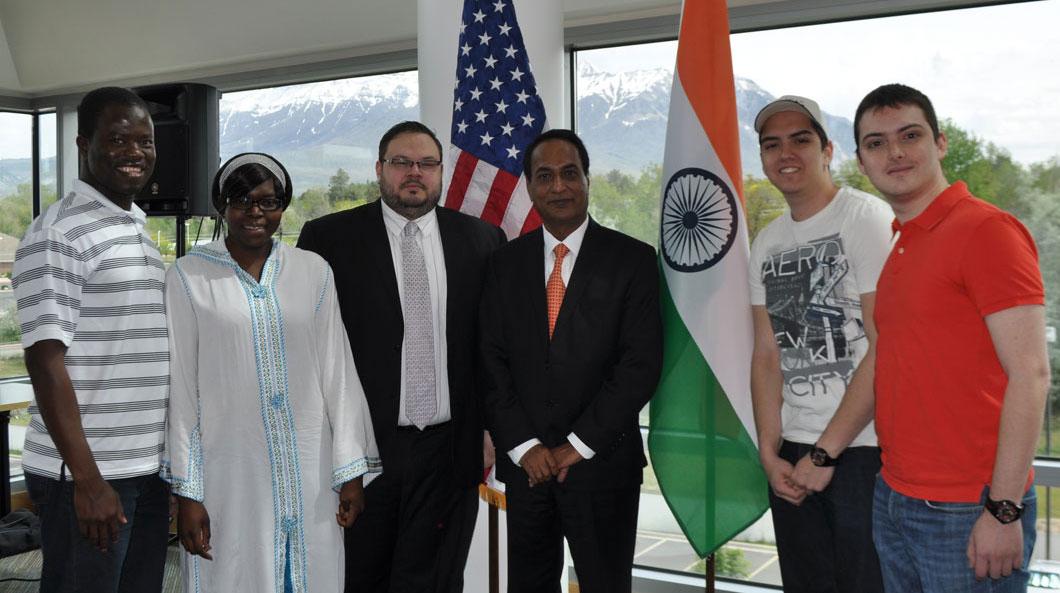 Ambassador Parthasarathi after his lecture with UVU Students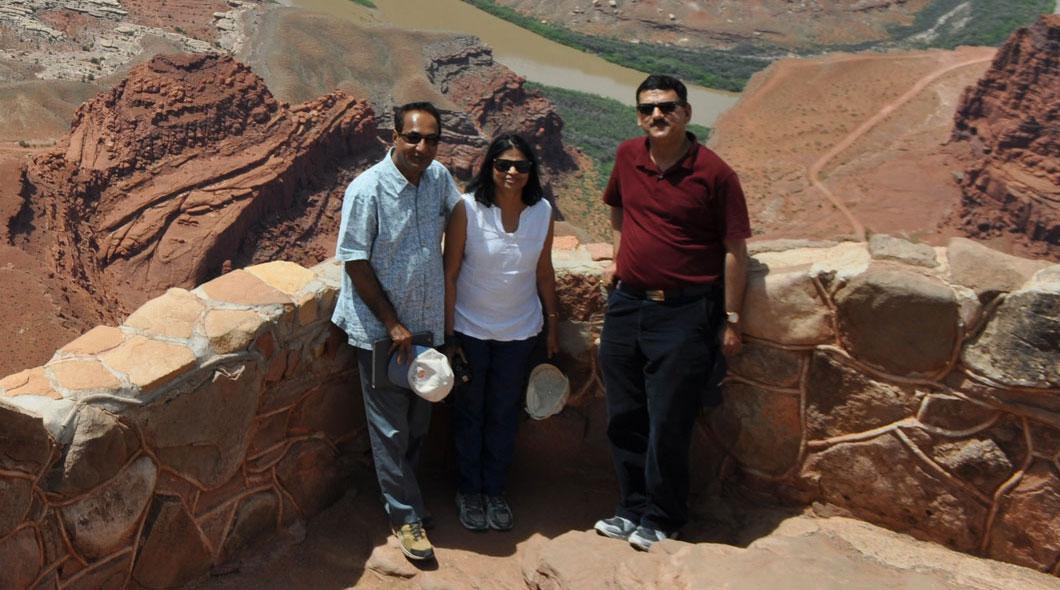 Ambassador Parthasarathi, his wife and Consul Jha at Dead Horse Point in Southern Utah