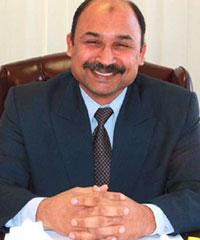 His Excellency Tasawar Khan, consul general of Pakistan in Los Angeles, will speak to the Utah Valley University community on Thursday, Jan. 23 at 11 a.m. in the Timpanogos Room of the UVU Library. 
"Increasingly, Pakistan finds itself in the middle of world conflicts, political unrest and border disputes," explained Rusty Butler, associate vice president for UVU International Affairs & Diplomacy. "Consul General Tasawar Khan will offer his insights into the role Pakistan plays in dealing with these issues, as well as current Pakistan-U.S. relations. Our students will benefit greatly from our guest's expertise."
Following obtaining a bachelor's degree in general and defense studies from the University of Peshawar, Khan joined and served in the Pakistan Army Corps of Artillery for 7 1/2 years. In 1989, he joined the Civil Service as assistant director of protocol with the Ministry of Foreign Affairs. He later proceeded to England to pursue his master's degree in international diplomatic studies from the University of London.
Khan's recent assignments include key diplomatic posts in Saudi Arabia, Zimbabwe, Islamabad, London and, most recently, Australia. He is married with three daughters and one son.
Click here for more information on Consul General Khan and his country of Pakistan.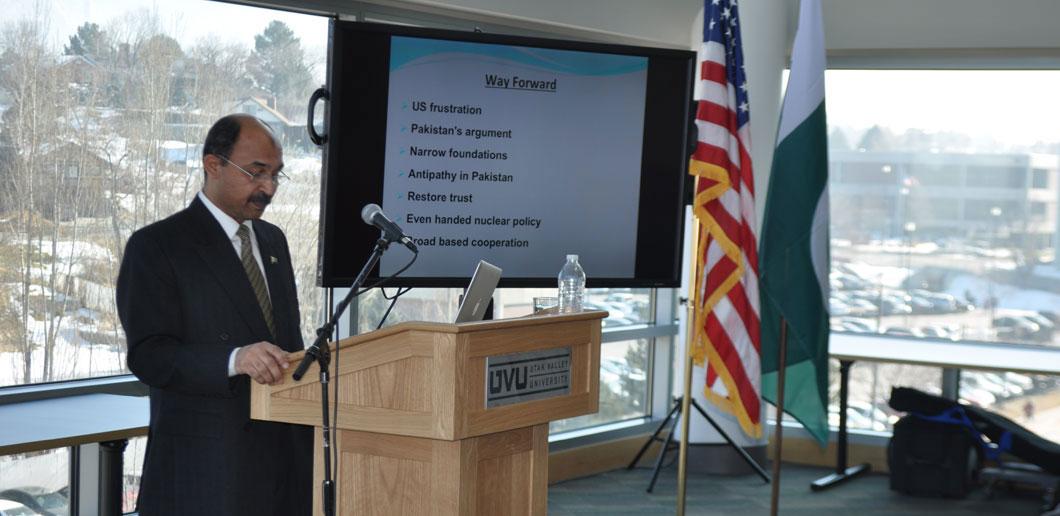 His Excellency Tasawar Khan, Consul General of Pakistan, lecturing at Utah Valley University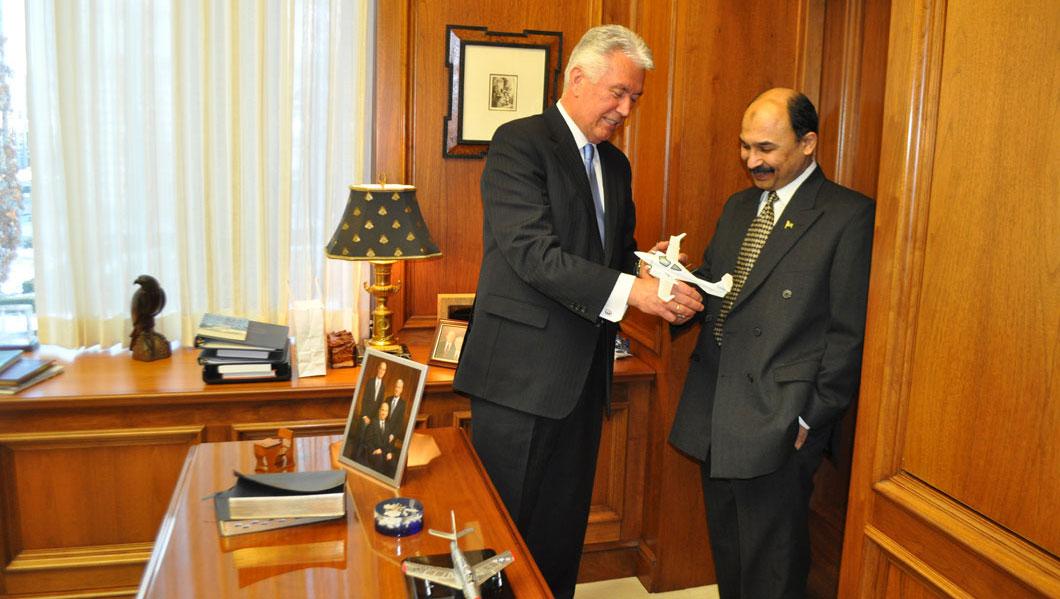 Consul General Khan with President Dieter Uchtdorf, member of the First Presidency of the LDS Church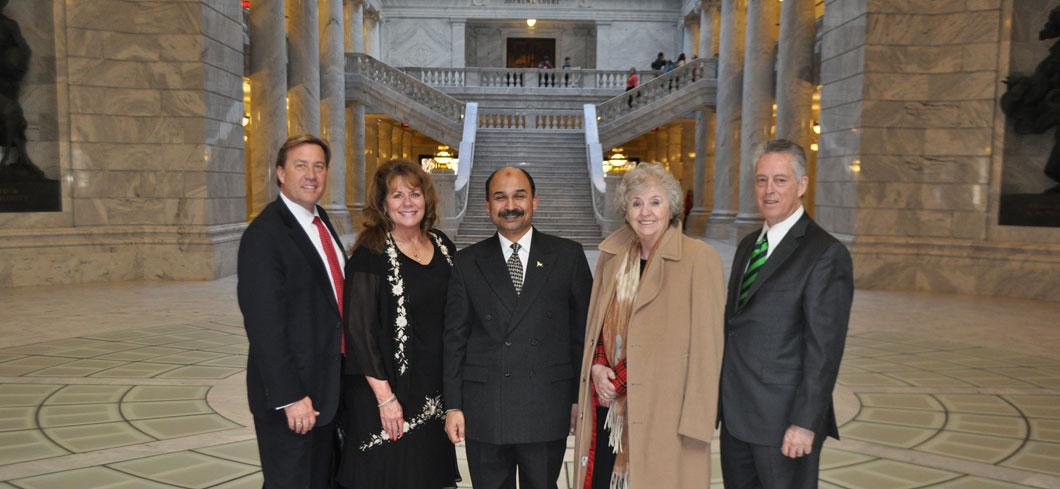 Consul General Khan with Dee Mower and Jim Willims in the State Capitol Rotunda