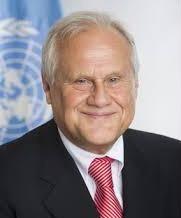 His Excellency Martin Sajdik, Austria ambassador to the United Nations, will be presenting a lecture on Feb. 12 at 1 p.m. in the Sorensen Center, 206a, for all UVU students, faculty, and staff. The public is also welcome. Sajdik will address "A New Global Strategy for Sustainability: The post-2015 development agenda of the United Nations. Will It Make a Difference?" 
"Austria is not only one of the richest countries in the world in terms of GDP, it also plays an important role in the European Union," said Rusty Butler, associate vice president for UVU International Affairs & Diplomacy. "Austria has so far twice taken over the presidency of the Council of the European Union in 1998 and 2006. We are honored to host Ambassador Sajdik at UVU and hear his insights about the euro and the European Union. UVU students will benefit tremendously from our guest's expertise."
Sajdik became president of the Economic and Social Council of the United Nations in January 2014. Prior to this appointment, he served
as Austria's ambassador to the People's Republic of China, Mongolia and the Democratic People's Republic of Korea. From 2003-07, Sajdik was director general for Economic Affairs and European Integration. He has also served in assignments at the Austrian Embassy in Moscow, with the executive secretariat of the Conference on Security and Cooperation in Europe and held executive positions at a major Austrian construction company and 
Austrian bank located in Moscow. Earlier in his career, Sajdik served at the Permanent Representation of Austria to the United Nations Office at Geneva.
Sajdik studied law, international law and international relations in Vienna, Moscow and Bologna, and received his doctorate degree in law in Vienna in 1971. He has authored several books on the enlargement process of the European Union.
The Feb.12 lecture is sponsored by the University's Office of International Affairs & Diplomacy, which actively supports UVU's global engagement efforts by advancing UVU's presence and prestige in the International community, by helping UVU students become globally competent graduates, and promoting cultural literacy and diversity both on campus and in the community.
Click here for more information on Ambassador Sajdik and his country of Austria.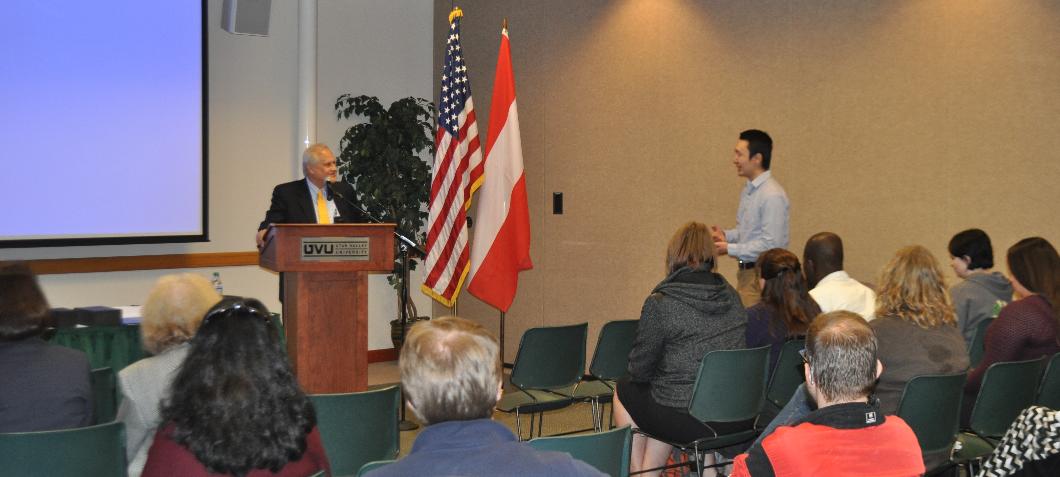 Ambassador Sajdik interacting with UVU student during his lecture
His Excellency Martin Sajdik & his wife Mrs. Tamara Otounbaeva, joined by Franz Kolb & Lt. Governor Spencer Cox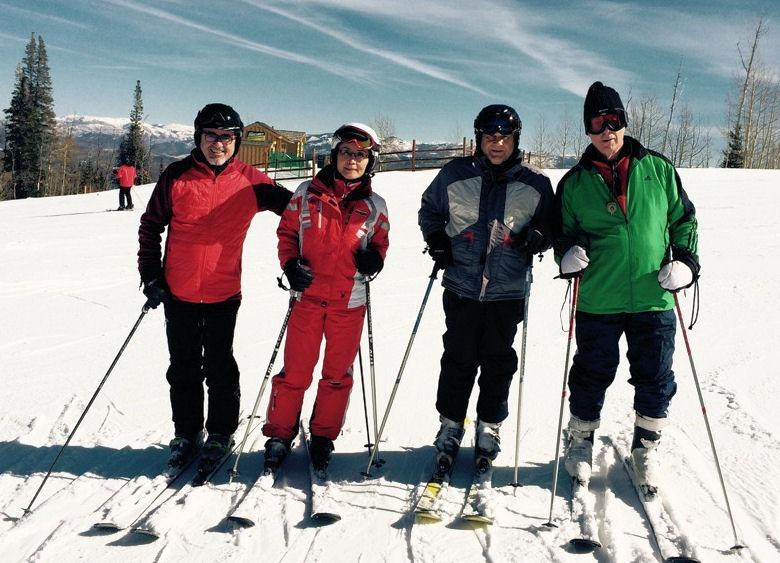 Mr. Sajdik & Mrs. Tamara Skiing at Deer Valley with Mayor Jack Taylor & UVU AVP Rusty Butler