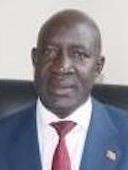 Musa Francis Ecweru, the Uganda state minister for relief, disaster preparedness and refugees, will speak at Utah Valley University Wednesday, June 3, at 8:30 a.m. in the Classroom Building, room 112. His remarks are titled "Healing Invisible Wounds of African Refugees: The Path to Hope and Recovery." 
 "Over the past 10 years, Mr. Musa Ecweru has done an incredible job advocating for Ugandan refugees through outreach, education and relief services," said David Ssejinja, academic adviser for the Multicultural Center at UVU. "We are privileged to have him in Utah and at UVU sharing his expertise and valuable experiences." A reception for Minister Ecweru will be held later that day at 5 p.m. in the lobby of the Center for Global & Intercultural Engagement located in the Woodbury School of Business. The public is invited to attend both the lecture and the reception. 
Ecweru is an accountant and politician in Uganda and was appointed to his current position in 2006. He is also the elected member of parliament representing Amuria County, Amuria District. He holds a bachelor's degree in democracy and development studies from Uganda Martyrs University in Nkozi, Mpigi District. He has served as the local defense commander for the Teso sub-region. Since 2003, he has served as chief of the Arrow Auxiliary Force, a volunteer force that protected civilians from the ravages of the Lords Resistance Army. In 2006, he successfully contested for the parliamentary seat of Amuria County in Amuria District. He was re-elected in 2011.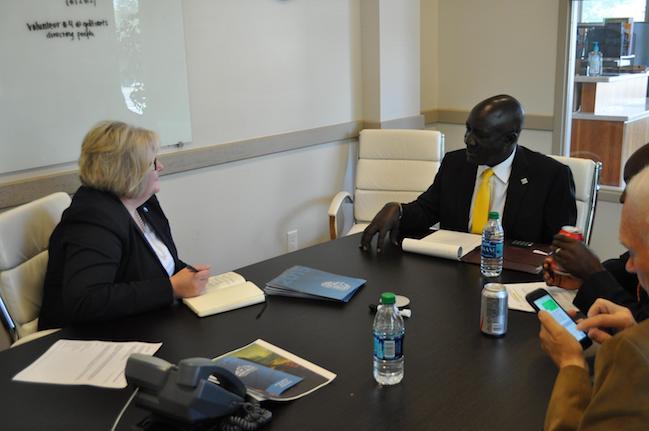 Rhona Rahlf, President of Utah Valley Chamber of Commerce, discusses cooperative ideas with Minister Ecweru.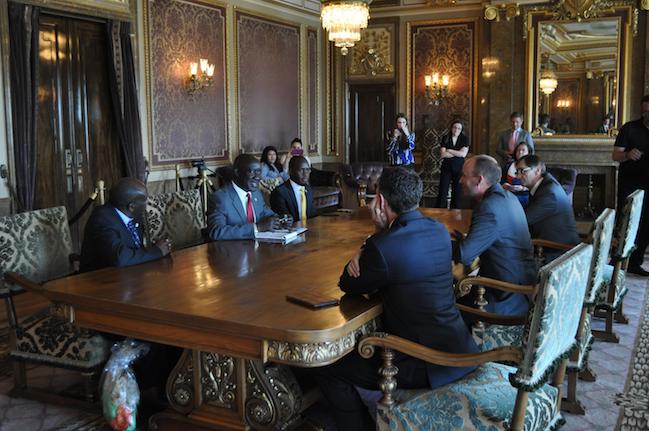 The Honorable Minister meeting with Lieutenant Governor Cox.