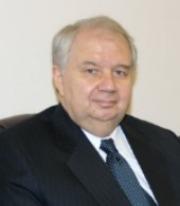 His Excellency Sergey I. Kislyak, ambassador of the Russian Federation to the United States, will be speaking on the current relationship between the United States and Russian during an April 16 lecture sponsored by Utah Valley University's Office of International Affairs & Diplomacy. His lecture will begin at 10 a.m. in the UVU Library auditorium. 
"Ambassador Kislyak's visit to Utah and UVU gives our students and our community a rare opportunity to engage with the senior representative of one of the world's most prominent powers," said Rusty Butler, UVU associate vice president. "US-Russia relations may be at a post-Cold War low, but many are hopeful that continued engagement and open dialogue will help change that."
Kislyak graduated from the Moscow Engineering Physics Institute in 1973 and the USSR Academy of Foreign Trade in 1977; after graduation, he joined the Soviet Ministry of Foreign Affairs and began a long history of representing Russia in international diplomatic work.
His first assignment was as a second secretary at the Russian Permanent Mission to the United States in New York. Subsequently, he served as first secretary and counselor at the Russian Embassy in Washington; deputy director and then director of the Department of International Scientific and Technical Cooperation; and director of the Department of Security Affairs and Disarmament.
Kislyak speaks Russian, English and French and served simultaneously as both ambassador to Belgium and Russia's permanent representative to NATO in Brussels and later as Russia's deputy minister of foreign affairs. He became the ambassador of Russia to the United States in 2008.
Click here for more information on Ambassador Kislyak and his country of Russia.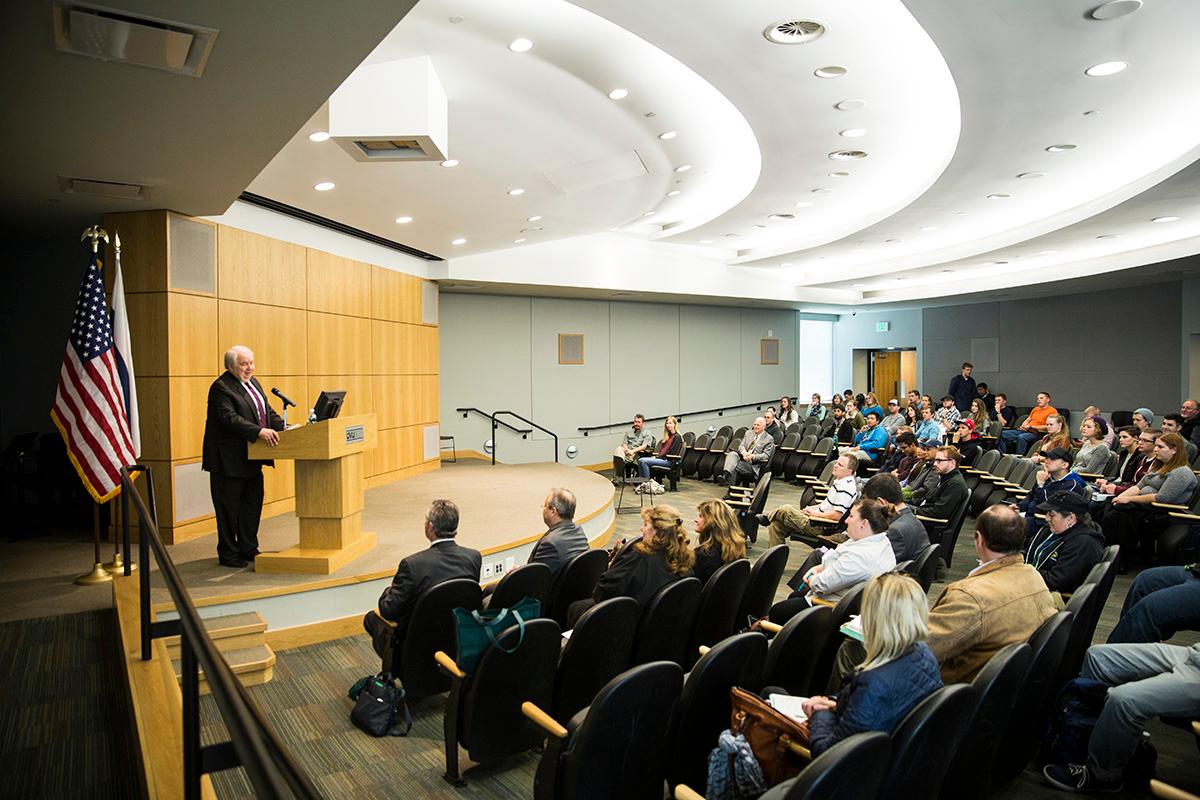 His Excellency Sergey I. Kislyak, Ambassador of Russia, lecturing at Utah Valley University.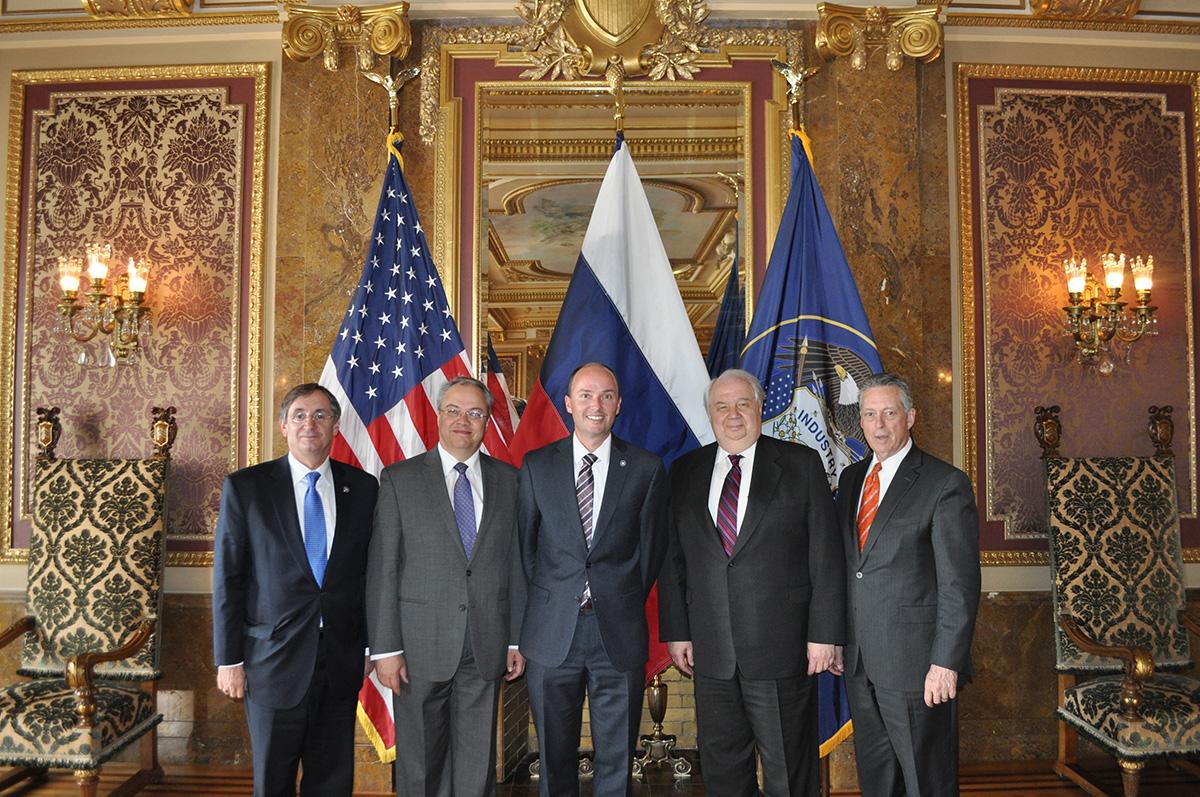 Ambassador Kislyak and Consul General Petrov meet with Lt. Governor Cox in the Gold Room of the Capitol.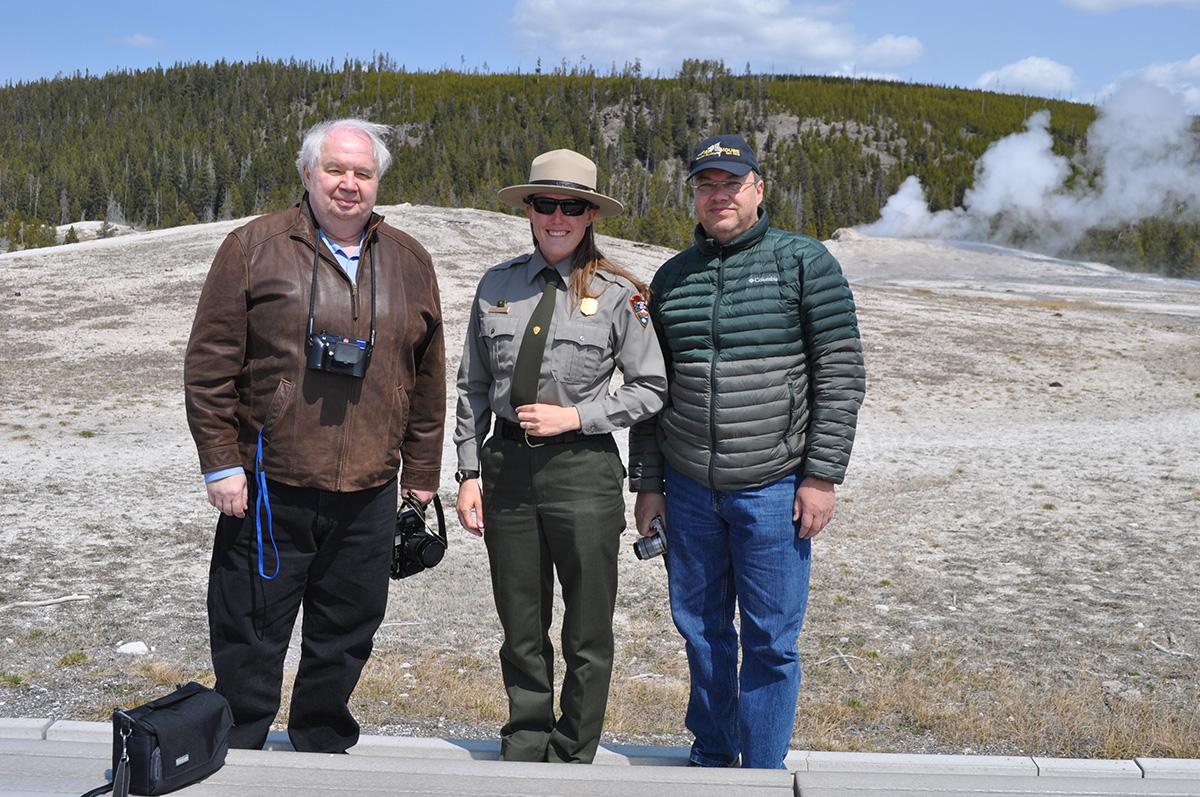 Yellowstone National Park