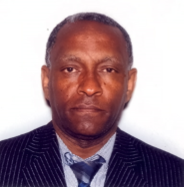 His Excellency Zerihun Retta Shumye, consul general of the Federal Democratic Republic of Ethiopia in Los Angeles, will speak at a lecture sponsored by Utah Valley University's Office of International Affairs & Diplomacy on April 2 at 2:30 p.m. in Liberal Arts Building, room 214. 
"Ambassador Retta will offer his insights into 'The Path from Poverty to Economic Boom and Reflections on Regional Stability and Economic Integration,'" said Rusty Butler, associate vice president for the office. "Ethiopia is one of the fastest growing economies in the world; it now has the largest economy by GDP in East and Central Africa. Our students will benefit greatly from our guest's expertise."
Retta has held many positions in the Ministry of Foreign Affairs of Ethiopia. He worked for more than 15 years as director general for Administration and Finance and head of Audit Inspection in the Ministry of Ethiopia. As director general for Administration and Finance General Directorate, he was responsible for coordinating and managing the human and financial resources of the Ministry and embassies and consulates worldwide.
Retta also served as Ambassador Extraordinary and Plenipotentiary of Ethiopia to Ireland for more than four years. During his term in Ireland, he worked to strengthen the partnership between Ireland and Ethiopia. In addition, Retta represented Ethiopia during the 52nd Session of the United States General Assembly meeting and served for four years as a board member of the Amhara Development Association (ADA), an organization established to support the development endeavors of the Amhara people of Ethiopia. He currently serves as a member of the Pacific Council Consular Advisory Board and Dean of the Los Angles Diplomatic Core.
The Office of International Affairs & Diplomacy actively supports UVU's global engagement efforts by advancing The University's presence and prestige in the international community; helping UVU students become globally competent graduates; and promoting cultural literacy and diversity both on campus and in the community.
Click here for more information on Mr. Zerihun Retta and his country of Ethiopia.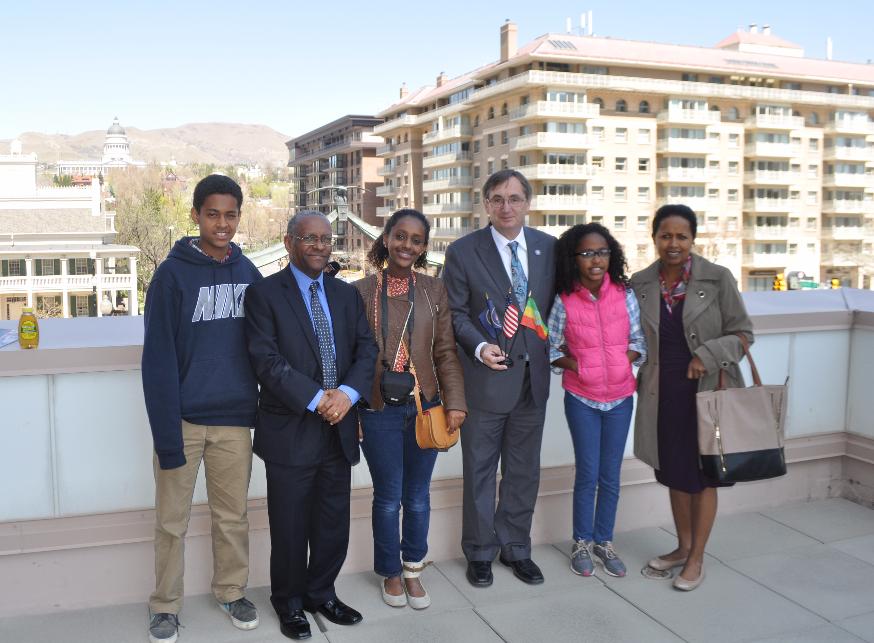 His Excellency Zerihun Retta Shumye & his Family, joined by Franz Kolb in Downtown Salt Lake City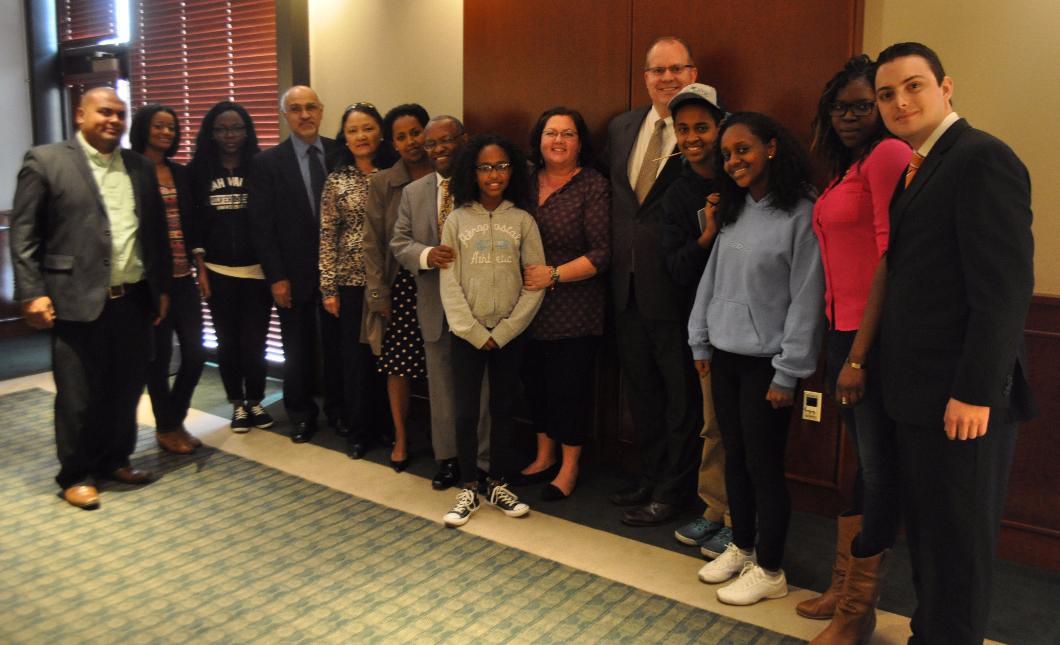 Ambassador Retta & his Family with UVU administrators and students after the Luncheon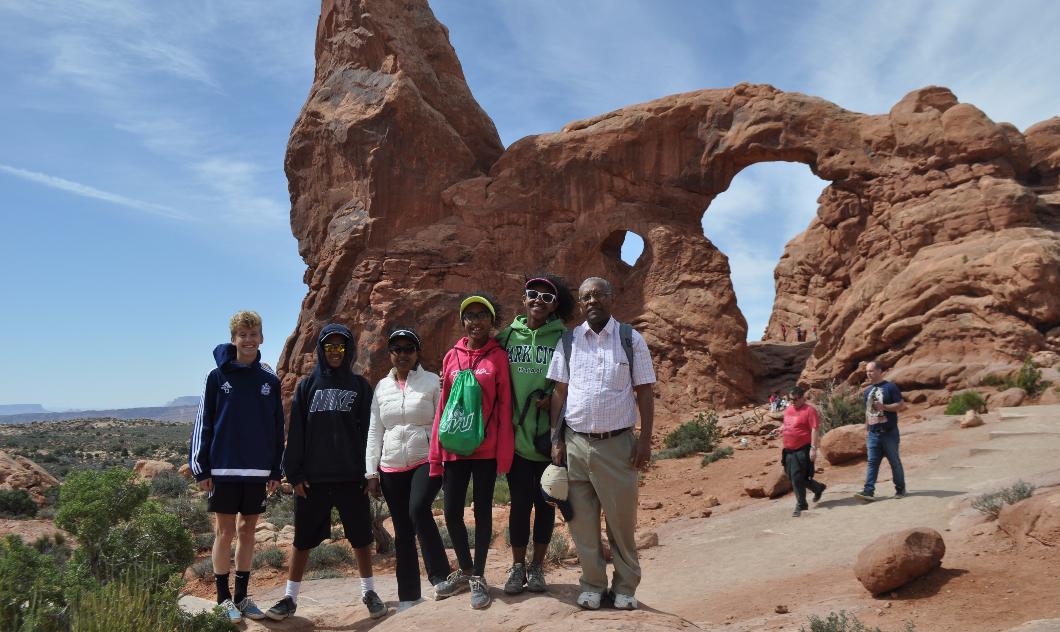 Mr. Retta & his Family enjoy Arches National Park