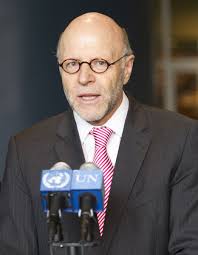 Utah Valley University is pleased to host His Excellency Ambassador Harald Braun, the permanent representative to the United Nations from Germany, who will present a lecture titled "Germany's Role in the United Nations" on Oct. 31 at 10 a.m. in the Sorensen Center, room 213a.
"We are honored to have Ambassador Braun as a guest lecturer at the University," said Amy Barnett, coordinator for Global Engagement, in the Office of International Affairs & Diplomacy. "Our students will not only learn about Germany's current influence and role at the United Nations but will also have a chance to interact with the ambassador during his lecture." 
Prior to his appointment as permanent representative in March 2014, Braun served as state secretary of the Federal Foreign Office, director-general for Management of the German Foreign Office, chief of staff to the foreign minister, and deputy foreign and security advisor to the federal chancellor. His former diplomatic postings include Beirut, London, Bujumbura, Washington, and Paris. He also took a three-year leave of absence from diplomatic service to serve as corporate senior vice president for policy and external relations of Siemens AG.
Braun studied economics and history in Tübingen and New York, and completed a doctorate at the State University of New York at Stony Brook before entering the foreign service in 1981. In 2008, he was named research professor for global studies and diplomacy at SUNY at Stony Brook. He has also been awarded honorary citizenship of Washington, D.C.
Click here for more information on Ambassador Harald Braun.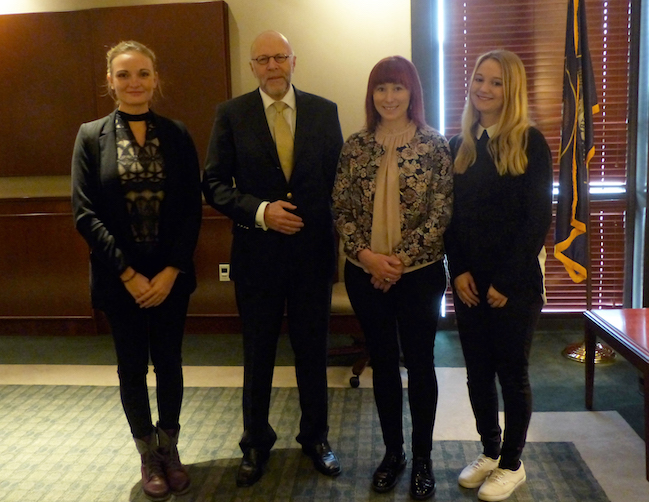 Ambassador Harald Braun with German exchange students.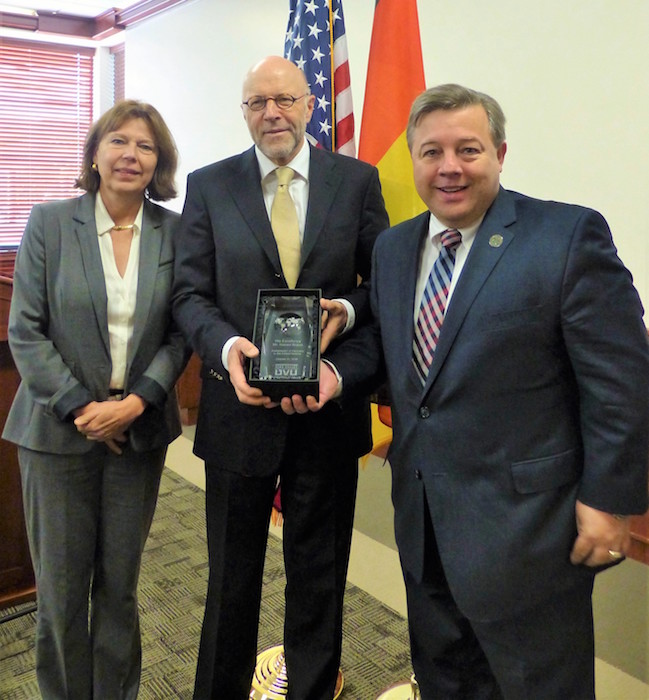 Ambassador Braun is presented with an honorable professor award by Dr. Baldomero Lago.