Utah Valley University will host a delegation of six Ukrainian leaders participating in the Open World Program. The delegates will spend Feb. 20–28 in Utah learning more about accountable governance.
The delegation will tour UVU on Feb. 22, followed by a discussion on political parties at the national and local levels and the role of public opinion with Jay DeSart, professor of political science. The delegates will also give a presentation to students from the political science, peace and justice, and constitutional studies classes. 
"This delegation of key decision makers will have great influence among their peers while allowing our students and faculty to engage with them," said Rusty Butler, associate vice president for UVU International Affairs & Diplomacy.
The delegation consists of Yevheniia Hafurova, advising assistant to a People's Deputy of Ukraine; Vasyl Sehin, assistant to Member of Parliament; Mariana Semehen, advising assistant to a People's Deputy of Ukraine; Mariia Zakharenko, assistant to Member of Parliament; Anton Zhemerdieiev, advising assistant to a People's Deputy of Ukraine; and Hanna Antonova who will accompany them from Ukraine as a facilitator.
While in Utah, the delegates will meet with state representatives, senators, and mayors and city councils of Orem, Provo and Lehi, Utah. They will also take part in several cultural and community activities, and experience American family life through homestays with local residents.
Managed by the independent Open World Leadership Center at the Library of Congress, Open World enables emerging Eurasian political and civic leaders to work with their U.S. counterparts and experience American-style democracy at the local level.
For more information, please contact Guia Soleta at 801-863-7191 or at gsoleta@uvu.edu. For more information on Open World, please visit www.openworld.gov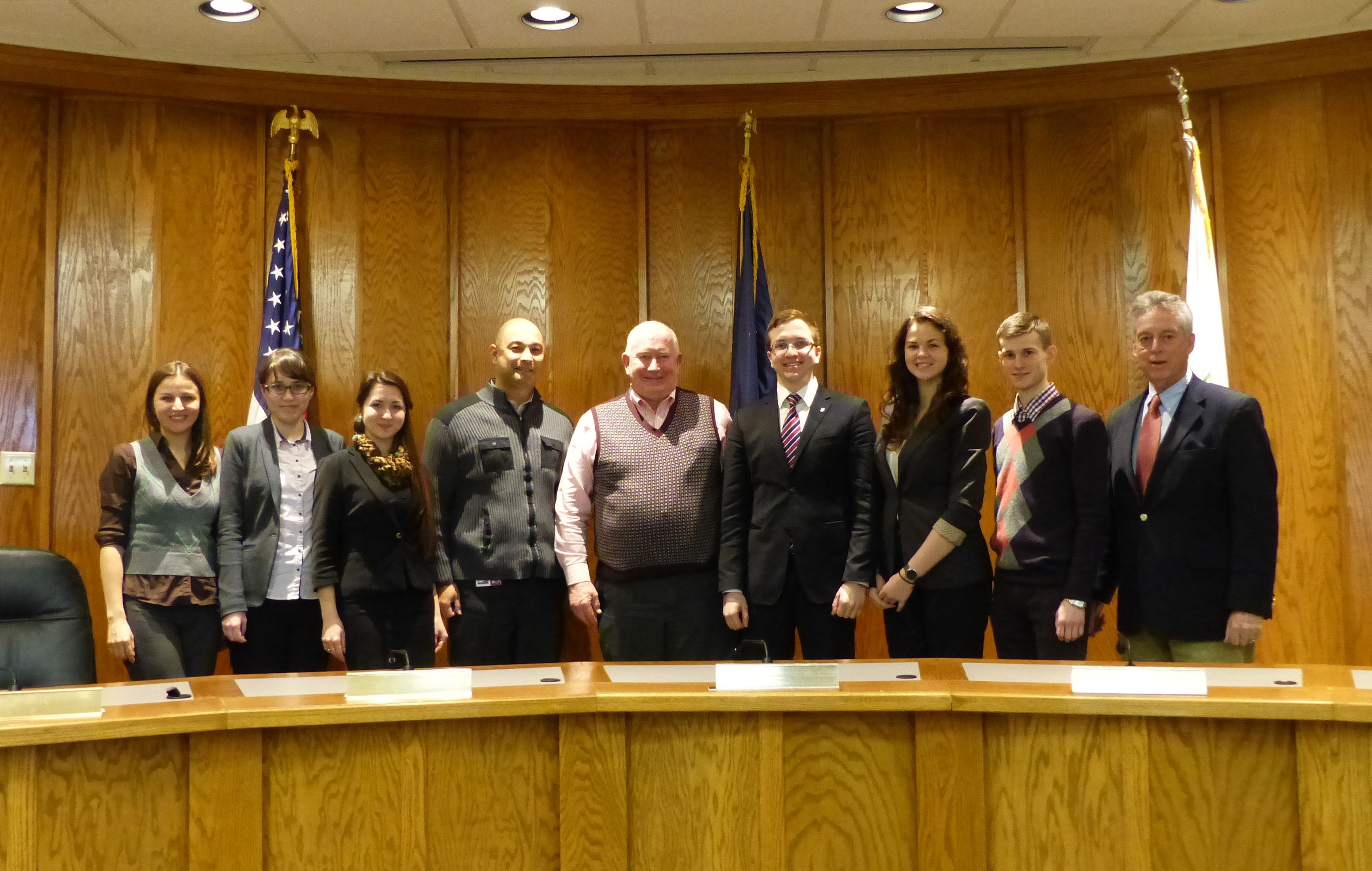 Ukrainian Delegates with Lehi City Administrators.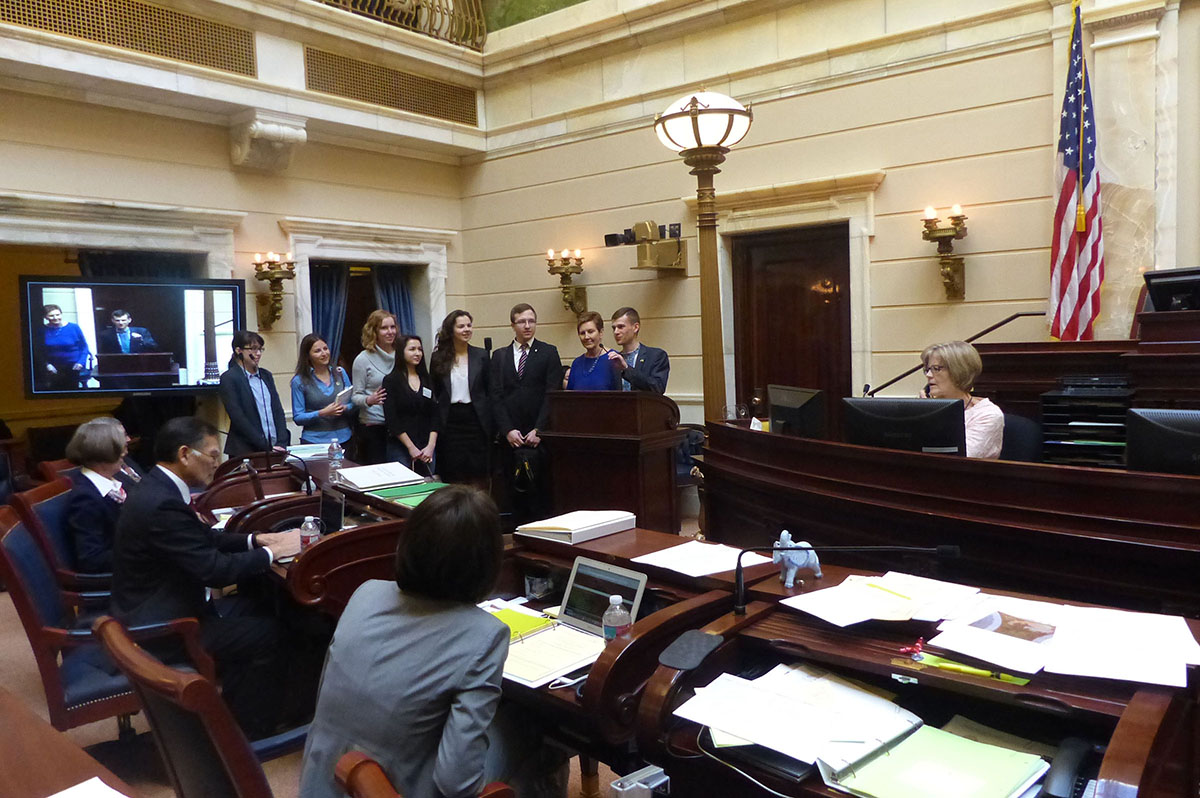 Open World Delegates are presented on the Senate Floor at the Utah State Capitol.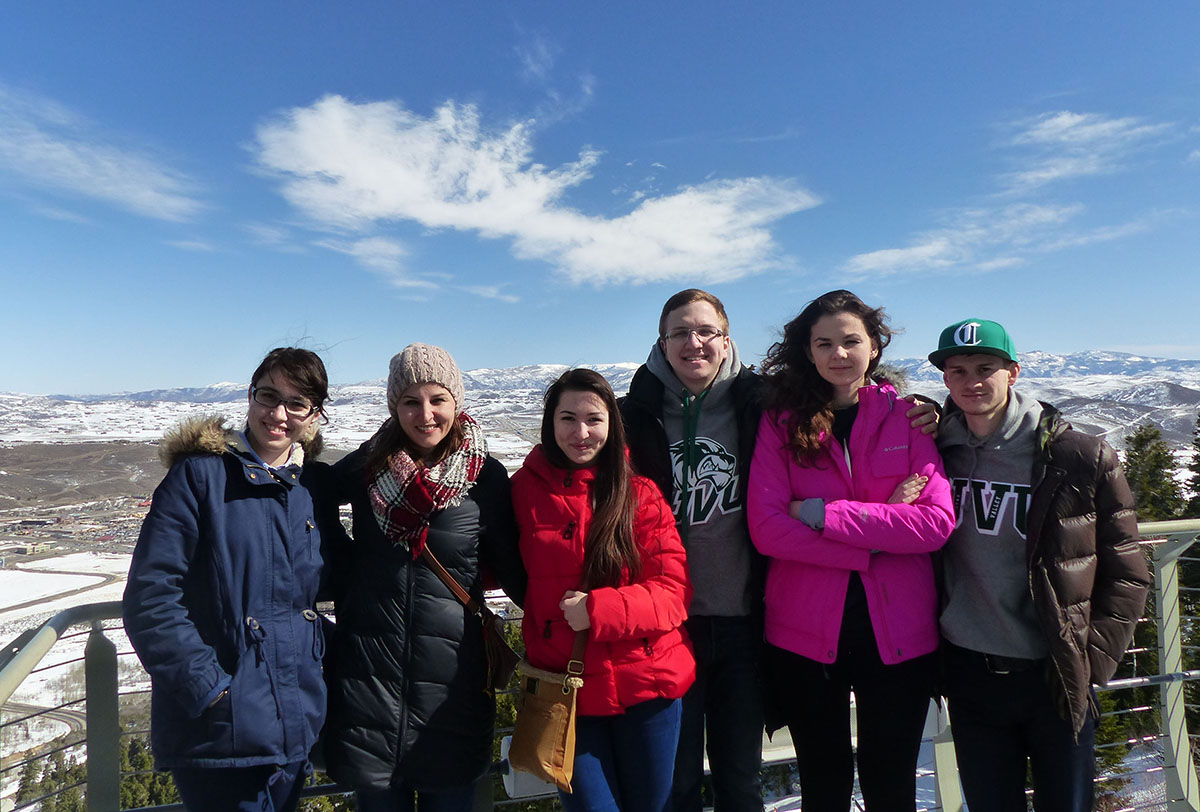 The Open World Delegation enjoys Utah Olympic Park.