Rusty Butler was celebrated on March 16, 2016 for his 20+ years at Utah Valley University. University administrators, faculty, staff and students were joined by the Russian Consul General, several honorary consuls, government leaders, LDS Church hosting representatives, family and members of the community in expressing their well wishes at his retirement. Rusty's contribution to UVU and to the State of Utah is undeniable and he will be greatly missed!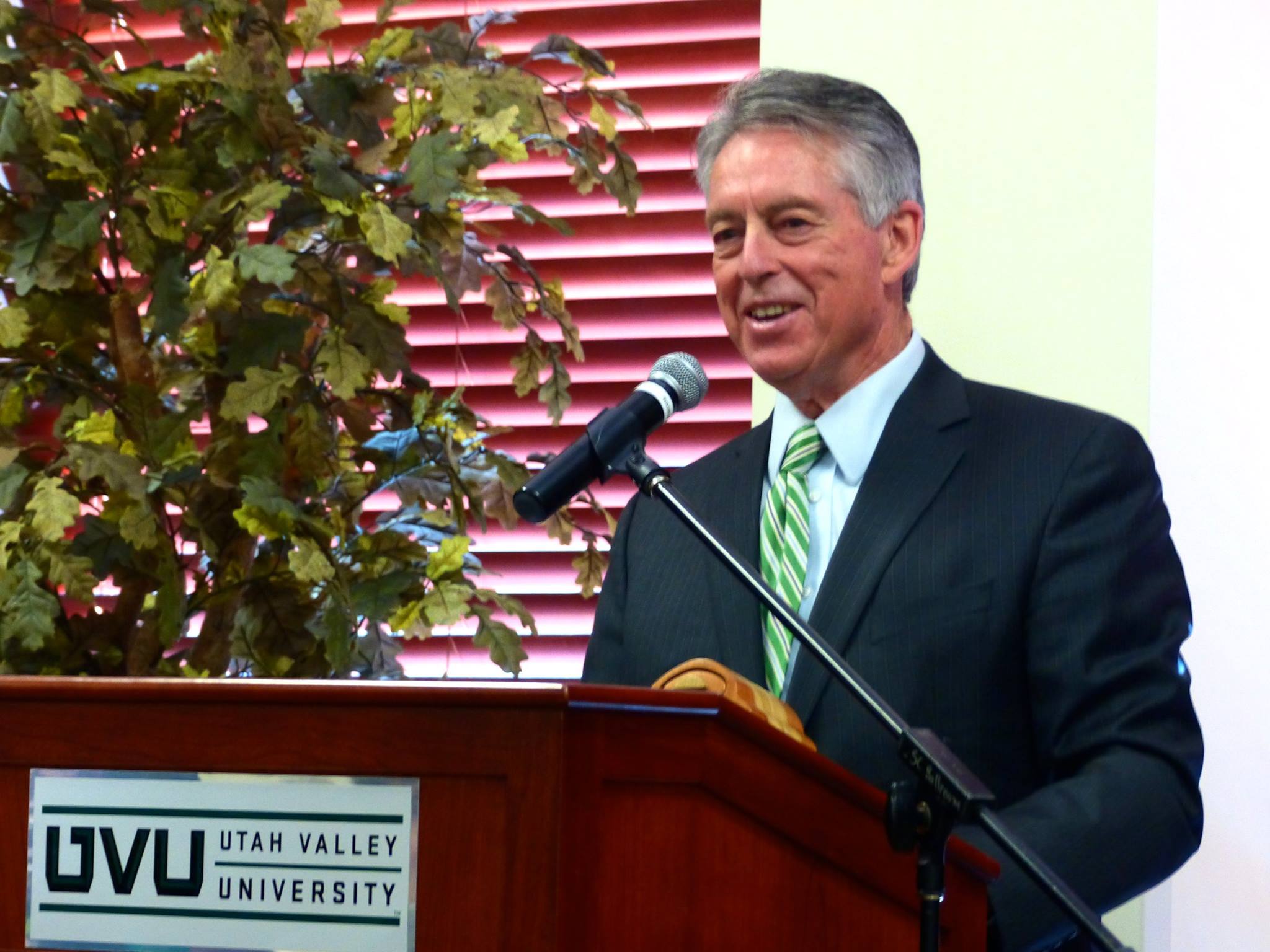 Rusty Butler's gives his remarks.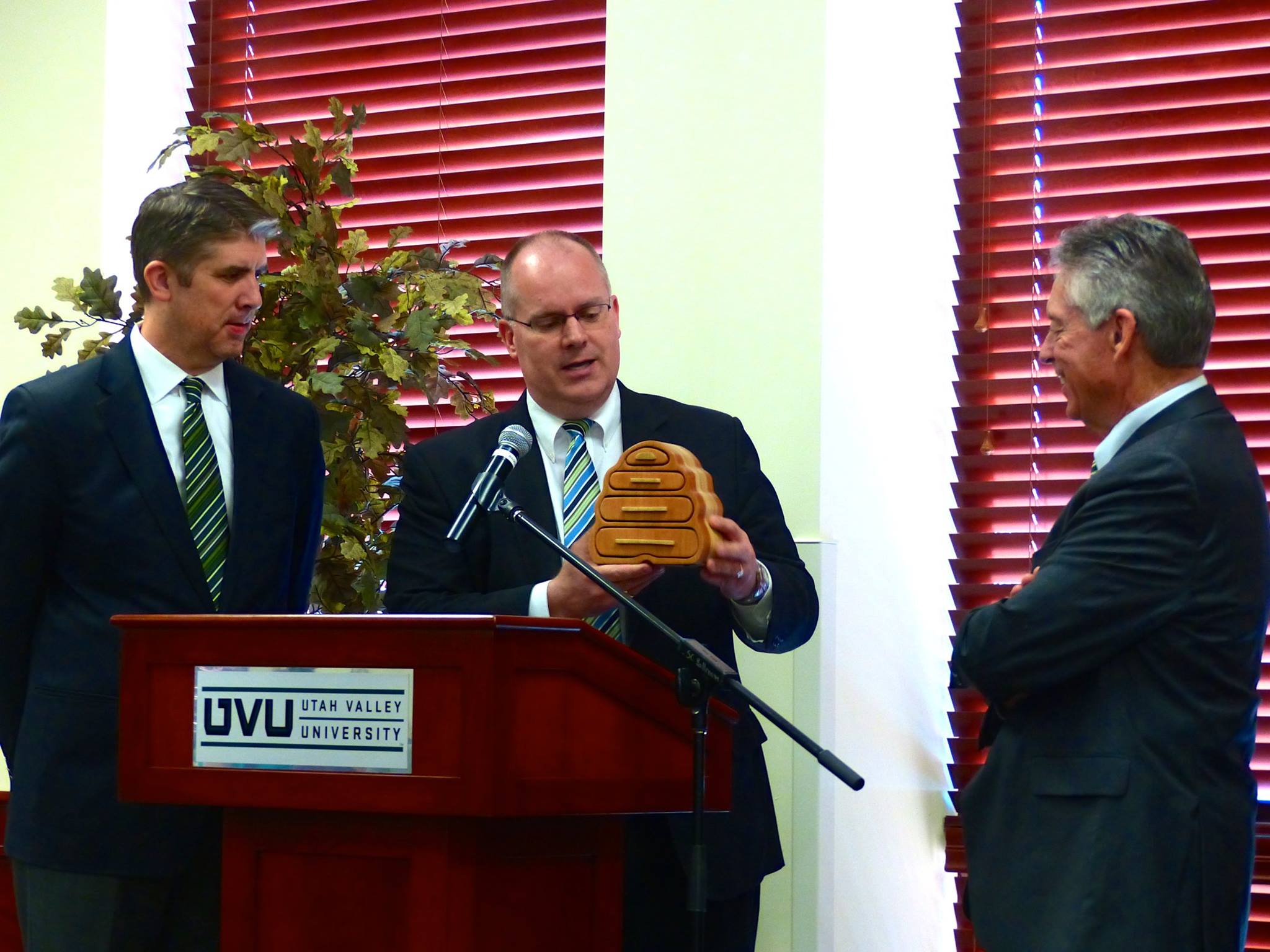 President Holland and VP Cameron Martin recognize Rusty on his retirement from UVU.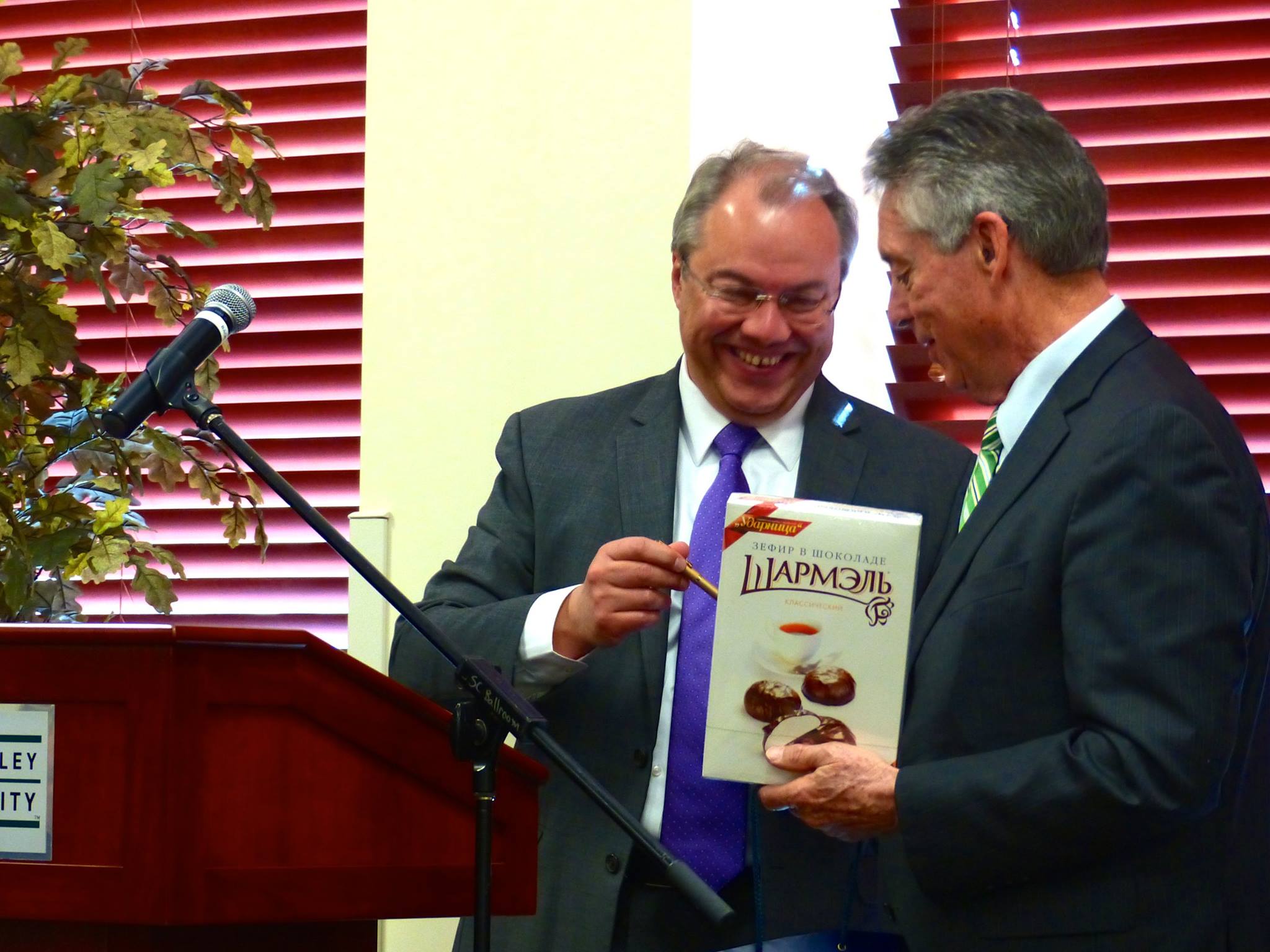 Russian Consul General, Sergey Petrov, recognizes Rusty for his service as Honorary Consul.