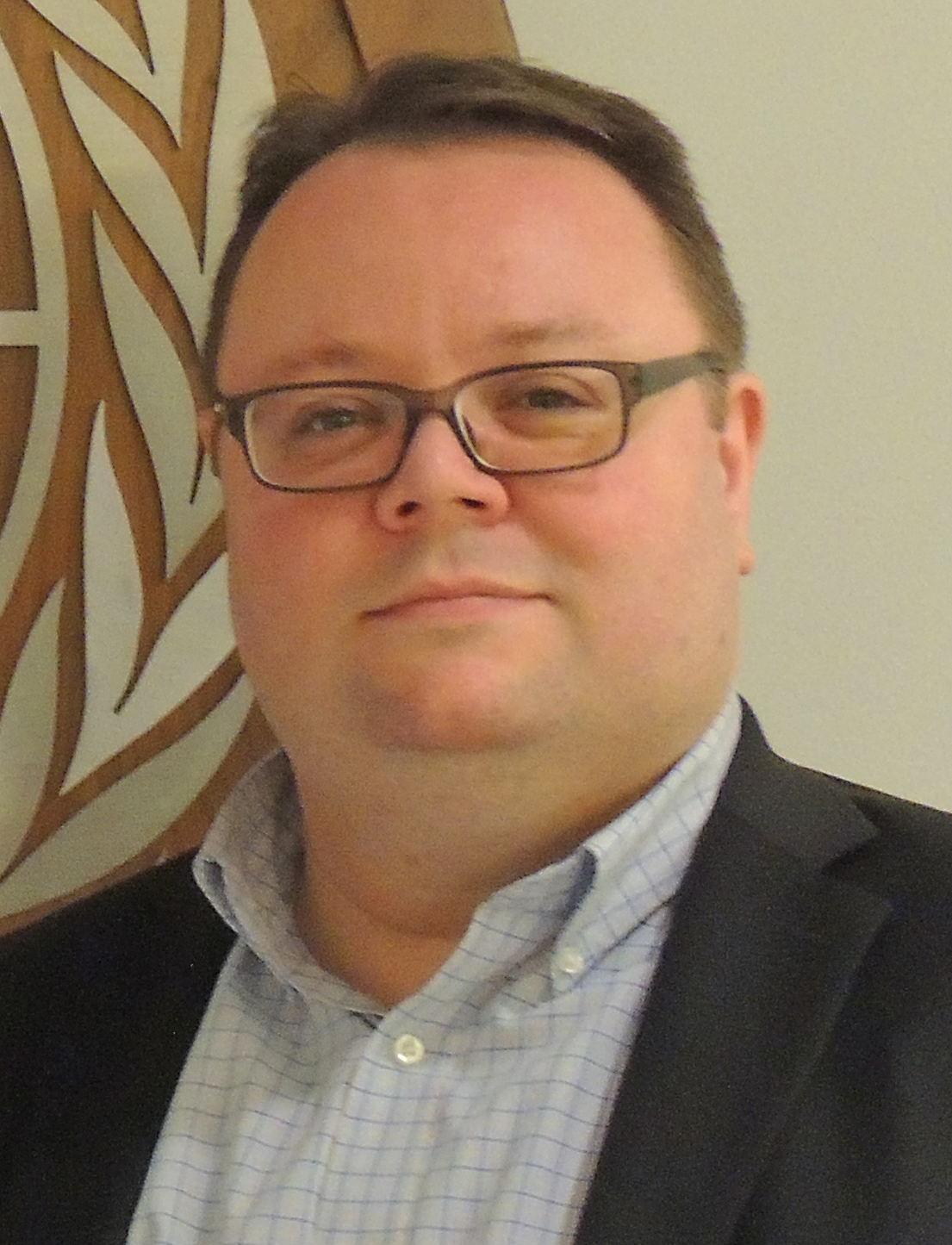 Mr. Felipe Queipo began his United Nations career at the NGO Relations & Advocacy Section of the Department of Public Information (DPI) in 2008. He currently serves as the Communications Officer responsible for outreach, engagement and global communications with civil society within the recently renamed Department of Global Communications (DGC). 
Mr. Queipo is a member of the United Nations Speakers Bureau, and travels extensively invited to speak at conferences, forums and academic institutions on civil society and public diplomacy, the role of youth in the international arena, and the 2030 Agenda for Sustainable Development and the 17 Sustainable Development Goals, among other subjects. His presentations are dynamic and participatory, and he is often invited to address young audiences given his capacity building approach to youth empowerment and engagement. He has given presentations at conferences in Australia, England, Germany, Kenya, Malaysia and Thailand among others. He is also the focal point for technology and social media platforms in the Civil Society Unit in DGC and is a strong advocate of new information tools and their role in developing effective communication and media strategies. In this capacity, he assists civil society organizations in developing media policies and strategies to increase the efficacy of their outreach efforts in support of the United Nations. 
Mr. Queipo is also the focal point for faith-based organizations within DGC. In this capacity, he leads the team that organizes the "Focus on Faith" briefings within the Department, an initiative that studies the links between faith traditions and religious organizations, and the work and mission of the United Nations. The Focus on Faith Series has explored, amongst other themes, the role that gender plays in religious institutions, the contribution of religious organizations in preventing violent extremism, as well as the efforts to address the refugee and migrants crises around the globe and the resettlement work of governments and faith-based civil society.
Before Graduating from Brigham Young University Idaho, where he studied Political Science, Mr. Queipo studied Theology and Biology in Spain, emphasizing his training on Political and Social Theology.
Presentations
The International Diplomacy Forum organized by Humanitarian Affairs Asia at the UN Conference Centre in Bangkok, Thailand.
https://www.youtube.com/watch?v=nTMIYrLAtE0
"Youth and SDGs" at the 10th University Scholars Leadership Symposium.
https://www.youtube.com/watch?v=RMHAlybwkbI
The 2nd Peace Summit at the United Nations Conference Centre, Bangkok.
https://www.youtube.com/watch?v=B22dt89dwcs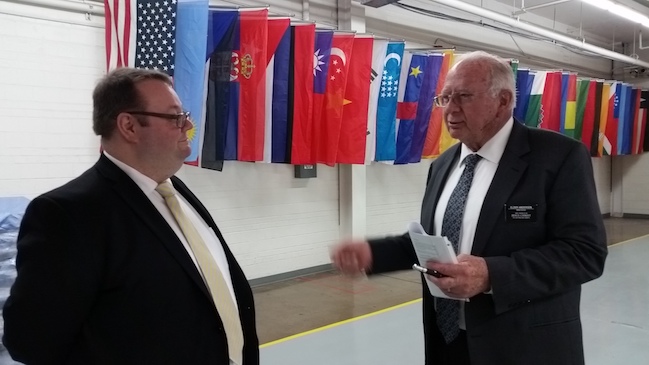 Mr. Felipe Queipo with Elder Andersen at the LDS Humanitarian Center. (2017)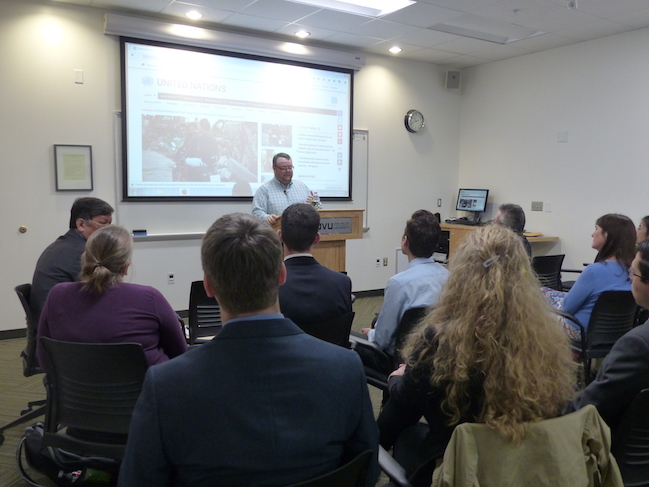 UVU UIMF Meeting with Mr. Felipe Queipo. (2017)
Presentation at the University Scholars Leadership Symposium in Kuala Lumpur, Malaysia, on youth leadership.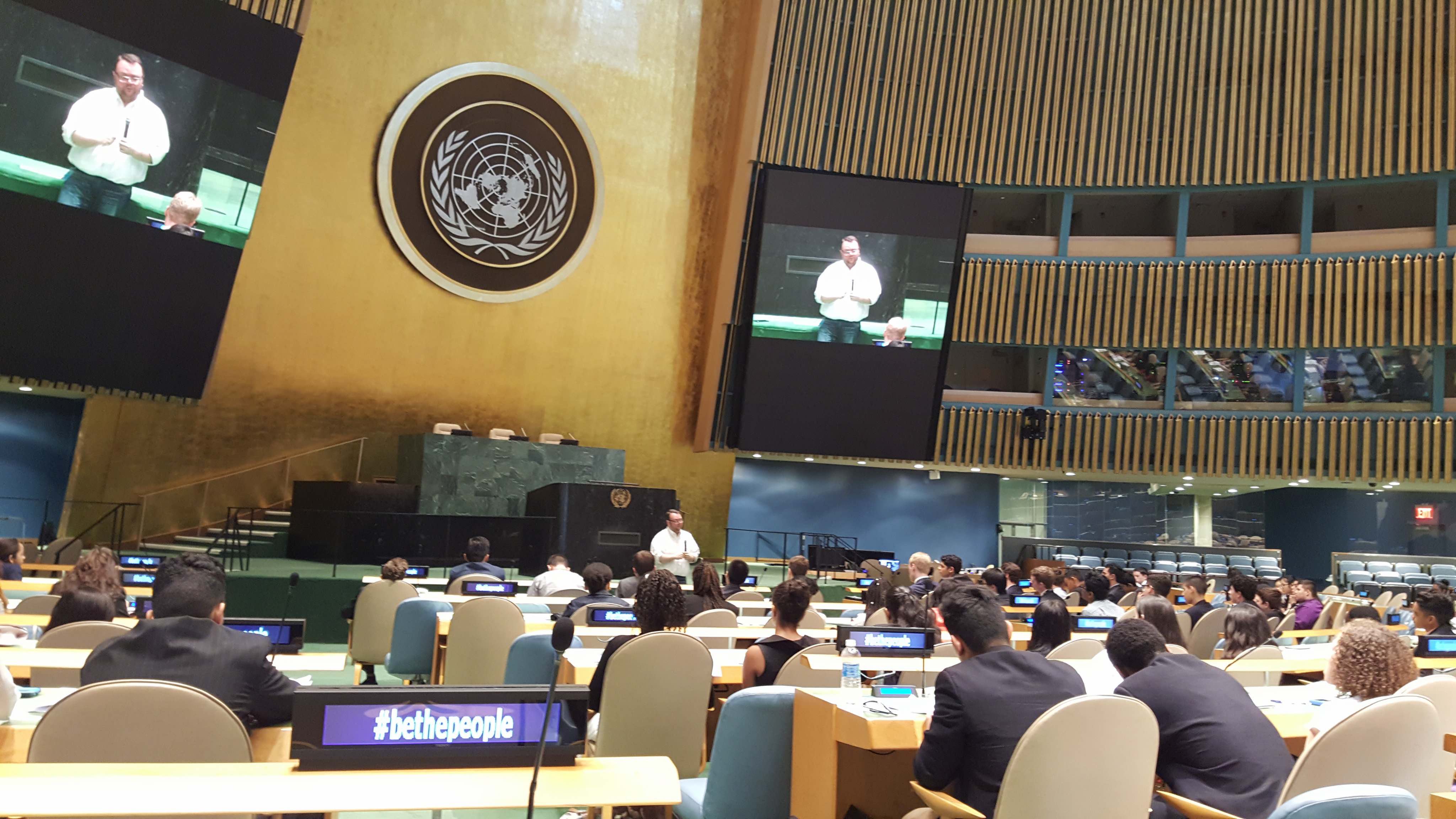 Briefing to students of the Junior Statesman Foundation at the United Nations General Assembly Hall at UNHQ in New York.