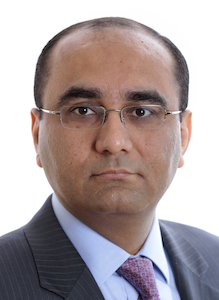 The new Permanent Representative of Uzbekistan to the United Nations, Muzaffarbek A. Madrakhimov, today presented his credentials to UN Secretary-General Ban Ki-moon.
Until his appointment, Mr. Madrakhimov served as Deputy Chief of Mission at his country's Embassy in Washington, D.C., since 2010.  He was Executive Assistant to the Minister for Foreign Affairs between 2007 and 2010. 
Prior to that, he was First Secretary at Uzbekistan's Embassy in Tokyo, Japan, from 2004 to 2007, and headed the Secretariat of the Foreign Ministry in Tashkent from 2003 until 2004.  He also held the positions of Third and then Second Secretary in the Ministry's Department of European Countries, between 2000 and 2003; Attaché in Washington, D.C., from 1998 to 2000; Assistant to the First Deputy Minister for Foreign Affairs; and Attaché in the Office of the Minister, both from 1996 until 1998.
Mr. Madrakhimov holds a master's degree in transportation management from Tashkent Automobile and Road Construction Institute, and a bachelor's degree in international relations from the University of World Economy and Diplomacy, both in Uzbekistan.
He was born in Tashkent in 1972, he is married and has four children.
Click here for more information on Ambassador Muzaffarbek Madrakhimov and his country.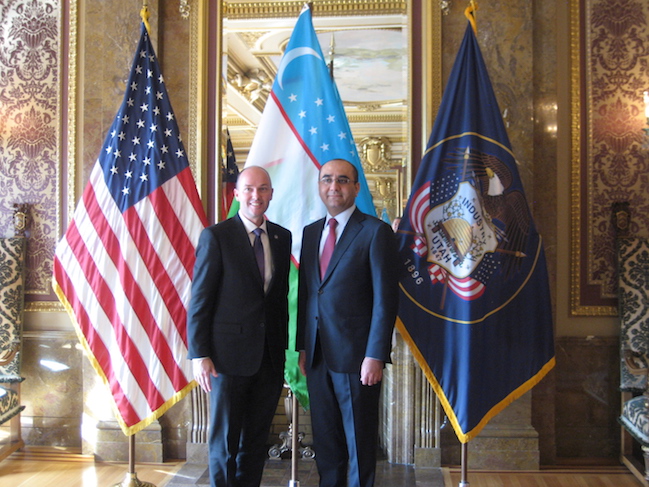 Ambassador Madrakhimov with Lt. Governor Cox in the Gold Room of the Utah State Capitol.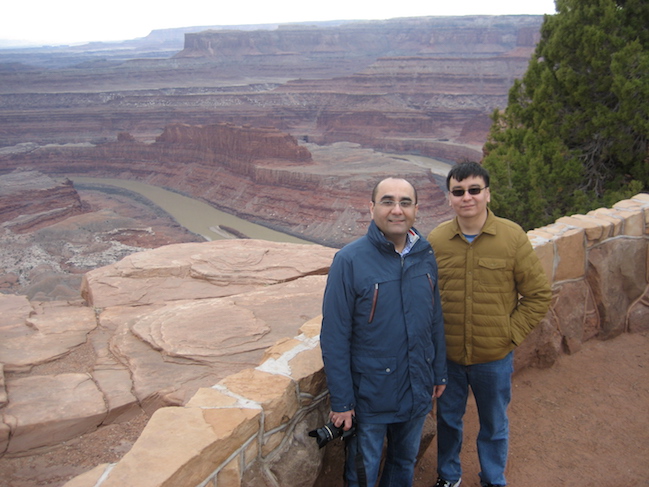 Ambassador and Consul at Dead House Point State Park.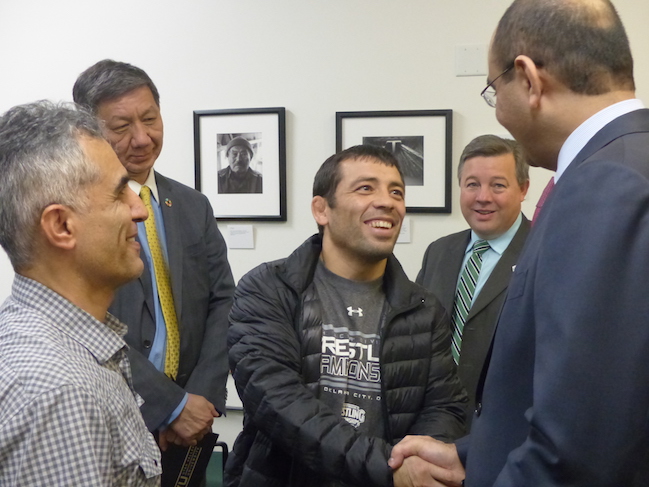 UVU's own assistant wrestling coach, Erkin Tadzhimetov (also from Uzbekistan) meets with Ambassador Madrakhimov.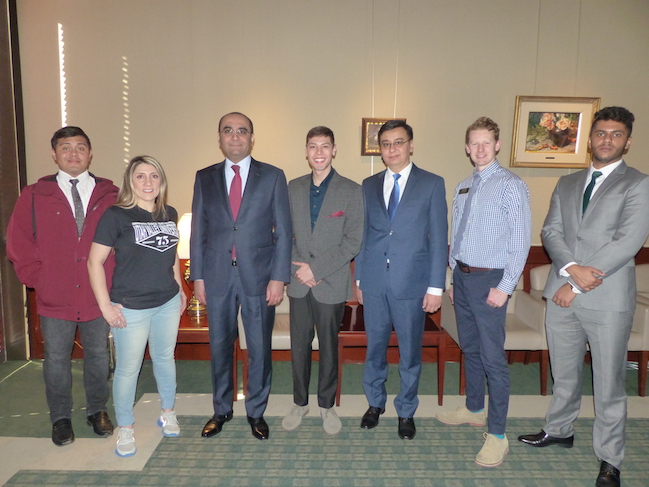 The Ambassador and Consul meet with UVU students at a luncheon held in their honor.