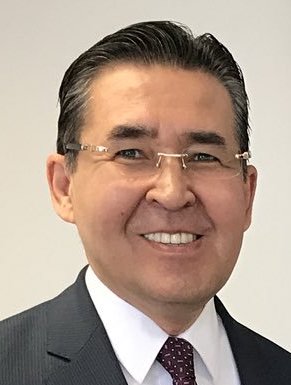 The new Permanent Representative of Uzbekistan to the United Nations, Bakhtiyor Ibragimov, presented his credentials to UN Secretary-General António Guterres today. 
Until his latest appointment, Mr. Ibragimov was Deputy Chief of Mission at his country's Embassy in Seoul, Republic of Korea, since 2011, holding the rank of Political Counsellor.  Between 2009 and 2011, he was the Director, United States and Americas Affairs Department, at the Ministry of Foreign Affairs, a post he previously held from 2003 to 2004.
A career diplomat, Mr. Ibragimov was appointed Political Counsellor and Deputy Chief of Mission at Uzbekistan's Embassy in Washington, D.C., serving between 2004 and 2009.  He was previously Third Secretary at the Embassy, between 1993 and 1995.  From 2002 to 2003, he was Director of the Foreign Ministry's Division on Coordination of Activity of Overseas Consular Offices, having previously served as First Secretary.
Mr. Ibragimov graduated from Tashkent Economic University in 1989, and completed diplomatic courses at the Institute of Diplomacy and International Relations in Kuala Lumpur, Malaysia, between 1992 and 1993.
He is married and has two children.
Click here for more information on Ambassador Bakhtiyor Ibragimov.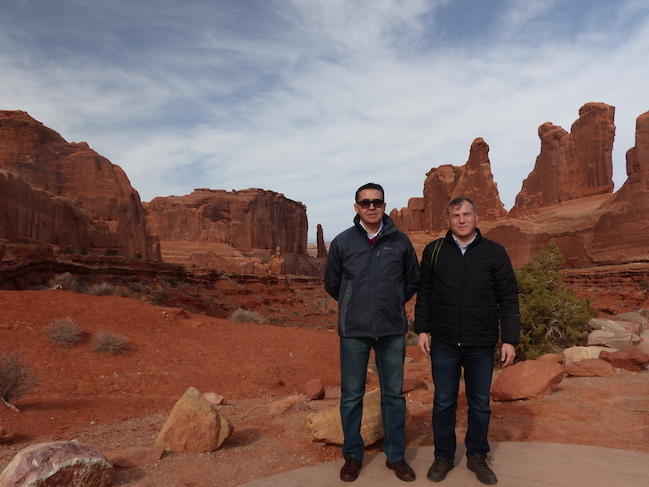 Ambassador Ibragimov and Laziz Karaev at Arches National Park in Moab, Utah.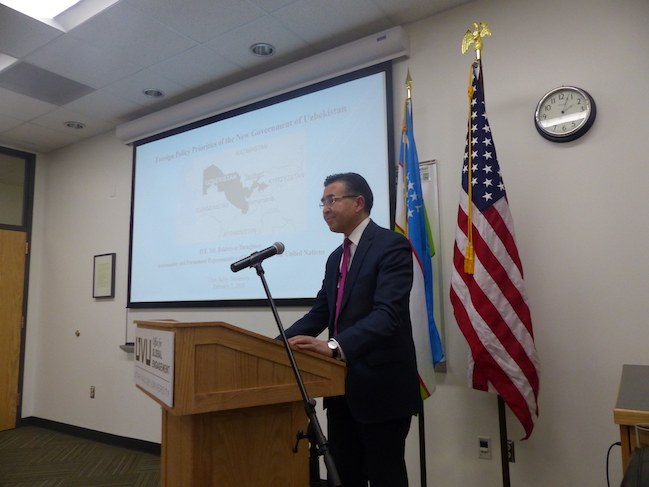 Mr. Bakhtiyor Ibragimov giving a lecture to UVU students.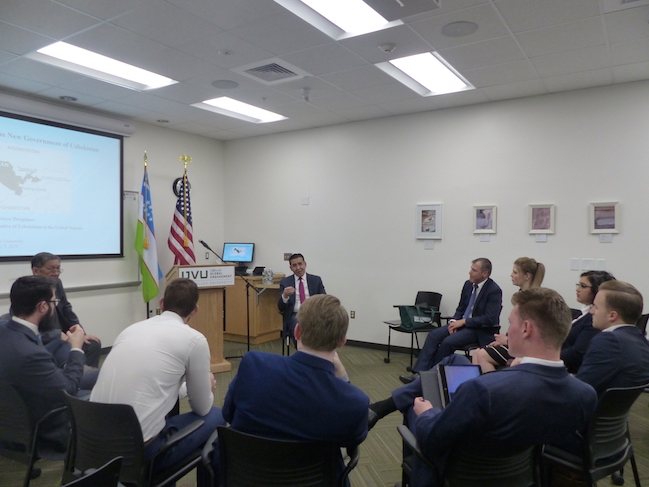 UVU Foreign Affairs Club and International Mountian Forum discuss projects with Ambassador Ibragimov.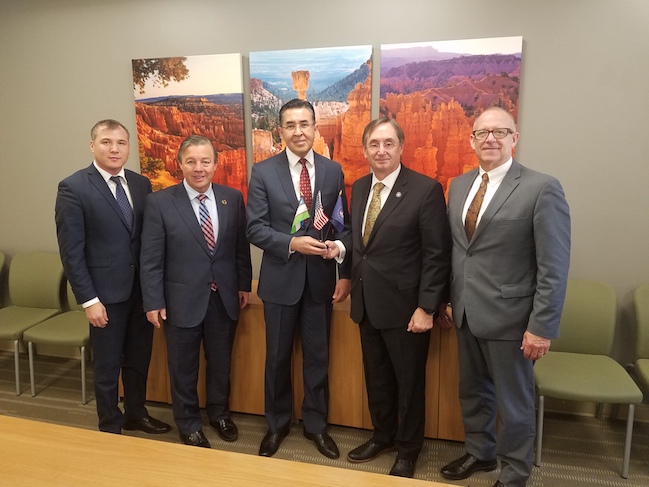 Franz Kolb, Director of Diplomacy & Protocol for the Governor's Office of Economic Development welcomes the Uzbek dignitaries to Utah.