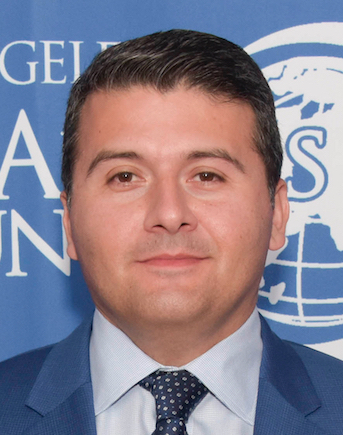 On April 10, 2012, Azerbaijan's President Ilham Aliyev appointed Nasimi Aghayev as Consul General of Azerbaijan in Los Angeles. Aghayev is the senior representative of the Republic of Azerbaijan to California and other 12 Western U.S. states.
Joining Azerbaijan's diplomatic service in 1999, the Consul General served at his country's Embassies in Vienna (2000-03), Berlin (2005-08), Washington, D.C. (2010-12) as well as in the Ministry of Foreign Affairs in Baku. At Azerbaijan's Embassy in Washington, D.C., the Consul General served as Counselor for Political and Public Affairs. In 2009, the Consul General was a Visiting Scholar at the Canadian Munk School of Global Affairs (University of Toronto). In 2001-03, he taught the Azerbaijani language at the University of Vienna in Austria. 
The Consul General holds Master of European Law (LL.M) degree from the Europa-Institute of the Saarland University, Germany, and Bachelor of Arts and Master of Arts degrees in International Relations from the Baku State University, Azerbaijan. He was also trained at the Vienna Diplomatic Academy in Austria. His book "Humanitäre Intervention und Völkerrecht: der NATO-Einsatz im Kosovo" (Humanitarian Intervention and International Law: NATO operation in Kosovo) was published in German in Berlin in 2007.
Besides his mother tongue of Azerbaijani, the Consul General is also fluent in English, French, German, Russian, Spanish, and Turkish.
He holds the diplomatic rank of Envoy Extraordinary and Plenipotentiary of First Class.
Consul General Aghayev also serves as the Dean of the Los Angeles Consular Corps, which is the world's second largest consular corps representing 105 nations.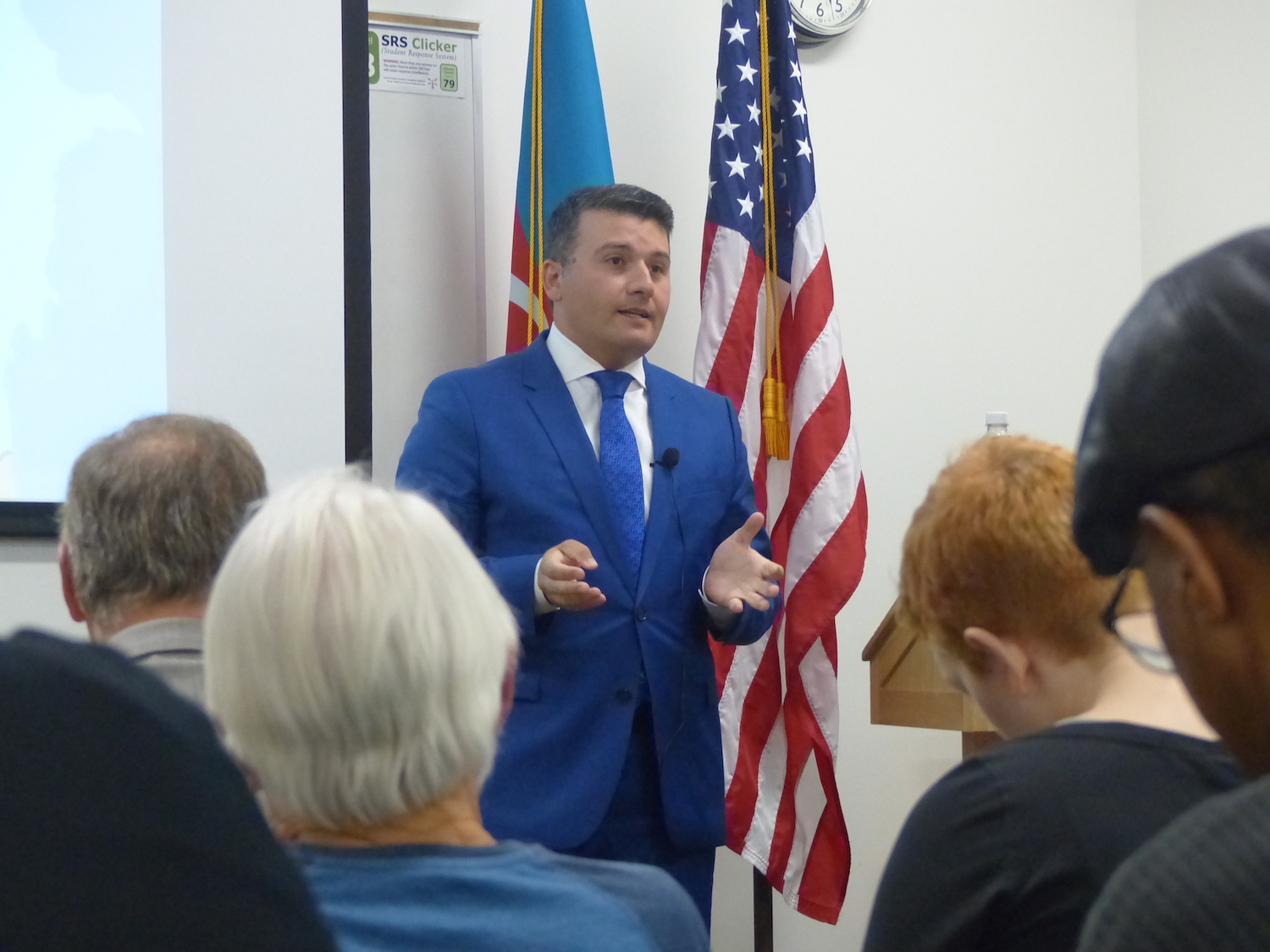 Consul General Nasimi Aghayev giving a lecture to UVU students and faculty.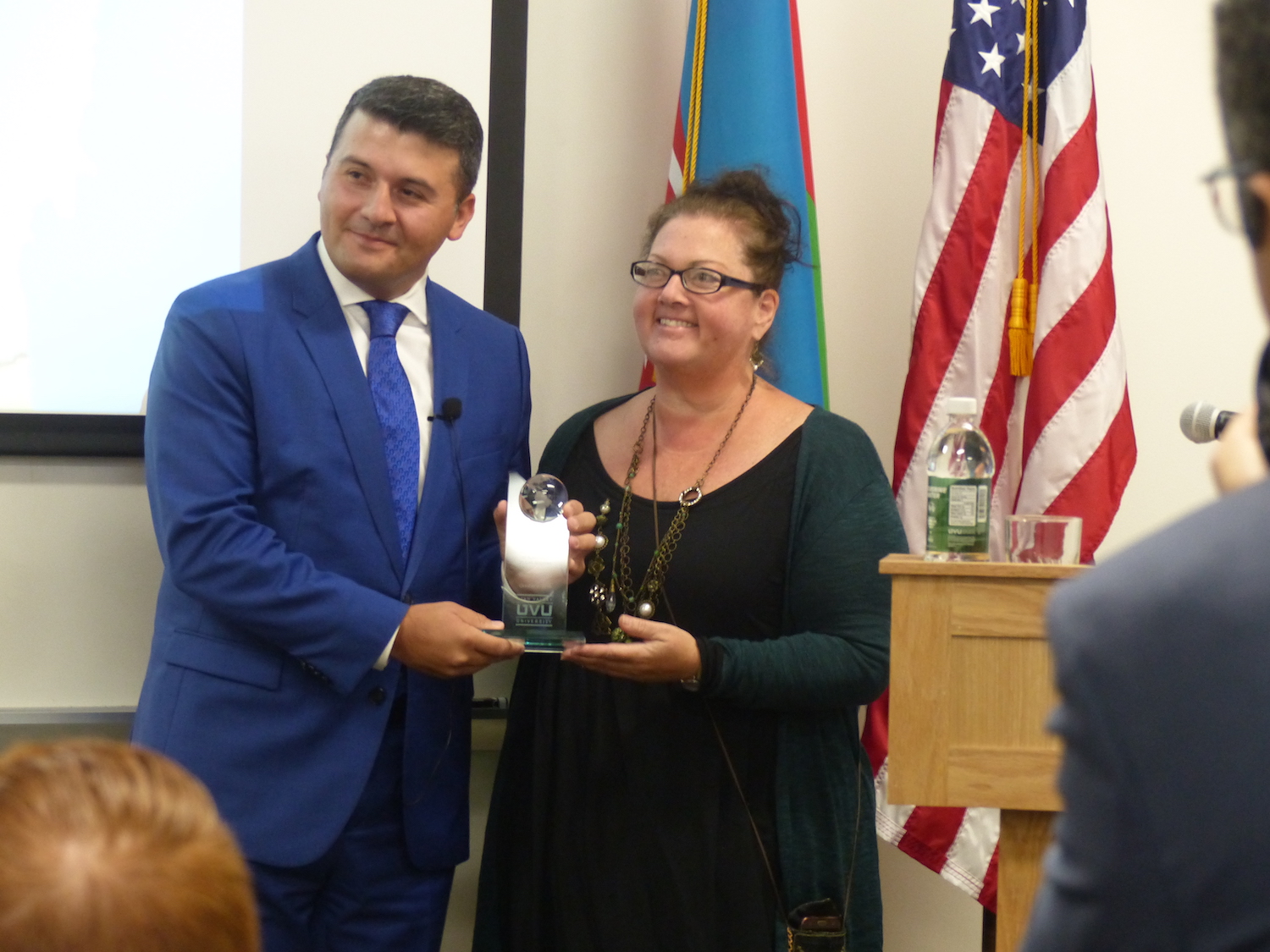 The consul general receiving a Guest Professor Award from Ms. Amy Barnett, Coordinator for Global Engagement