Title: Current Political & Economic Situation in South America
Date: Monday, November 5, 2018
Time: 10:00 AM
Location: SC 206C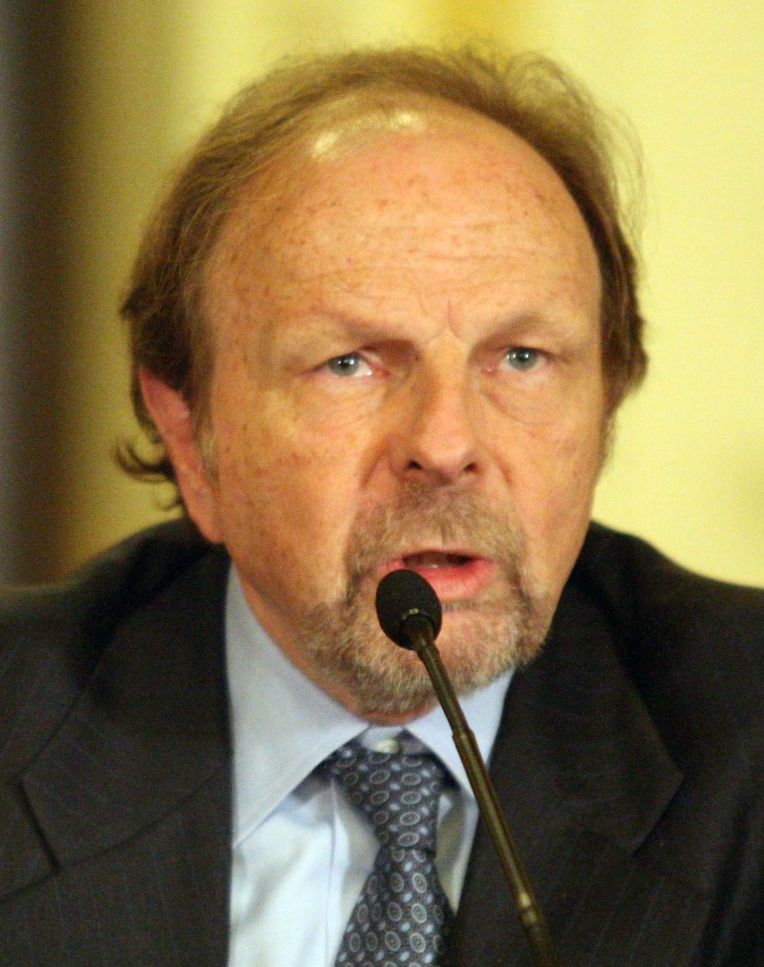 Salomón Lerner Ghitis, also known as Siomi Lerner (born 4 February 1946) is a Peruvian businessman and politician, who was Prime Minister of Peru from 28 July to 10 December 2011 and leader of the political movement Citizens for Change (CxC). He was appointed prime minister following the 2011 presidential election won by Ollanta Humala. Lerner resigned on 10 December 2011. 
Under the left-wing military administration of Juan Velasco Alvarado (1968–75), he was general manager of the Public Fish-Meal and Oil Marketing Enterprise (EPCHAP). In the government of Velasco's successor, Francisco Morales Bermúdez, Lerner was vice minister of foreign trade. In 1997, he managed CPN Radio channel, and from October 1997 to March 1998, he was a member of the board of Frecuencia Latina. At the end of the 1990s, he served as the CEO of the Banco del Progreso. When the NBK bank acquired Banco del Progreso in 2000, he stayed CEO of the merged bank, until his resignation during the crisis in July of that year.
Other functions performed by Salomón Lerner include manager of Helicópteros del Sur, Tecal S.A., and the Cotton Corporation of Peru, president of the Institute for Economic and Social Development (Indes), and the industrial engineers' chapter in the Association of Peruvian Engineers (CIP).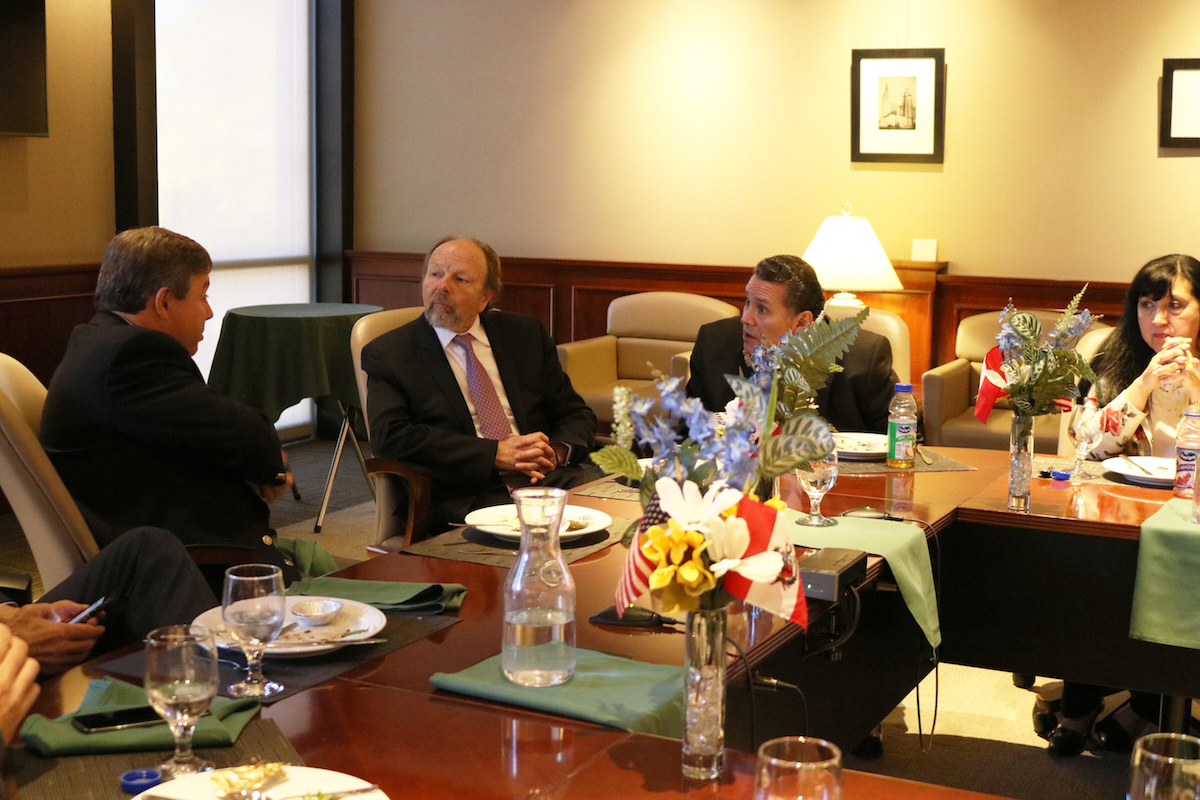 Mr. Salomon Lerner with Dr. Baldomero Lago and UVU faculty during breakfast at UVU.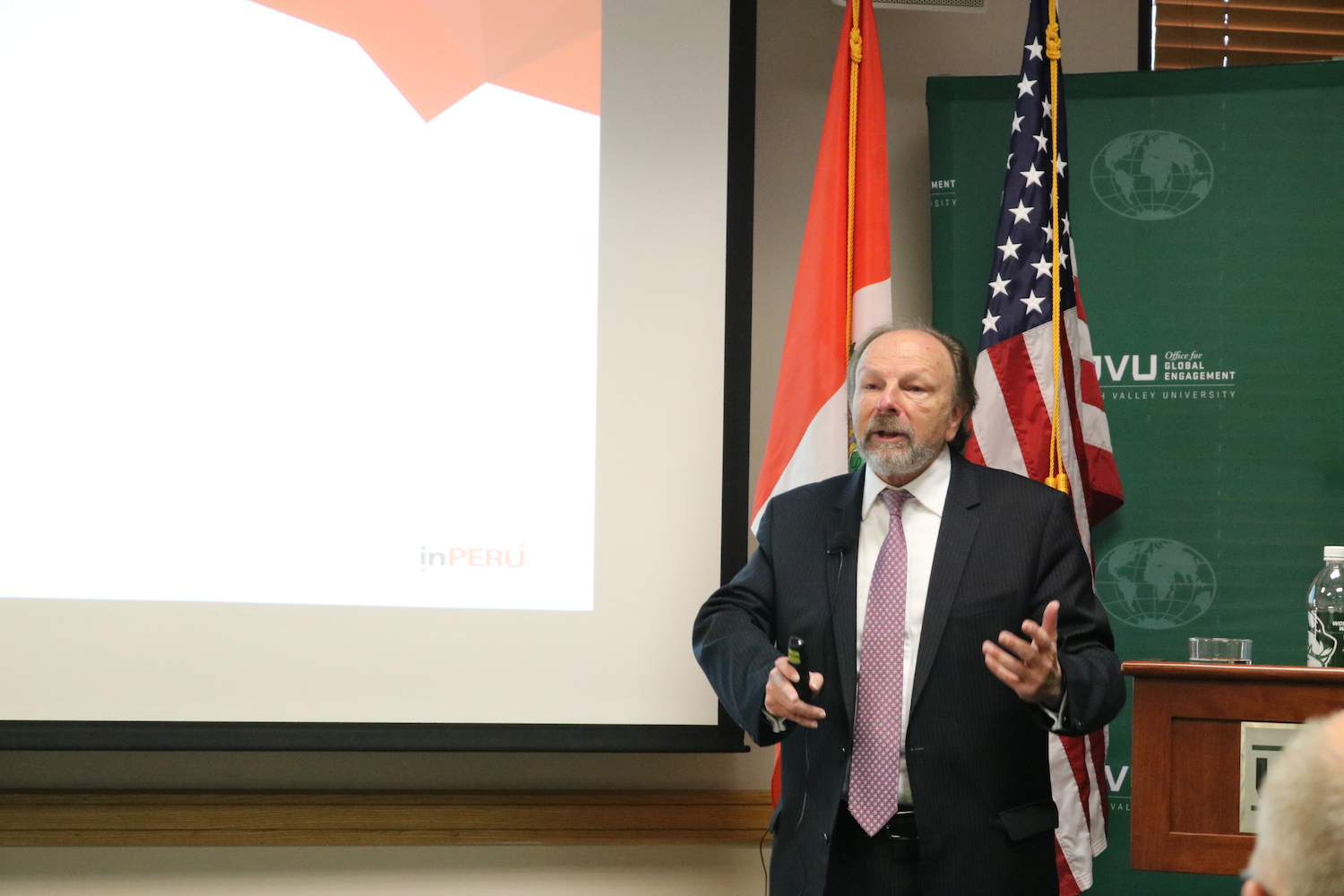 Mr. Lerner giving a presentation to UVU students.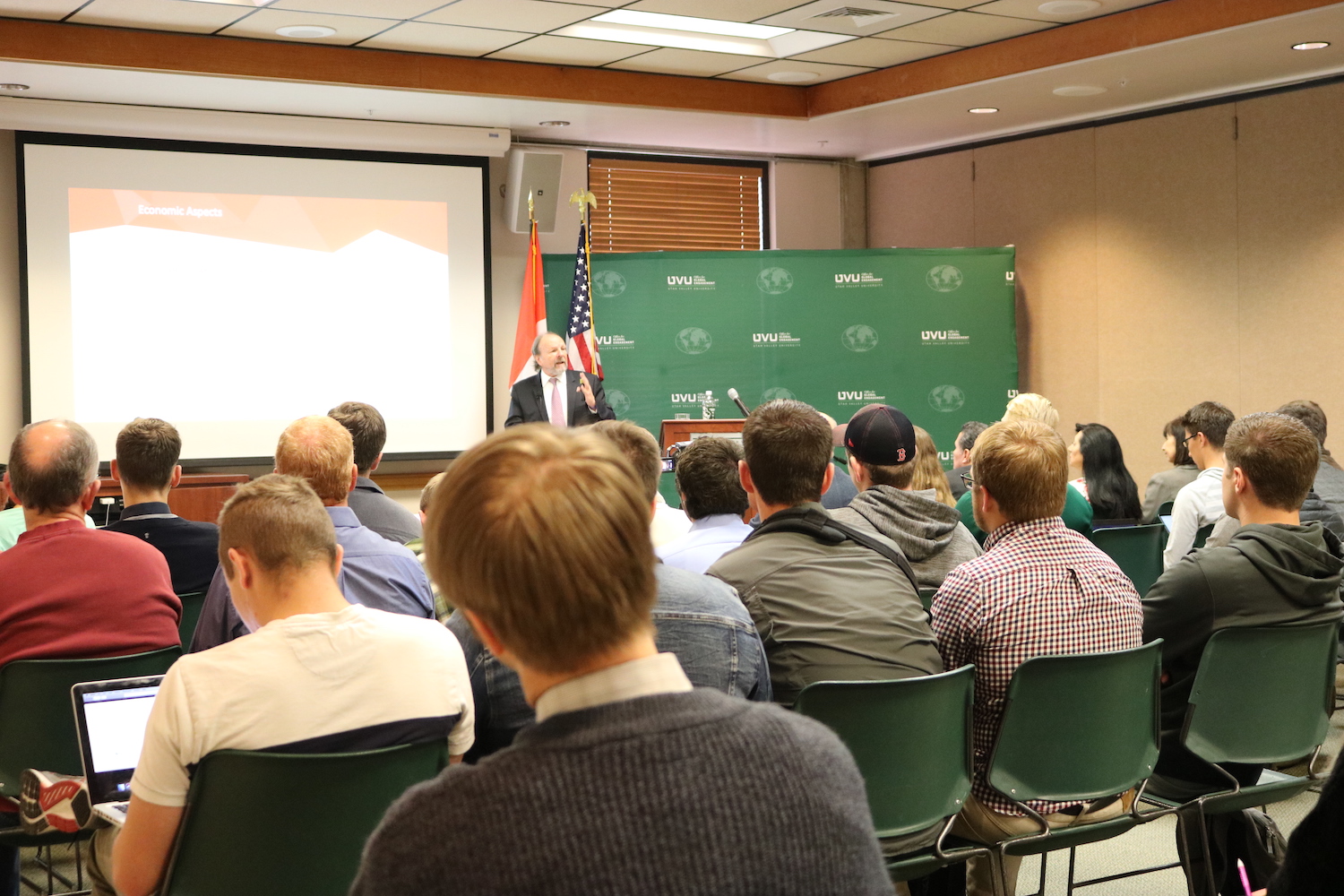 UVU students and faculty during Mr. Lerner's presentation.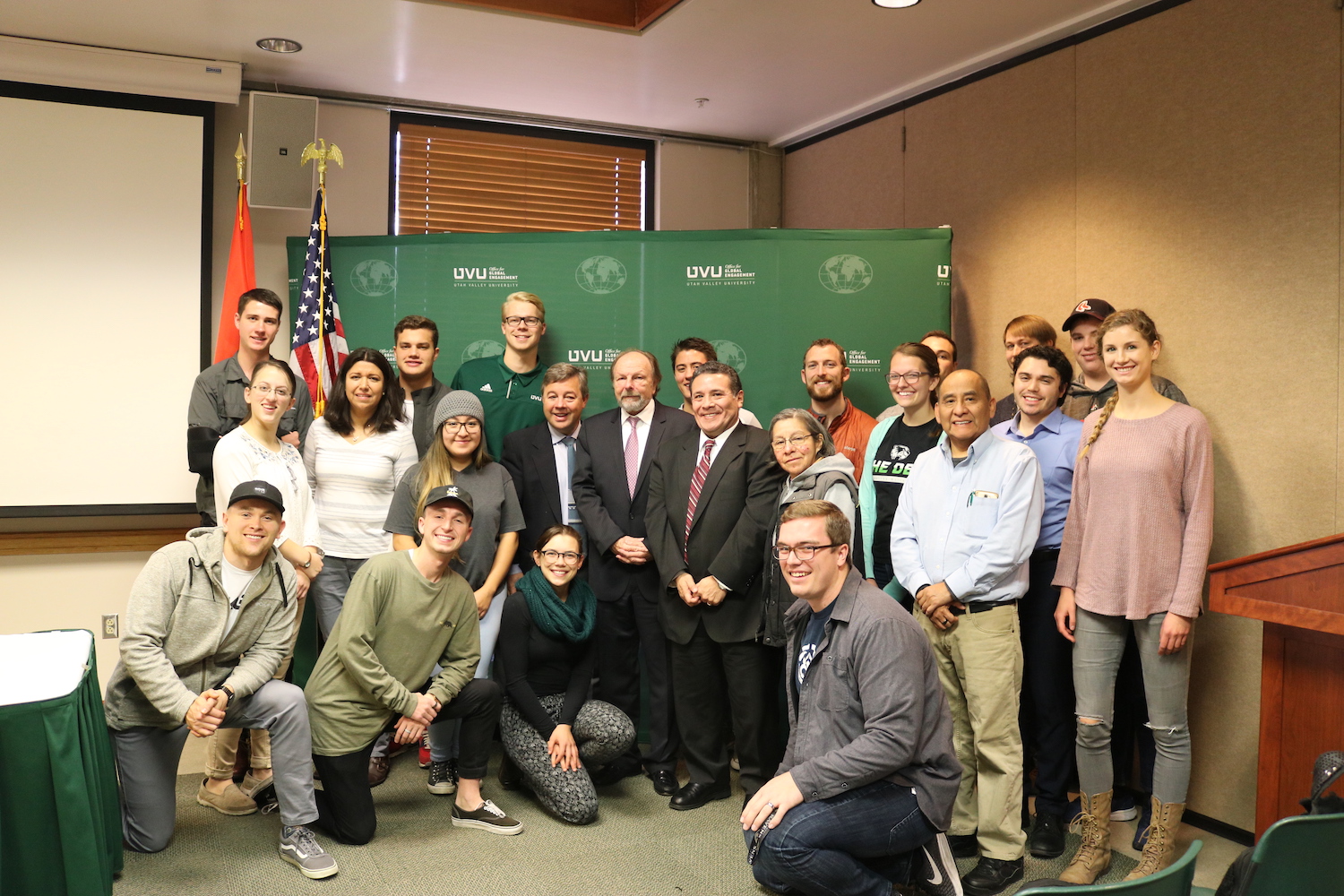 Mr. Lerner with UVU Students and Faculty.
Click here for Mr. Lerner's PowerPoint Presentation.