Title: "Russian Diplomacy in the Modern World" 
Date: Friday, April 5, 2019
Time: 2:00 PM
Location: SC 213 AB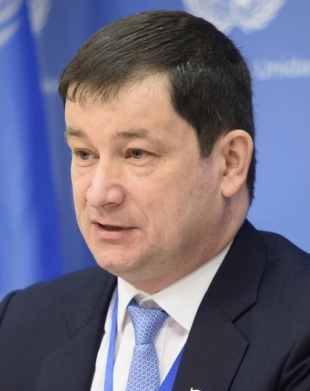 First Deputy Permanent Representative of Russia to the UN since February 2018.
Born in 1971 in Moscow, USSR. In 1993 graduated from Moscow State University's (MGU) Institute of Asia and Africa. Speciality - Arabic language and History. In 2001 graduated from Russian MFA Diplomatic Academy, speciality - international economic relations.
In 1994 joined Russian Foreign Ministry. Worked in Russian embassies in Tunisia, Germany, Sweden, Austria and Slovenia. Since 1999 was dealing with EU economic matters, spent 3 years in Russian Mission to the EU in Brussels and was Head of EU unit in Russian MFA.
In 2008-2011 was Deputy Ambassador to Poland, from 2011 until January 2016 - Deputy Director, First Department of CIS Countries. Dealt with Eurasian economic integration, matters related to the Eurasian Economic Union, functioning of the Customs Union and Single Economic space of Russia, Belarus and Kazakhstan within WTO framework.
Fluent in English, French, German, Polish and Arabic. Has diplomatic rank of Plenipotentiary Envoy. Member of the board of the Russian Council for Foreign Relations (SVOP).
Married, has one grown-up daughter.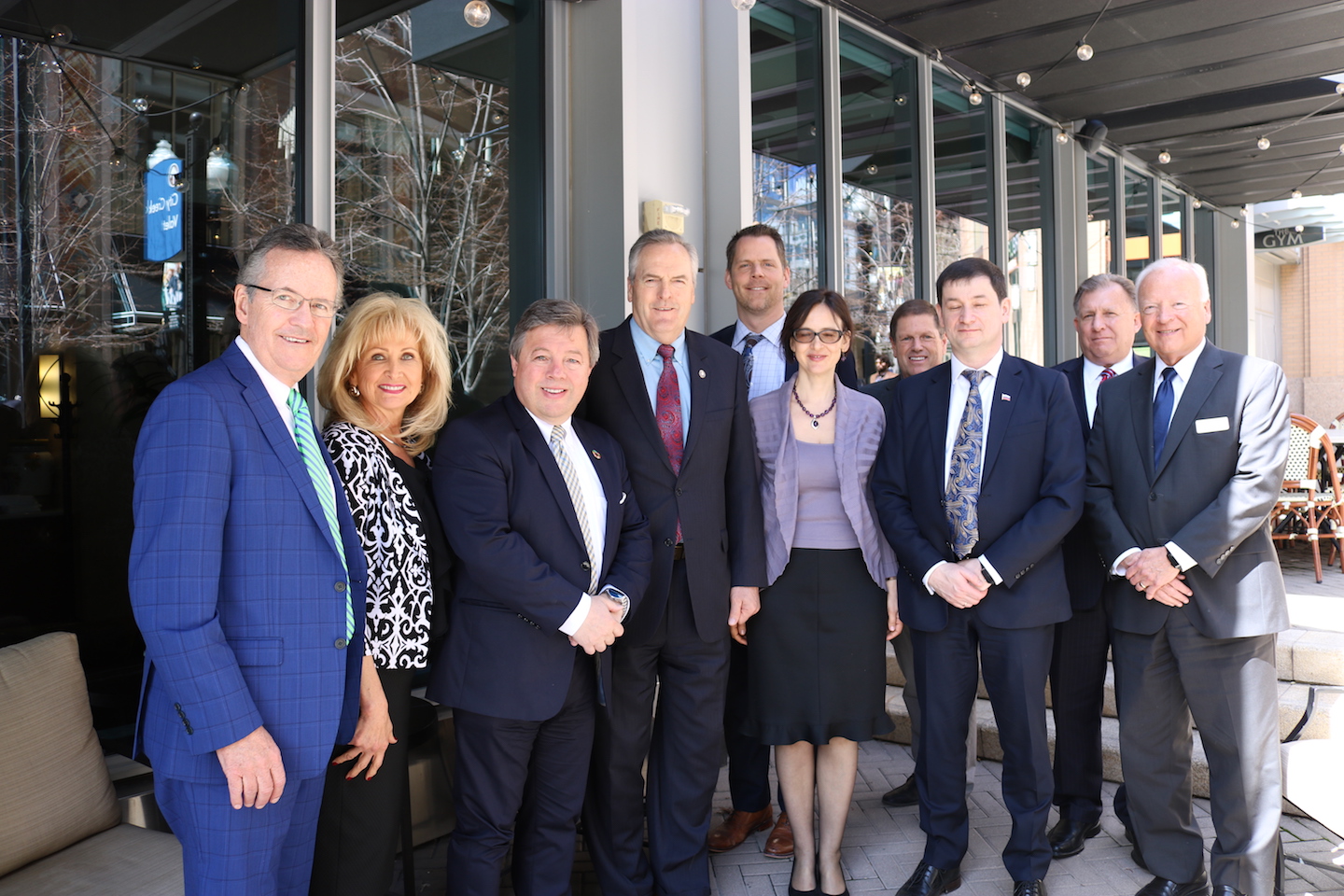 Ambassador Polyanskiy with Utah Legislators and Director of GOED.
Ambassador Polyanskiy giving a presentation to UVU students.