Title: "A UN Perspective: The Importance and Power of Civil Society" 
Date: Friday, March 29, 2019
Time: 10:00 AM
Location: LA 114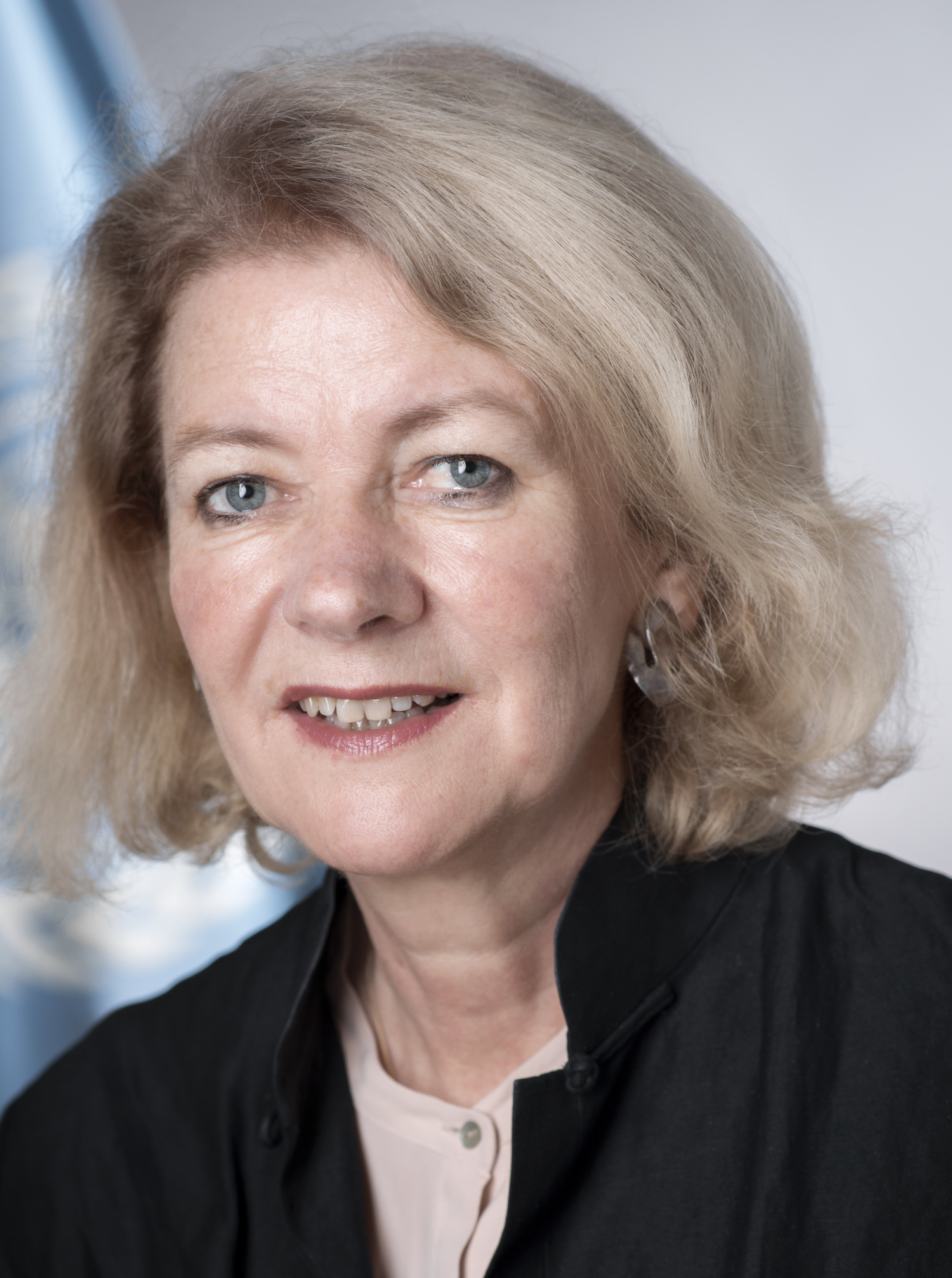 Appointed by United Nations Secretary-General António Guterres, Ms. Alison Smale of the United Kingdom became Under-Secretary-General for Global Communications at the UN on 1 September 2017.
Ms. Smale brings to the post almost 40 years of experience in international journalism in which she has been a reporter, an editor and a senior leader. Before joining the UN, she served most recently (2013 to 2017) as the Chief of Bureau in Berlin for the New York Times.
Ms. Smale served previously as Executive Editor of the International Herald Tribune from 2008 to 2013, becoming the first and only woman to have held that post. She joined that newspaper in 2004 as its Managing Editor.
Prior to that Ms. Smale was the New York Times' Deputy Foreign Editor (2002 to 2004) and Weekend Foreign Editor (1998 to 2002). Earlier in her career she reported for United Press International and the Associated Press as a bureau chief or correspondent in Vienna, Moscow and Bonn.
Ms. Smale, who studied in Bristol, Munich and at Stanford in the United States, holds a Bachelor of Arts in German and politics from Bristol University, and a Master of Arts in journalism from Stanford University. She also has an Honorary Doctorate in Law from Bristol University.
Ms. Smale is fluent in English, French, German and Russian.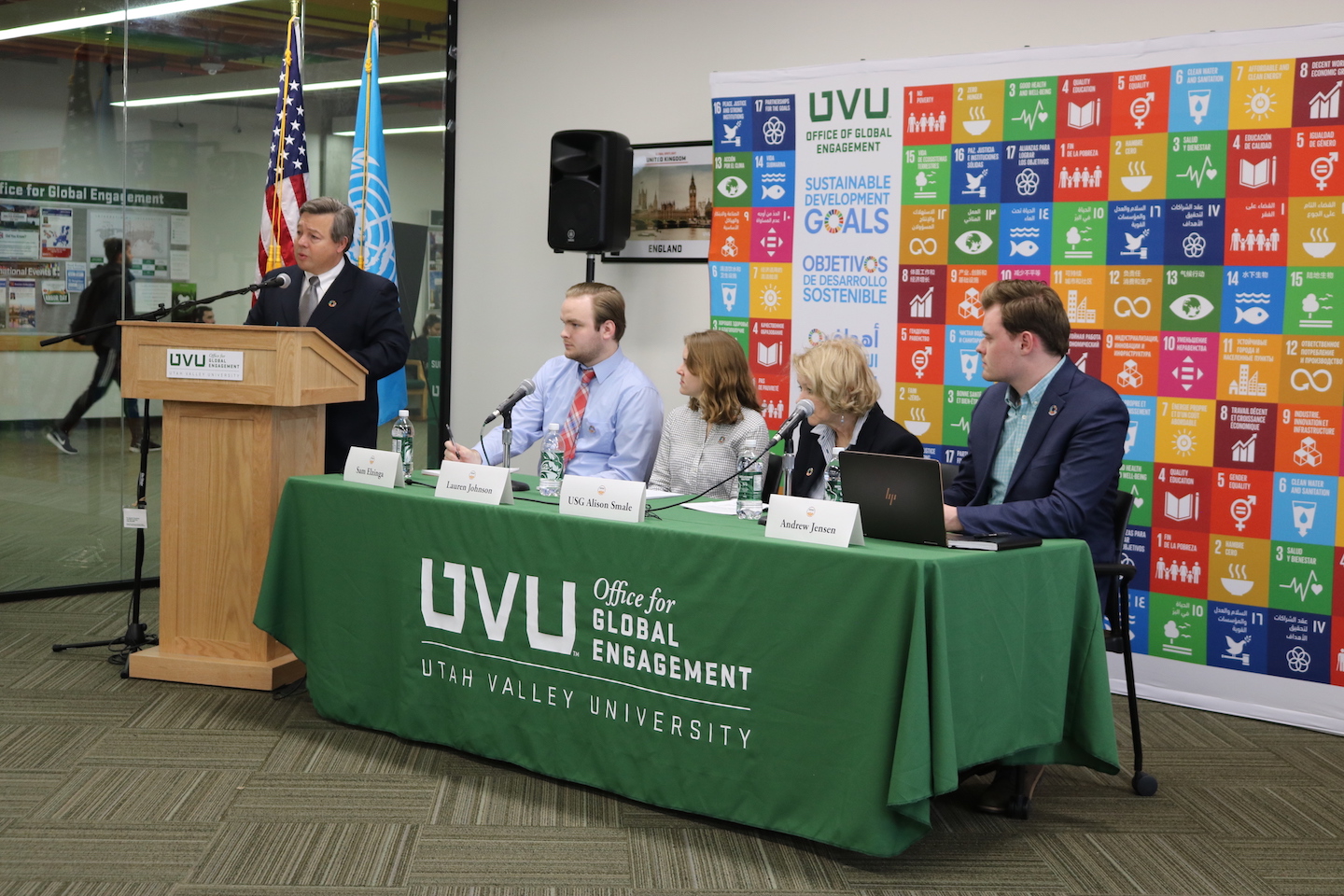 Dr. Baldomero Lago, Chief International Officer from Global Engagement Office, opening the event.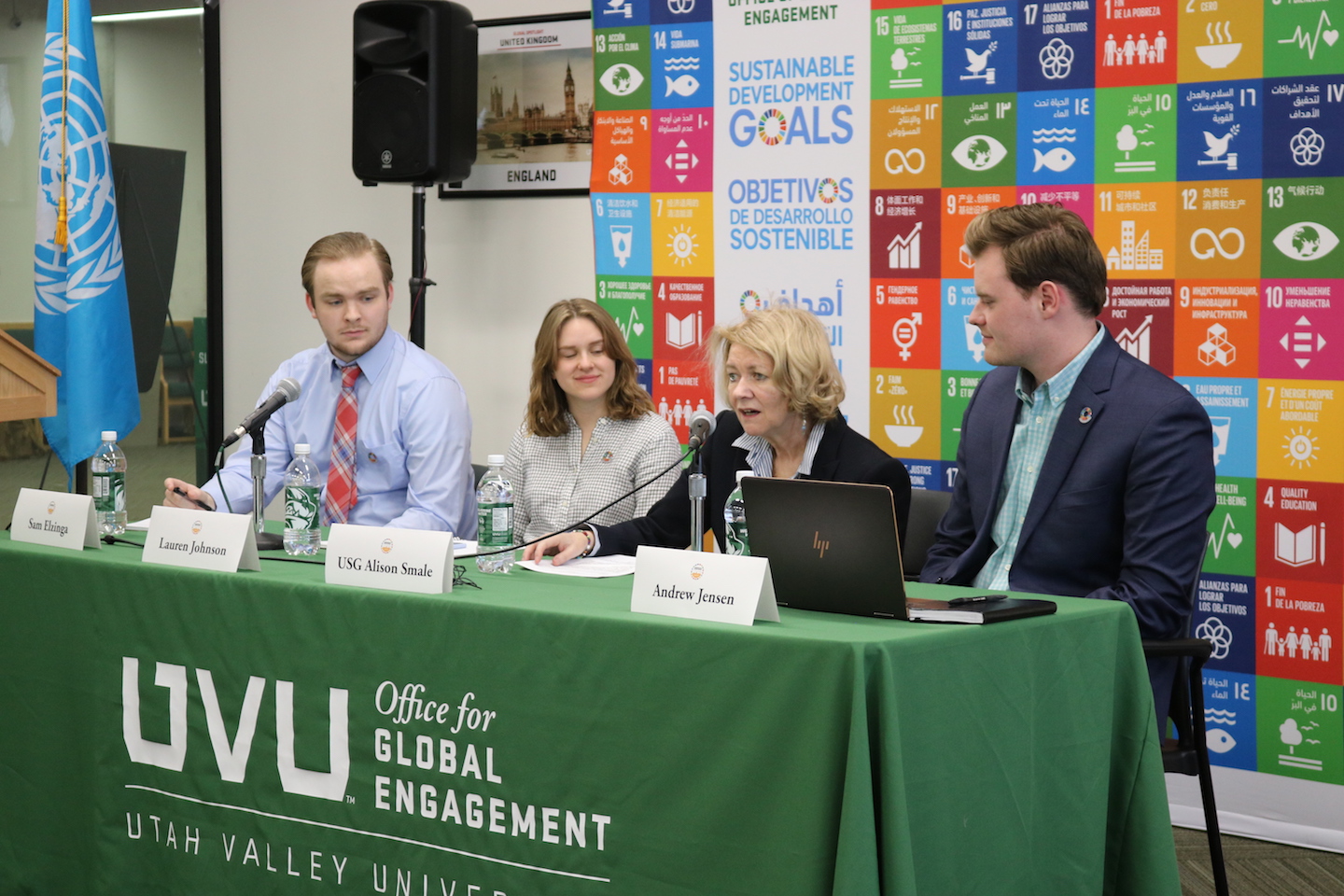 Ms. Alison Smale during the discussion with the students from Foreign Affairs Club.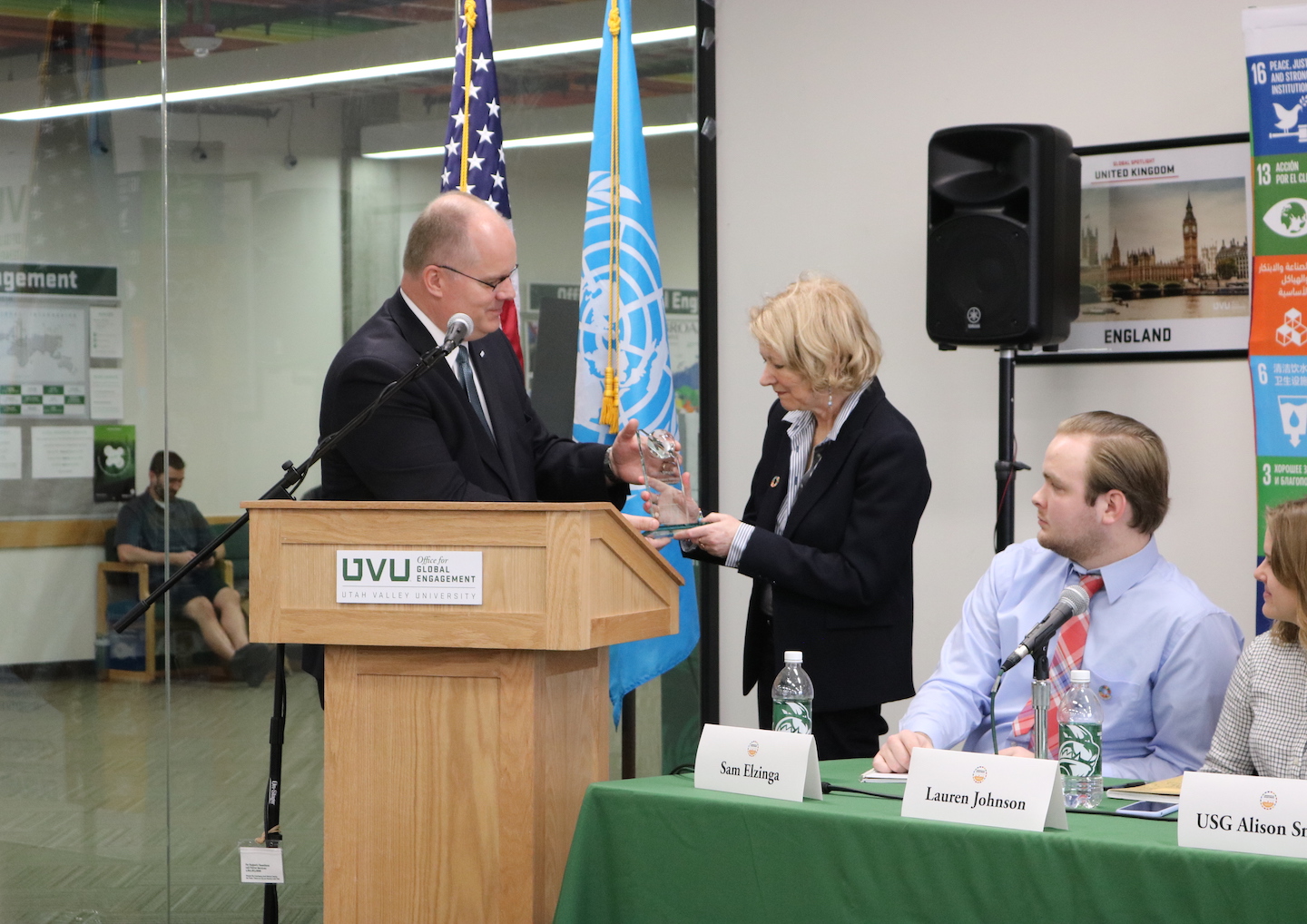 Ms. Alison Smale receiving a Guest Professor Award from Mr. Cameron Martin, Vice President of University Relations.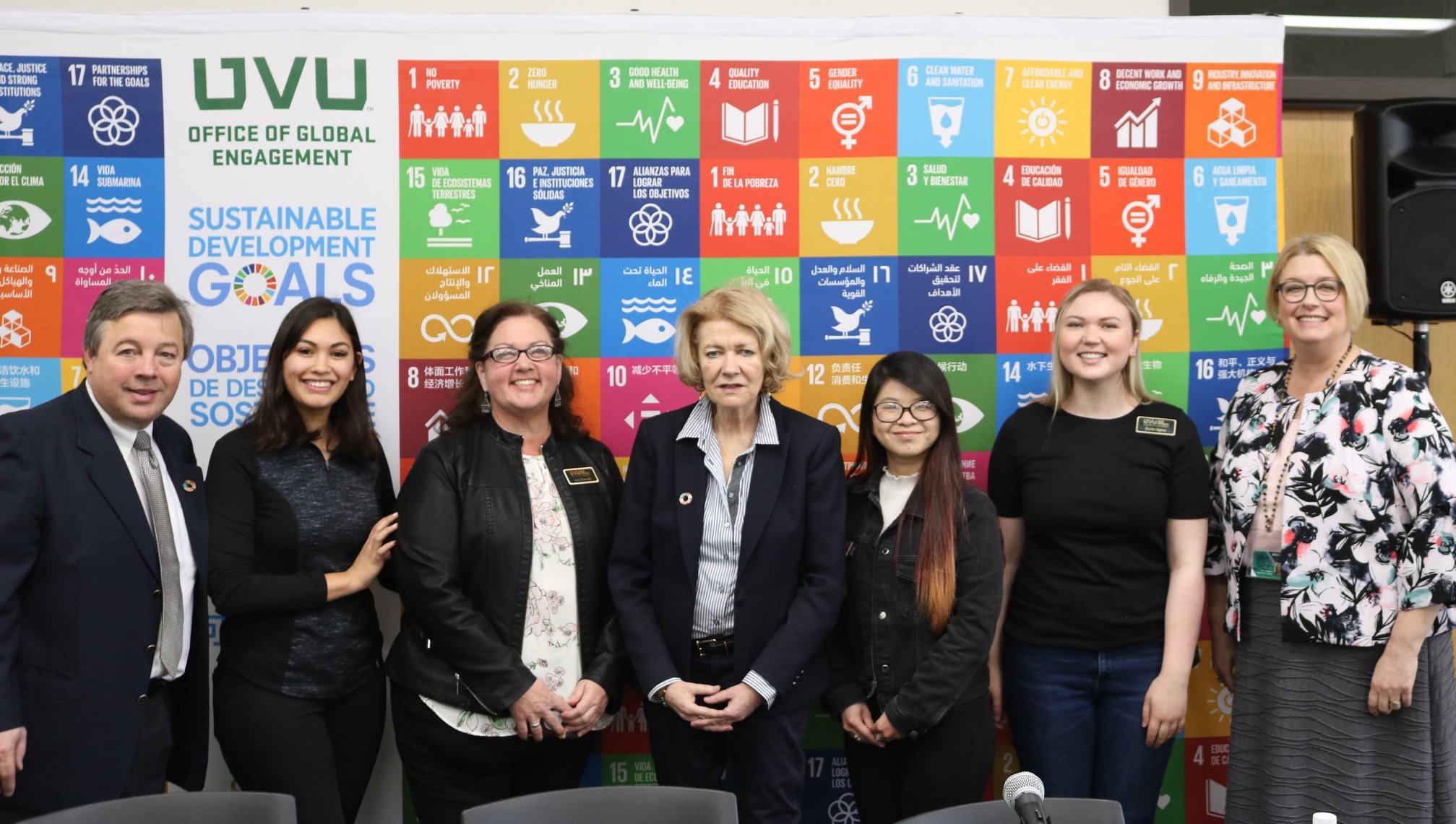 Ms. Smale with the staffs from Office for Global Engagement.