UVU delegation at the 62nd session of the Commission on the Status of Women
Utah Valley University is sending a delegation to the United Nations in New York City to participate at the Commission on the Status of Women in March 2018.
This page will contain details about the delegation and the events we will be participating in.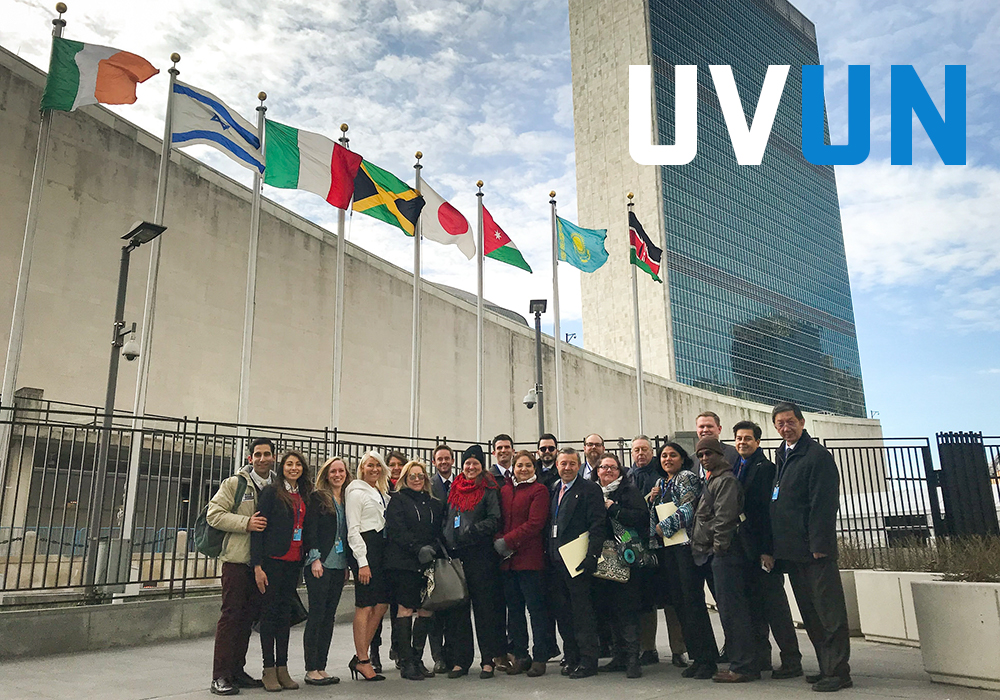 UVU Delegation to CSW62 outside the United Nations Headquaters in New York City
 The delegation from Utah Valley University, which included students, faculty and staff from across campus, were able to participate in two events organized by students and their mentors. These were a side event and a parallel event. During these events students spoke about their experiences abroad and the connection to women in the week they did.
Here are links to the statements ready by the delegation
Statement by Dr Baldomero Lago | Statement by Dr. Rusty Butler | Statement by UIMF | Delegation List | Media