All students in the UVU Honors Program will need Honors Contracts in several upper-division courses (almost never in lower-division courses) to earn a baccalaureate degree with Honors. In consultation with the student, faculty design appropriate measures to ensure the student performs at an identifiably high standard. This may take the form of challenging a student with more work; but it may also ask the student to take more qualitatively substantive or advanced approaches to course content and assignments.
An Honors Contract should ensure students engage required and/or supplementary course materials at a high level.
 Contracts are due September 14, 2020.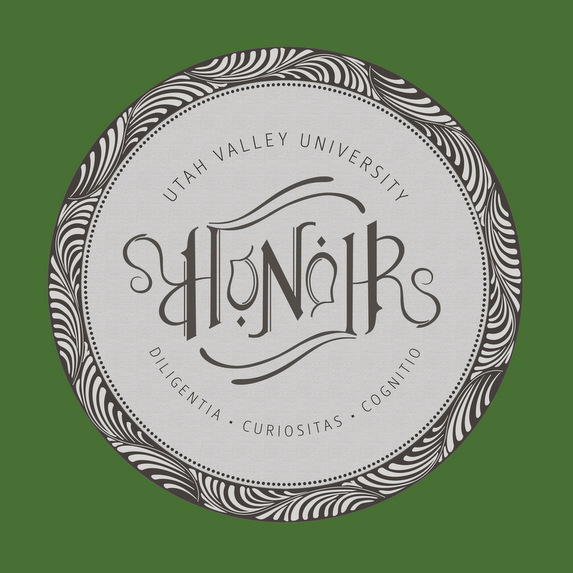 Contract FAQ
Here we have compiled a number of frequently asked questions students often ask about the Honors Program's contract forms.
Coming Soon
Honors Contract Guidelines

Procedures:
Meet in the first three weeks of the term to collaboratively design appropriate activities to ensure the student performs at an identifiably high standard.
Choose about two enhancements (depending on the scope, one is permissible).
The student will initiate a DocuSign form linked on this website and list enhancements
Faculty approve the Contract after receiving an email from DocuSign
Faculty will receive another email from DocuSign at the end of term to certify successful completion (completed activities and a grade of at least B-)
Students or faculty with questions about Honors Contracts should contact the Honors Program Director. The lists below are only suggestions.

Traditional Enhancements:
Faculty whose courses are already extremely rigorous might consider choosing 2-3 major concepts, projects, assessments, or other course aspects at which the student should excel (such as earning at least 90%).
Require some advanced supplemental reading, especially of primary sources
Assign opportunities for writing, assessed at a higher standard
Ask the student to exhibit enhanced skill demonstration, critical thinking, analysis, and/or interpretation
Assign the student to investigate an area of the discipline not covered in depth in the regular course, either through a literature review, an annotated bibliography, or a conventional research paper
Engage the student in demonstrating synthesis of different perspectives or points of view, either orally or in writing.
Ask the student to apply the information/expertise learned in the course in an advanced, creative, or entrepreneurial way

Engaged Learning Enhancements:
Ask the student to generate community-based experiences for themselves or the class: field trips, interviews, or cultural events related to the course
Have the student locate and design appropriate service-learning activities (outreach, support an organization with volunteer time or research, engage in client contact)
Offer opportunities for Honors student leadership in the classroom: leading study groups or class discussion, or creating success guides
Engage the student in preparing a literature review or textbook review that might help faculty update course content
Design ways for the student to assist faculty in preparation and delivery of instructional material (locating video clips, creating graphics, case studies)
Involve the student in data collection for faculty research related to the course content
Require use of resources or consultants from beyond the campus (such as other university libraries, archives, research sites, interviews or interactions with business or industry personnel) 
Engage the student in a department project, club, or other endeavor that deepens their understanding of the discipline (preparing targeted videos for recruiting, brochures, newsletters, website updates)
Have students assist with grant applications (supporting documentation, proposal drafts, data collection)
Assign creative products related to the course