We provide assessment and treatment for a variety of mental health concerns such as anxiety, depression, eating disorders, trauma, grief, substance abuse, and relationship issues. We offer therapy in a number of formats including: individual therapy, group therapy, and couple's therapy.
Please access our new digital portal below to schedule an initial appointment.
Detailed Office Hours
UVU Student Health Services General Office Hours:
Monday, Wednesday & Thursday 8-7, Tuesday 8-6 & Friday 8-5 
Medical Services Hours:
Monday, Wednesday & Thursday 9-7, Tuesday & Friday 9-4
Psychiatric Services Hours:
Wednesday 9-6, Thursday 9-3
Mental Health Services Hours:
Monday-Friday 8-5 
Learning Disability Assessment Services Hours:
Monday-Friday 8-5 
Crisis Services Hours:
Monday-Thursday 8-6, Friday 8-5
After Hours crisis:
Call 1-800-273-TALK (8255)


How to Make an Appointment
Please be aware that our procedures for scheduling initial therapy appointments has changed. If you are a new client, please use the button below to access our NEW digital portal and make your first appointment.
If you are a returning client, please call us at 801-863-8876 to discuss scheduling with our receptionists.
Due to the high demand for our therapy services, you will need to be enrolled in 9+ credit hours to receive individual therapy. Proof of current enrollment is required. If you are enrolled in 8 credit hours or less we encourage you to come to one of our FREE therapy groups on the day and time that is most convenient for you. See the Group Therapy section below for more information about our group program. If you are new to our groups, you can also use the NEW digital portal below to begin this process.
Be aware that mental health services are available only to currently enrolled UVU students. We do not provide services to students who are under 18 years old.
Cost of Services 
Individual Therapy: $10/session (Must be enrolled at least 9 credit hrs)
Couple's Therapy: $10/session (Must be enrolled at least 9 credit hrs)
Group Therapy: Free (Must be enrolled at least 1 credit hr)
Please note: If you are in a suicidal crisis, emergency services are available to all UVU students. If you are in need of assistance for a crisis, please come into our office for walk-in hours available from 8am - 5pm Monday-Friday. 
Forms
You may view copies of some of our commonly used forms by clicking on the links below. Please be aware that the Informed Consent form is included in the documentation that is completed when scheduling an initial appointment through our new digital portal (see above).
Practicum/Externship Application
Individual Therapy 
Many students face academic, family, or psychological struggles for which they seek individual therapy. Mental Health Services provides short-term therapy to current-term registered UVU students. Mental Health Services may provide a maximum of 24 sessions to students over the course of their time at UVU.
In order to qualify for individual therapy services, you must be enrolled for a minimum of 9 credit hours during fall and/or spring semesters (6 credit hours during the summer).
You will work with your therapist throughout the first session to determine the most appropriate course of treatment for your particular challenges. The therapist may provide you with a referral to a community therapist if longer-term care is needed.
Many of our therapists are licensed professionals. We also often have therapists-in-training who work under the supervision of a licensed therapist. All of our trainees receive regular supervision to ensure that you are getting the best care possible.
Sometimes, due to our high demand for services, we often have a wait-time for individual therapy. If this is the case for you, then consider joining one of our free therapy groups.
Please be aware that Student Health Services does not provide psychological services for court-mandated therapy.
Who qualifies for individual therapy?
In order to qualify for individual therapy, you must be enrolled at UVU for a minimum of 9 credit hours (6 credit hours during the summer).
If you are enrolled for less than 9 credit hours, you cannot attend individual therapy, but we invite you to take advantage of group therapy. We also have emergency availability for those in a suicidal crisis; this service is available to all UVU students M-F 8am-5pm.
What should I expect during my first therapy session?
During the first appointment, your therapist will be asking questions in order to gain information about why you are seeking therapy, and to gather information about your history. Sometimes it can feel a little overwhelming to try to put everything that you have been experiencing into words. You should take your own pace when it comes to sharing in the first session.
How long will each therapy session last?
You can expect for each session to last approximately 45-50 minutes.
What should I bring to my therapy sessions?
You might find it helpful to jot down notes of things that you would like to discuss in your session throughout the week. Your therapist might also ask you to do specific assignments that will help you with your particular problems.
Where will I be meeting with my therapist?
All of our therapist's offices are located in SC-221.
What if the 'Wait List' is full?
At many times throughout the year, students' demands for individual therapy far exceeds our capacity. In an effort to utilize our limited resources as efficiently as possible, we often have to utilize a 'wait list'. Being on the wait list means that you are in line to be assiged to work with an individual therapist. The amount of time any individual remains on the wait list before being contacted to schedule an initial appointment varies with the availability of our staff. Unfortunately, this sometimes results in a lengthy wait before therapy can begin. Further, once the wait list is full, students are left with limited options for treatment.
The good news is that we typically have immediate openings available in group therapy! There are many benefits to being in a group. Groups are a great place to get feedback from others, try out new behaviors, learn and practice assertiveness, and gain support. Research has demonstrated that group therapy is as effective as individual therapy in helping someone achieve his or her personal therapy goals. See the group therapy section of our website below, or contact our Group Coordinator, Dr. Bill Todd, at 801-863-5774 or William.Todd@uvu.edu for more information about group therapy.
Couples Therapy 
Many times couples in a dating, pre-marital, or marital relationship need help resolving a glitch in their relationship. One of the services offered by Mental Health Services is couples counseling. Several of the professional staff have specialized training in couples therapy.
Below is a list of symptoms to help you and your partner assess whether your relationship could use professional help:
Lack of trust between partners
One or both partners feel they are being verbally or emotionally abused
Physical Abuse
A feeling of being controlled by your partner
A feeling you are not being understood and/or appreciated by your partner
Physically and/or emotionally withdrawing from your partner
A feeling of not being listened to by your partner
Lack of common values between partners
Easily provoked to irritation and anger by your partner
Mixed feelings of love/dislike of your partner
Of course there is no guarantee that couples counseling is the answer, but the Mental Health Services therapists are ready and willing to help you and your partner with these issues so you can move towards having a more satisfying relationship. If you wish to schedule an appointment for couples counseling, please access our NEW digital portal.
Self Help Resources
Marriage Counseling Blog - Everything you need to know about marriage counseling, helping couples come together and communicate better so we all have healthier families.
If your trying to decide whether group is right for you, watch this brief video that provides a general introduction to group therapy. After you're done, you can read this page for more specific information about our FREE therapy groups.
Groups are available to all currently enrolled UVU students. Below is our group schedule for Fall 2019. From the list, choose the one group that works best with your schedule. Click on the day or time of that group for a description of what you can expect in group therapy. You may also want to review the Group Guidelines (which will be included in the paperwork you will fill out prior to your first group session). If the schedule indicates that a particular group is 'CLOSED,' then that group is not accepting any more new members this semester. Please see the bulleted list of topics below if there are no open groups that fit with your schedule, to see how you can request a new group be started.
For more information about our groups, contact our Group Coordinator, Dr. Bill Todd, at 801-863-5774 or William.Todd@uvu.edu.
Group Paperwork
Groups for Fall 2019
IMPORTANT: Please be aware that our procedures for group therapy services have changed. All new group members must utilize our NEW digital portal to begin the group therapy process. Through the portal, you can complete the necessary paperwork, and arrange for an initial group orientation meeting with one of our staff. This orientation meeting is to provide you with additional information about group and allow you the opportunity to ask any questions you may have about group, so that a more informed decision can be made to ensure you are getting the right treatment for your particular needs.
 **PLEASE NOTE: If you are interested in signing up for group this semester, all groups for the Fall 2019 semester are now closed to new members. However, if you would like to join a group in the Spring, we will begin posting the schedule for Spring 2020 groups on  November 25, 2019, and we will be doing group orientation meetings  throughout the semester and during the semester break for the Spring term. Please wait until the new groups are posted before going through our digital portal.
Friday
No Groups on Fridays During Fall 2019
If you're like most people, you may have some initial apprehension about going to a therapy group. Concerns about what to expect from group are common. The information below is designed to help you better understand what to expect from group.
If my schedule conflicts with the open groups listed, can I request a new group be started?
At Mental Health Services, we have made every effort to schedule our groups during the days and times that we have seen through our experience are most popular for most students. However, we also realize that there are many students whose schedules vary from these specific days and times. In an effort to try and conform our group days and times to as many students' schedules as possible, we have created a system that will allow us to create groups around your schedule.
In order to provide us with your availability, please go through our online digital portal (that is, click on one of the "Make An Initial Appointment" buttons on our website. Select Group Therapy as the treatment option. If there is a group that fits your schedule, select this group and continue on with the paperwork. If there is not a group that fits your schedule, choose the "None of these times work for me" option, then select the "Yes, add me to the group wait list" option.  On the next page, enter your availability, and complete the rest of the paperwork as instructed. When your information is received, you wil be added to our group wait list and, when we have enough students with the same availability, we will start a new group during that day and time and inform you about the start of the new group. It is our hope that this will reduce your wait time for our services as much as possible. If you have additional questions about any of our groups or workshops, please contact our Group Coordinator, Dr. Bill Todd, at 801-863-5774 or William.Todd@uvu.edu.
How many credit  hours do I need to be taking to be eligible for group?
The eligibility criteria for group therapy is different than the eligibility criteria for individual therapy. To be eligible for individual therapy, you must be enrolled for a minimum of 9 credit hours (6 credit hours during the summer) at the time of starting the therapy process. To be eligible for group, however, you only need to be enrolled for 1 credit hour at the time of starting the therapy process. Unlike the criteria for individual therapy, this 1 credit hour requirement for group does not change throughout the academic year.
What are the differences between groups and workshops?
Currently, Mental Health Services offers two types of therapy groups: General Therapy Groups, and more theme-oriented groups. All of these groups are therapeutic in nature, with some targeting specific concerns (e.g.,  1st-Year Students; Women's issues; Men's issues; etc.), while others are more diverse.
In addition to our therapy groups, MHS also offers workshops that involve learning and practicing skills. These workshops are offered through our Preventive Outreach Program. Therapy groups usually have between 6 and 10 members who meet once a week for approximately 90 minutes. Each group member plays an important role in the ongoing therapeutic process, and topics can vary from week-to-week depending upon the concerns of the group members. Workshops, on the other hand, are typically 1 hour long, and may have different people attending each week. They are led by the presenters (rather than by the participants), and are also much more structured compared to therapy groups. The focus of each workshop is on a predetermined topic, and the specific goals include the acquisition of relevant knowledge and the development of effective skills.
Workshops and groups also have different expectations with regard to confidentiality. In a therapy group, your right to confidentiality from the group's co-facilitators is guaranteed by law. This is intended to protect the safety of the group environment, and allow each group member to talk about difficult or sensitive topics more openly. A workshop, however, does not have the same guarantees with confidentiality. Because the workshops presented through Mental Health Services are "public" and open to any/all students and/or staff, we cannot guarantee your confidentiality. We, therefore, encourage you to exercise your own best judgment about how much you choose to share during any of our workshops.
We recommend attending only one therapy group at a time. However, you may attend as many of the workshops as you like.
Below is a list with descriptions of groups that we currently offer. Please note that the scheduling of groups and workshops may vary from semester to semester.
GENERAL THERAPY GROUPS These sessions help students gain personal insight, improve communication skills, and explore relationships. Groups are open to all currently-enrolled students and address a wide array of problems, issues, and areas of concern. While the groups are facilitated by therapists, the agenda is largely student led.
WOMEN'S THERAPY GROUPS These sessions are very similar to general process groups, but offer a female-only environment and particular focus on women's issues.
MEN'S THERAPY GROUP These sessions are very similar to general process groups, but offer a male-only environment and particular focus on men's issues.
1ST-YEAR STUDENTS' GROUP These sessions are very similar to the general therapy groups, though participation is limited to those students who are in their first year at the university.
If you have additional questions about any of our groups, please contact our Group Coordinator, Dr. Bill Todd, at 801-863-5774 or William.Todd@uvu.edu.
What are the costs of group therapy or workshops?
All of our therapy groups and workshops are FREE to current UVU students.
Who leads the therapy groups?
One or two therapists will be present at each therapy group to help facilitate interaction, discussion, and attention to the processes that unfolds during group. The group leaders are there to help maintain an environment of safety and a focus on growth.
Who is a good candidate for group therapy?
Many different types of people benefit from group therapy. Anxiety, depression, and relationship issues are some of the most common reasons that people come to our groups. Some may seek out group for help during a time of transition, such as a recent move to the state, or a recent loss, such as divorce or death of a loved one.
In group you may:
Gain Support
Share experiences and struggles
Receive advice and feedback
Learn about yourself and others
Try new behaviors
Develop more satisfying ways of relating to others
Many other possibilities
Who is NOT a good candidate for group therapy?
Certain individuals may not be appropriate for group. For instance, if you are experiencing current suicidal thoughts, you are likely in need of a higher level of care and should either: come to Student Health Services to be evaluated for an emergency appointment, dial 911, or call the national suicide hotline at 1-800-273-TALK.
What is expected of me in group?
Many students are nervous about attending their first group session. Initially, members may be quiet and hesitant as they try to figure out what feels okay to talk about. All group members are encouraged to take their own pace in opening up, as feelings of trust and safety develop. As members become more comfortable with the group, they often open up more and show more of themselves. This provides students with the opportunity to receive direct feedback about how they come across to others and to feel more connected to others in the group. It may also be helpful to read the general description of group therapy.
What do people talk about in group?
It is common when a new group member joins a group for each member of the group to introduce themselves and state what their goals are for being there. This provides each group member the opportunity to help others work towards their goals, while also receiving help with their own goals.
Some common goals include loneliness and making friends, anxiety, depression, assertiveness, trauma, and a wide variety of relationship concerns.
Can I bring someone with me?
Because many people feel nervous about attending group for the first time, students sometimes want to bring a friend or family member along with them to group. We ask that you do not do this for several reasons.
First, group is not as beneficial when you are attending with someone that you already know. (For example, you might be less likely to give that person hard feedback if they are your friend. Or, you might hold back in sharing personal things in group when someone you know is present). Secondly, due to the confidential nature of the group, we do not allow people to come to the group just to observe or support someone. We want everyone in the group to have their own personal goals to work towards while in group.
Can I attend multiple groups?
We ask that you do not attend more than one therapy group. It is important to have just one group that you connect with and share personal information with as the semester progresses.
Can I go to a group as part of a class assignment?
Sometimes professors ask that students observe a group as part of a class assignment. Please be advised that we do NOT allow students to attend any of our therapy groups to fulfill a class requirement. This policy is in place to protect the safety and confidentiality of the group environment. However, you may attend our workshops; these workshops are presented through our Preventive Outreach Program, are more informational in nature, and do not have the same confidentiality requirements as therapy groups.
Can I attend one session to see if it's a good fit for me?
Sometimes students want to 'sample' different groups in an effort to find one that is a good fit for them. While it does make sense to try to find a service that will be a good fit for your needs, for reasons of confidentiality and maintaining a safe, productive group environment, we ask that you do NOT attend a group unless you intend to attend that group a minimum of 5 consecutive sessions. By doing this, you can get a feel for the group environment, ask any questions you may have about the group itself, and make a more informed decision about whether that group will be helpful to you. In addition, if you want more information about any of our groups without having to actually attend a group, please feel free to contact our Group Coordinator, Dr. Bill Todd (801-863-5774 or William.Todd@uvu.edu) with any questions or concerns you may have.
The purpose of group therapy is to promote growth and healing for every group member. In order to optimize group's therapeutic effectiveness, it is important that every group member abide by certain guidelines. These have been established to ensure a safe, respectful group environment, which is essential to the development of trust and cohesion among group members. These Group Guidelines are also included in the initial paperwork that all group members complete prior to their first group session.
Resources/Self Help 
Below is a selection of resources to help you with day-to-day stresses and difficult periods in your life. Please note, this information is not meant to replace a face-to-face consultation with a trained counselor, nor do any of these resources provide any type of online counseling. If you wish to schedule an initial appointment with a mental health therapist at Student Health Services, please use our NEW digital portal (see above).
Also, if you are facing issues related to food insecurity, housing insecurity, health issues, and/or safety issues, you can go to UVU's Coordinated Access to Resources and Education (CARE) webpage (https://www.uvu.edu/studentcare/), which provides information about numerous resources available to UVU students.
In selecting any of the links listed in this section you will be leaving Utah Valley University's website. Because rapid, unexpected changes can occur with other websites at any time, neither Utah Valley University or Student Health Services endorse these sites, nor are we able to guarantee that the information provided is accurate or timely.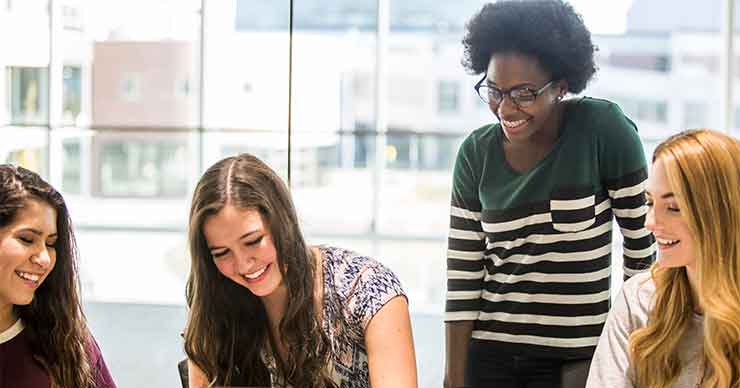 If you are thinking about harming yourself or attempting suicide, tell someone who can help right away:
Call a trusted friend or family member for support.
Call Wasatch's Recovery Outreach Center at 801-373-7393 for a free assessment (this is a 24-hour crisis line).
Call the toll-free, 24-hour hotline of the National Suicide Prevention Lifeline at 1-800-273-TALK (1-800-273-8255) to be connected to a trained counselor at a suicide crisis center nearest you.
Text "START" to 741741 to connect with a counselor at Crisis Text Line.
Call 911 for emergency services.
Go to the nearest hospital emergency room.
The State of Utah provides self-assessment tools in order to help determine if you may need to reach out to a doctor or mental health professional for an evaluation. The screenings are educational, not diagnostic. Take a screening
Abusive Situations, Drugs or Alcohol Abuse, Any Addictions
Depression & Suicide Prevention
Recommended Reading
Brene Brown "Daring Greatly." This book highlights positives that can come with being more emotionally open and vulnerable. Especially helpful for those who struggle with perfectionism.

Edmund Bourne, Ph.D. "The Anxiety and Phobia Workbook, 6th ed."

David Burns

"Feeling Good"

"The Feeling Good Handbook"

"When Panic Attacks"

Steven C. Hayes "Get Out of Your Mind and Into Your Life". Basic mindfulness stress-reduction exercises and ways to manage depression and anxiety

Susan Jeffers "Feel the Fear and Do it Anyway"

Fred Luskin and Kenneth R. Pelletier "Stress Free for Good." Quick read with 10 helpful skills for stress management and happiness.
Distress Tolerance and Emotion Regulation
Matthew McKay, Jeffrey Wood, and Jeffrey Brantley "The Dialectical Behavior Therapy Skills Workbook"
Eating Disorders/Body Image Concerns
Jenni Schaefer "goodbye ed, hello me"

Jenni Schaefer with Tom Rutledge "Life Without Ed"

Michele Siegel, Judith Brisman, and Margot Weinshel "Surviving an Eating Disorder". This is a resource for family and friends of someone with an eating disorder.
Lundy Bancroft "Why Does He Do That?: Inside the Minds of Angry and Controlling Men"
OCD/Obsessive Compulsive Behavior
Jeffrey M. Schwartz "Brain Lock"
Relationship Difficulties
Sue Johnson "Hold Me Tight: Seven Conversations for a Lifetime of Love"

John M. Gottman "The Seven Principles for Making Marriage Work"

A

mir Levine and Rachel Heller "Attached: The New Science of Adult Attachment and How it Can Help you Find-and Keep-Love"

Janis Abrahms Spring, Ph.D. "How Can I Forgive You?" This is focuses on forgiveness following infidelity, though lays out a model of forgiveness that can be applied to all interpersonal relationships.
David Burns "Ten Days to Self-Esteem". This is a workbook that has step by step exercises that are very helpful.

Matthew McKay and Patrick Fanning "Self ESTEEM: The ultimate program for self-help"
Kristen Neff "Self-Compassion: The Proven Power of Being Kind to Yourself". This is a wonderful introduction to self-compassion, along with increasingly advanced exercises in order to put this to use in your life
Practicum/Externship Program
The Practicum Student Internship Program and Externship Program offered at UVU is appropriate for applicants who are students of graduate psychology and counseling programs. Applicants should be in programs capable of preparing them for eventual licensure as a Psychologist or Clinical Mental Health Counselor and must be cleared by their programs to apply for practicum or externship.
For more information about Student Health Services, please visit our website at www.uvu.edu/studenthealth.
Our practicum/externship program provides graduate students with the opportunity to provide direct therapy services to a diverse college student population while under the supervision of a licensed professional. Our goal is to provide practicum students and externs the opportunity for increased development of their knowledge, skills, values, and aptitudes in the practice of professional psychology while providing quality counseling services to students of UVU.
Practicum students and externs will provide direct and indirect services to UVU students; receive supervision; attend meetings, trainings, and conferences; and complete projects aimed at honing clinical skills as needed.
It is required of practicum students and externs to attend the 2-hour weekly staff meeting held on Tuesdays from 9-11 am. These meetings provide opportunities to consult on cases, enhance knowledge through didactic information, and keep abreast of pertinent information regarding the operations of Student Health Services.
Weekly supervision is provided to practicum students by our doctoral interns who are under the direct supervision of a licensed clinician. Externs will receive supervision from a doctoral intern and/or a licensed clinician. Additional supervision is available to both practicum students and externs at our weekly staff meetings where several licensed clinicians of varying backgrounds provide feedback to staffed cases. It is expected that each practicum student and extern will come prepared to discuss a case every week. Additionally, at least one formal case presentation is required by each practicum student and extern for each semester or block worked at Student Health Services.
It is required that all sessions be video recorded. In order to protect confidentiality, these recordings are encrypted onto flashdrives provided by Student Health Services. It is not permissible at any time for practicum students or externs to take video recordings outside of Student Health Services. If this creates a problem with an applicant's program, it is the applicant's responsibility to identify an alternative that satisfies the needs of their educational program and those of Student Health Services.
Scheduling/Length of Placement
The hours available for the practicum student program and the extern program vary from semester to semester according to demand, office space, and funding. It is important to note that hours cannot be guaranteed; however, we have been able to make various arrangements with our practicum students and externs in the past and will continue to do our best to meet those needs in the future.
It is anticipated during the Fall, Spring, and Summer semesters that appointment hours will be available between the hours of 8-5 Mondays-Thursdays and 8-4 Fridays.
The length of time that a practicum student internship or externship lasts is negotiable depending on the needs of the applicant and of Student Health Services. We request that applicants identify the amount of time they would like to commit to the center when they are filling out the application.
Continuation of a practicum student internship or externship will be assessed on a semester-by-semester basis based on performance and available resources. Student Health Services maintains the right to terminate a practicum student internship or externship at any time.
If you are interested in applying, please send an email to Laura.Heaphy@uvu.edu and include:
The completed application form
Your resume
If an applicant is approved for a practicum internship or an externship, they are required to provide documentation that they are currently enrolled in a qualifying graduate program and are covered by liability insurance. Also, please be advised that any approved applicants will be expected to abide by the procedures laid out in the practicum/extern training manual and the UVU Code of Conduct.
What is POP?
Utah Valley University's Mental Health Services (MHS) is committed to doing all it can to improve the mental health and wellness of those within its reach. In order to accomplish that goal in the most efficient and effective manner, MHS disseminates mental health information through outreach initiatives. The information and skills provided by presentations and workshops aims to promote healthy living. They teach skills that can assist in managing common concerns before they escalate.
Currently, wait times for individual therapy services are less than ideal; for this reason, POP presentations and workshops accommodate larger groups and are led by mental health professionals.
Presentations:
Faculty and staff at UVU can request presentations for classroom or staff audiences. We need your participation for POP to be effective. The presentations will cover topics that are valuable to our student population. Presentation topics cover common concerns such as:
Time Management: How to plan your time and tasks effectively.
Self-care for Helping Professions: How to help others without depleting yourself.
Study Skills: Learn effective study and test taking skills.
Stress Management: College can be stressful! Learn coping tools for managing daily stressors.
Relationships: Learn healthy tools for communicating and connecting with others.
Emotions: We all have them! Learn about how to engage with emotions in healthy ways.
Depression and Anxiety: How to recognize symptoms, myths of depression and anxiety, and helpful interventions.
Science of Happiness: Learn how to cultivate happiness in your own life.
Distraction Management: ADHD or not, we can all increase our skills to make class and study time more effective.
Human Sexuality: A few basic points for understanding the sexuality of yourself, and others.
Assertive Communication: Learning about different communication styles can have strong benefits for personal and professional relationships.
Mindfulness for College Students: Awareness and acceptance are the first steps to better managing stress and juggling complicated lives.
Schedule a POP Presentation
To schedule a Preventive Outreach Presentation, please click on the link below and fill out the presentation request form. Please provide as much detail as possible so that we can best match you to a presenter. Once the form is submitted, you will be contacted at the email provided to confirm your presentation, or obtain further information.
Please request your presentations as far in advance as you are able. We make every effort to accommodate presentation requests; with more notice we have greater flexibility to accommodate your needs. If for some reason the times or dates you request are not available, we will attempt to find an alternate time to meet your needs.
QUESTIONS
If you have further questions, please send an email to:
Workshops:
Student Health Services provides valuable mental health information through psychoeducational workshops.
 ADHD Workshop; Wednesdays, 12PM, (beginning January 15, 2020)
Presented by C. Ammon Cheney, Psy. D. & UVU Student Health Services
During the Spring 2020 semeester, all ADHD Workshops will be at noon on Wednesdays in rooom LA-116. Open to all UVU students and employees. These psychoeducational workshops are focused on understanding ADHD, and managing distractive symptoms for individuals with or without a diagnosis of ADHD. This series of workshops will provide entry-level information as well as symptom management skills. Intended for audience members either who experience distractive symptoms or who function in a role where understanding distraction is helpful. Attend each workshop, or attend only the session(s) that fit your interest and schedule:
Topic

Date

 

 

 

 

 

 

 

 

 

 

Introduction

January 15, 2020

Inattention

January 22, 2020

More on Inattention

January 29, 2020

Hyperactivity

February 5, 2020

More on Hyperactivity

February 12, 2020

Shaping the Environment

February 19, 2020

Meditation

February 26, 2020

Medication

March 4, 2020

POP Culture / Conclusion

March 25, 2020
*Faculty and Staff: Attendance will be taken for those seeking UVUFit points.
Tuesdays at Twelve; Tuesdays, 12 PM, LA 116 (beginning September 3, 2019)
 Bite-size presentations offering practical tools for improved well-being.
Important Note About Email
Please be aware that therapists are unable to respond to clinical information (such as your current emotional struggles) via email, as email is not confidential. If you have a psychological concern, please make an appointment (801-863-8876).
Additionally, if you are currently in suicidal crisis, please do not contact a therapist via email or phone, but rather come to UVU Student Health Services Walk-In Hours (Available M-F 8am-5:00pm in SC-221) or consider using the following crisis resources: 
Call the toll-free, 24-hour hotline of the National Suicide Prevention Lifeline at 1-800-273-TALK (8255)

 

to be connected to a trained counselor at a suicide crisis center nearest you
Dial

 

9-1-1

 

and ask the police for assistance
Call the

 

UVU Police at

 

801-863-5555
Take yourself to your

 

nearest

 

hospital emergency room
Text "START" to 741741 to connect with a counselor at Crisis Text Line
Call the Trevor Project (LGBTQ friendly) at 1-866-488-7386 or visit their

 

online chat/text
The

 

SafeUT

 

app is available to download for

 

free

 

at either the Apple

 

App Store

 

or

 

Google Play
Please note that email accounts are NOT monitored continuously throughout the day, nor during evening/weekends/holidays.
Loading Directory data....