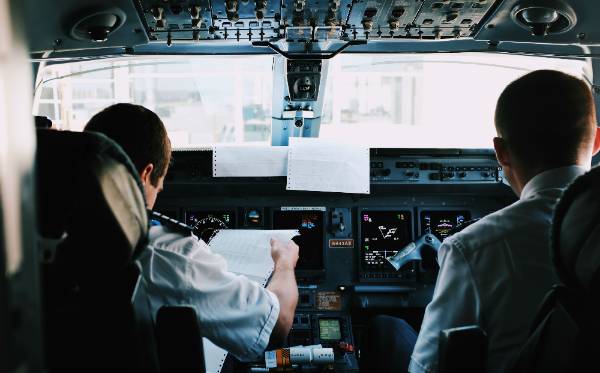 The Bachelor of Science in Professional Pilot at Utah Valley University prepares students for employment with airlines as well as private and corporate operators. FAA flight training is required as part of the curriculum and graduates leave with a minimum Commercial Pilot Certificate, with the option of additional certificates up through Multi-Engine Instructor that can be used as electives.
UVU graduates are employed by U.S. and international airlines, cargo carriers, corporate flight departments, and many others.
Jobs in demand
According to Boeing, over 600,000 new commercial pilots and 96,000 corporate pilots will be needed worldwide over the next 20 years.
Career progression
A Bachelor degree is required by the major airlines and will provide an edge in seeking other professional flying opportunities.
Transfer FAA Certificates
Industry experience, previous college courses, and previously earned FAA pilot certificates & ratings required by our curriculum may be granted credit upon successful evaluation.
Value
Compare UVU's tuition costs to those of competing programs. Both traditional and online students will receive a quality education at a competitive price.
Flexible & Convenient
On-campus or online, our academic curriculum is built with all types of students in mind. Flight training can be completed at our Provo, Utah facility or at any flight school of your choosing.
R-ATP Approved
If your goal is the airlines, our Part 141 training facility is certified by the FAA to get you to that first airline job at 1,000 hours total flight time rather than the usual 1,500.
Program Learning Outcomes
Students will satisfactorily demonstrate knowledge, maneuvers and skills of an instrument rated commercial, multi-engine pilot to FAA standards.  
Students will manage all available equipment, systems and people in normal and emergency operations while mitigating threats and errors.
Students will self-critique their ability to gather available data, identify possible courses of action, evaluate risk inherent in each course of action and make appropriate decisions.
Students will produce professional quality reports and effectively present the information to an audience using appropriate technology.
Students will demonstrate self-directed learning to complete a professional industry certification, training course or an approved internship program.