calendar items
(For a full list of all UVU Staff holidays, see the PACE calendar)
September 12
Collaboration day: staff meeting
September 19
Collaboration day: sub-department meetings
September 21
Talk with Tuminez
October 13-15
UVU STUDENT Fall Break (staff do not get any days off for this holiday/event)
October 17-22
RMAIR 2022 conference in Texas
October 31
IR Halloween potluck lunch at 12:00 pm
November 1-3
Fall 2022 UVU Data Summit
November 24-25
UVU Staff Holiday: Thanksgiving Break
need to know
2022 hr supervisor review

The 2022 Supervisor Review is now open! This process allows you to provide anonymous feedback to your first and second-level supervisors. Please consider your observations of your supervisors over this past year when completing each review. As you access these reviews in the UVU Perform system, please ensure that your supervisors are listed correctly. If they are not or if you have any questions, contact the People and Culture service desk at (801) 863-8207.
For more information about the Supervisor Review, including a recorded video training and other documents on navigating the process, please visit the Performance Processes page and open the expanding menu for the Supervisor Review. We have made some modifications to the process and reporting of feedback, so please review the training and supporting materials to ensure you are informed.
*If you are working remotely, you will need to be logged into the VPN client to access UVU Perform.
information items
UVU Data migration - training

The migration from Box is planned to start in August 2022 and end by December 2022.
If you need to migrate data from Box to OneDrive or SharePoint, please consider attending The Data Migration Virtual Training Session. It will expand knowledge of OneDrive and SharePoint so that the transition from Box will be easier. It will also answer questions about how the migration will work.
If you can't make it to the training session, it will be recorded and published on https://uvu.edu/transformations/data-migration.html.
the UVU Service Desk has moved
The UVU Service Desk has moved from the BA building to the LA building in the first floor hallway. You can still call x8888 or visit their support site online.
Position opening: AVP of IE at RMUHP
Rocky Mountain University of Health Professions is hiring an AVP of Institutional Effectiveness. The job description and application can be found here.
Comprehensive Study of All UVU Staff positions
In the next few weeks, the Gallagher project team will begin selecting staff from various job categories to participate in the study. Participants will be asked general and specific questions regarding their job, which will provide Gallagher insight into the work they do and how they do it.
UVU parking permit renewal
Please take a minute to renew your parking permit for Fall 2022. To renew your permit, go to UVU's Parking Services website and click on 'Obtain a Parking Permit.' This will take you to the Parking Portal where you will need to login and authenticate. Follow the prompts to add or view the vehicle(s) registered to you and confirm your (free) permit purchase.
fall 2022 RMAIR conference
If you're interested in presenting at the conference, check out the Call for Presentation Proposals. The preliminary program can be found on the Preliminary Program page.
To reserve your hotel, check out the Hotel Registration page or call 806-776-7000.
Conference dates are October 17-22, 2022.
COVID-19 Info Resources for Staff
According to the CDC, Utah County is at a low level of COVID transmission. Community levels are determined by tracking hospitalizations, wastewater, and reported testing results. They are provided as a guide for your decisions on prevention steps.
Continued recommendations include:
If you are at

high risk for severe illness

, talk to your healthcare provider about whether you need to wear a mask and take other precautions

Stay

up to date

with COVID-19 vaccines

Get tested

if you have symptoms

COVID-19 vaccination is strongly encouraged but no longer required to attend UVU. Vaccination and boosters protect against severe disease even with BA.5. Vaccinations are available through the Utah County Health Department and traditional providers.

If you are feeling unwell, please avoid coming to campus. We want to keep our campus community healthy.

Free COVID-19 at-home test kits are available at Student Health Services, Human Resources, and Campus Connection. These are distribution-only sites, and there will not be anyone available to answer COVID-related questions. You can find answers on the CDC website or by contacting your healthcare provider.
We no longer track COVID-19 cases on campus or provide vaccination, but vaccines are available through your healthcare provider, a variety of pharmacies, and the Utah County Health Department.
Monkeypox
We are in contact with the Utah County Health Department as a part of the monitoring process. There are few cases in Utah County, and no cases reported at UVU. Monkeypox is a rare disease that is caused by infection with the monkeypox virus, which can be transmitted person-to-person through:
Direct contact with the infectious rash, scabs, or body fluids

Respiratory secretions during prolonged, face-to-face contact, or during intimate physical contact, such as kissing, cuddling, or sex

Touching items (such as clothing or linens) that previously touched the infectious rash or body fluids
Please refer to the emergency management webpagefor more details about monkeypox and UVU's response.
The most helpful action we can take is to avoid others if we are ill. If you are not feeling well, please get tested and avoid contact with others.
repeating events
Dx Half-time
Every Wednesday at 11:45 is the Dx Half-Time meeting.  You can access the meeting in the Dx Community Team (in Microsoft Teams) in the Half-Time channel. This meeting is only 15 minutes long, and everyone in Dx is invited.
board game lunch
On Wednesdays, the conference room will be open from 12:00-1:00 pm for all those who want to play board games on their lunch break.
wolverine sightings
Want to say thanks to someone for a job well done? Send a Wolverine Sighting!
pace wants to hear from you!
Did you know that PACE has an anonymous suggestion box for comments, suggestions, or concerns for the PACE board at https://www.uvu.edu/pace/submit/suggestion.php? If you would like a personal response, please include your name.
Internal audit - ethicspoint
EthicsPoint is a system that provides individuals the ability to anonymously report concerns. Reports can be made online at https://www.uvu.edu/audit/concerns or by phone at 877-228-5401.
Food Service Hours of Operation for Fall 2022
Follow on Instagram:UVUDining           and Facebook:UVUDining Services
| | | | |
| --- | --- | --- | --- |
| Restaurants | M – Th | Friday | Saturday |
| Arby's (SC) | Closed | Closed | Closed |
| Aubergine Kitchen (SC) | 11:00 am–5:00 pm | 11:00 am–5:00 pm | Closed |
| Chick-Fil-A (SC) | 8:00 am–8:00 pm | 8:00 am–5:00 pm | 10:00 am-2:00 pm |
| Costa Vida (SC) | 10:00 am–5:00 pm | 10:00 am–3:00 pm | Closed |
| CupBop (FL) | 10:00 am–6:00 pm | 10:00 am–6:00 pm | Closed |
| Fish Bone (CB) | 10:00 am–5:00 pm | 10:00 am–5:00 pm | Closed |
| Guru's Cafe (CB) | 8:00 am–4:00 pm | 8:00 am–3:00 pm | Closed |
| Jamba Juice (RL) | 7:00 am-7:00 pm | 7:00 am–5:00 pm | Closed |
| Kolache Krave (SC) | 7:00 am-3:00 pm | 7:00 am–3:00 pm | Closed |
| Mom Fulton's Cafe (FL) | 7:00 am–8:00 pm | 7:00 am–5:00 pm | 10:00 am-2:00 pm |
| Panda Express (SC) | 9:30 am–6:00 pm | 9:30 am–6:00 pm | Closed |
| Papa Johns (SC) | 9:30 am–5:00 pm | 9:30 am–3:00 pm | Closed |
| Scoops (SC) | 7:30 am–6:00 pm | 7:30 am–5:00 pm | 9:00 am-1:00 pm |
| Scoops (CB) | 7:30 am–5:00 pm | 7:30 am–4:00 pm | Closed |
| Sodalicious (KB) | 8:00 am-5:00 pm | 8:00 am-5:00 pm | Closed |
| Starbucks (SC) | 7:30 am–6:00 pm | 7:30 am–5:00 pm | 9:00 am-1:00 pm |
| Subway (RL) | 7:00 am-9:00 pm | 9:00 am–5:00 pm | Closed |
| Taco Bell (RL) | 8:00 am–4:00 pm | 8:00 am–3:00 pm | 10:00 am-2:00 pm |
| Trades Cafe (GT) | 8:00 am–3:00 pm | 8:00 am–2:00 pm | Closed |
| Wendy's (SL) | 8:00 am–8:00 pm | 8:00 am–5:00 pm | Closed |
spotlight
new IR employees

We have recently hired two new employees in IR who will start this week: Austin Lynn and Kathleen (Kate) Coneys.
Austin
Austin is a full-time Intermediate Research Analyst on the survey side (replacing Christine). Here is some information about him:
Austin has a Bachelor's in Psychology and a minor in Family Life, which is how he spends most of his time. He grew up as the oldest of seven, but right now his family is much smaller; consisting of himself, his wife, and their seven month old son. He is a big fan of films and is always happy to talk movies or pop culture--he especially appreciates masterpieces like Airplane or RRR.
Kate
Kate is a part-time assistant in the SRC. (This position has been vacant for several months while Erika has been filling in as the Interim Supervisor; we posted the position when Erika was permanently moved into the SRC Supervisor role.)
Kate graduated from CU Boulder this past spring and moved to Utah from Colorado just junder a month ago. While at CU, she received a Bachelor's degree for a double major in Integrative Physiology and Psychology, alongside a minor in Business. In her free time, she enjoys reading, working out, being outdoors, and spending time with friends and family.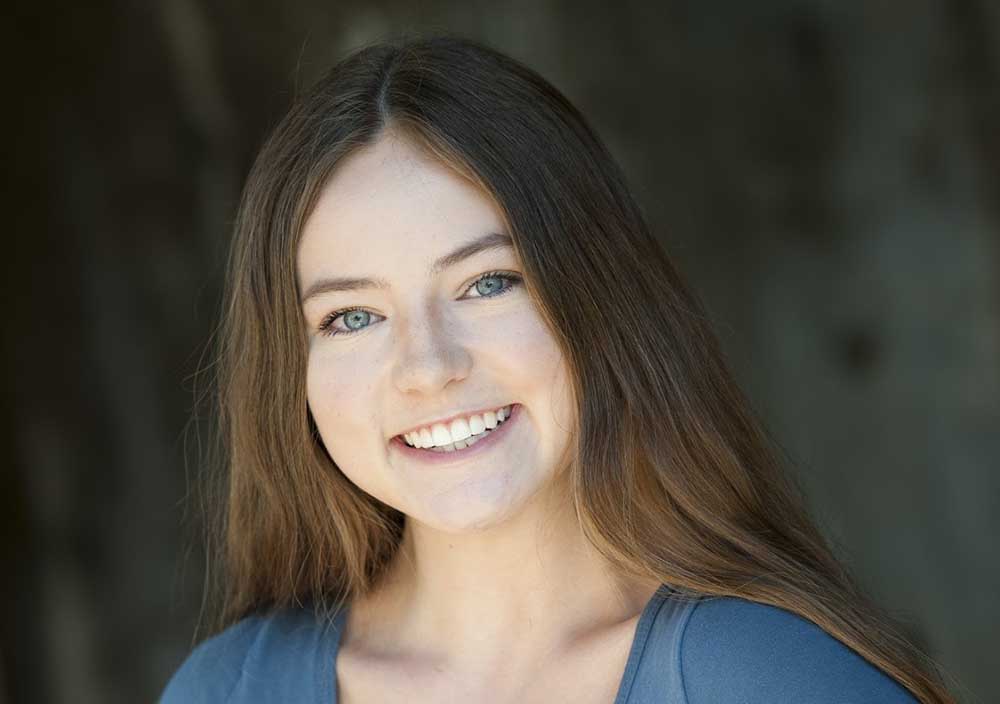 Construction photos
Here are some pictures from the newly remodeled food court area in the SC building.