An inside perspective to some of Europe's financial and economic challenges will be discussed April 2 when Csaba Kőrösi, Hungary's Ambassador to the United Nations, speaks at Utah Valley University.
Kőrösi's lecture topic "does the euro have a future?" will touch on some of Europe's economic trends, risk factors and opportunities from the Hungarian perspectives. 
"Hungary is a top tourist destination in the European Union because of its natural beauty and culture," said Rusty Butler, AVP of UVU's Office of International Affairs & Diplomacy. "However, the 1956 Revolution that would eventually topple Soviet domination of the East Bloc is the singular event which shaped modern history of the region. I know that Ambassador Kőrösi is excited to explain his country's unique place in the EU to UVU students and faculty."
The lecture, free and open to the public, begins at 11 a.m. in the UVU Library Lakeview Room.
Kőrösi was appointed as Hungary's ambassador to the U.N. in September 2010. The previous four years he was head of the First and Second European Departments in the Ministry of Foreign Affairs. From 2002-06 he served as Hungary's ambassador to Greece. He was Hungary's deputy state secretary in charge of multilateral diplomacy from 2001-02, acting as head of the North Atlantic Treaty Organization-Western European Union Department.
Kőrösi, a graduate of the Institute of International Relations in Moscow, has also served in Hungary's embassies in Tel Aviv and the United Arab Emirates. He has also studied Middle East issues at Hebrew University, completed a diplomatic course at the University of Leeds and studied strategic negotiations at Harvard University.
Click here for more information on Ambassador Kőrösi and Hungary.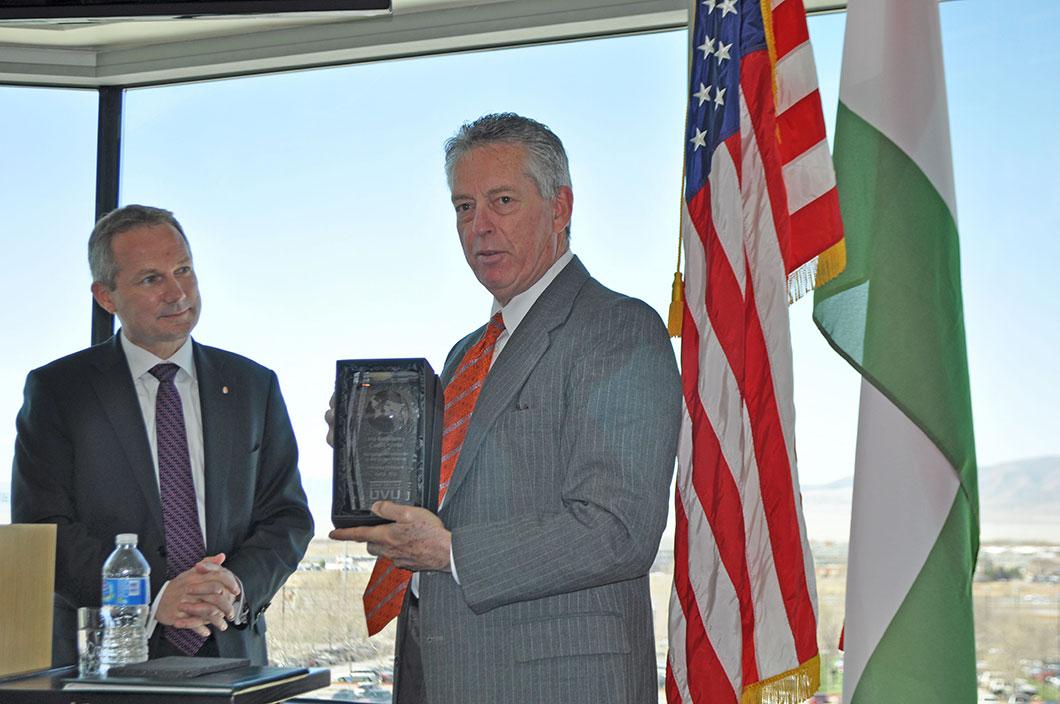 Receiving an "Honorary Professor" award from Dr. Butler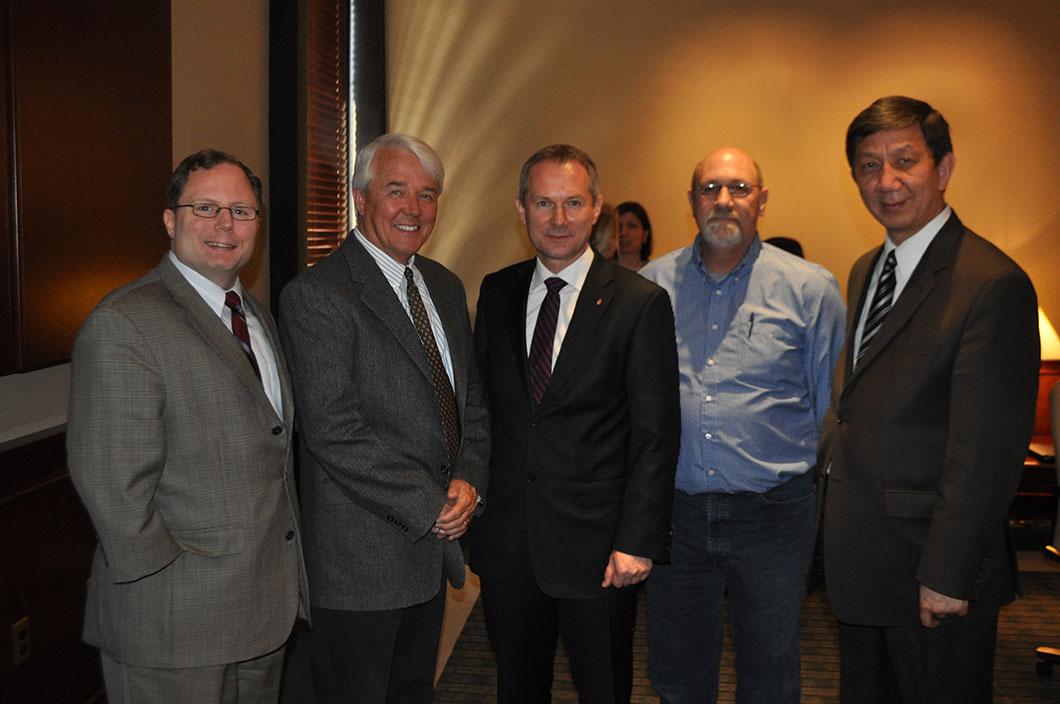 The ambassador with UVU professors (from left to right): Dr. Griffin, Dr. Cobb, Dr. Minch, and Ambassador Abdrisaev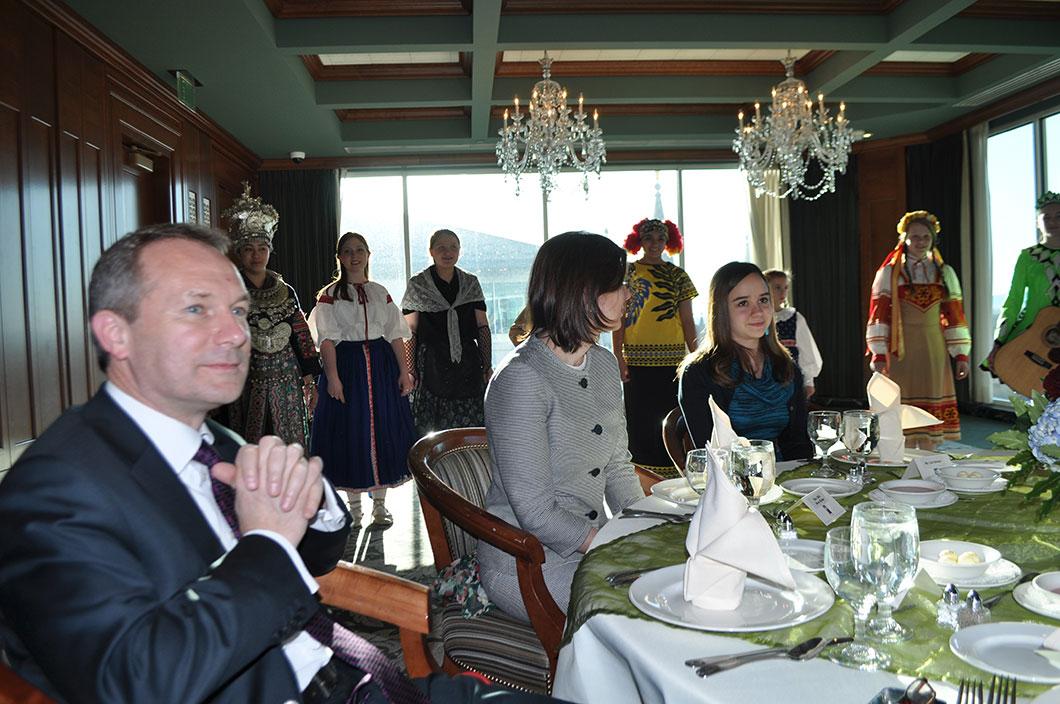 Ambassador Kőrösi with his wife Edit Móra and daughter Lili Kőrösi at a dinner sponsored by the LDS Church