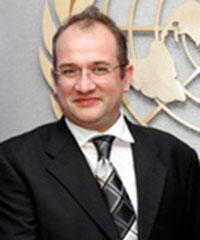 The Ambassador of Macedonia to the United Nations, H. E. Pajo Avirovikj, will lecture at Utah Valley University on Monday, March 18, at 10 a.m. in the Sorensen Student Center, room 213b. 
Avirovikj, whose remarks are entitled "Preventative Diplomacy as an Instrument for Peace: From Concept to Action," is a guest of the university's Office of International Affairs & Diplomacy, the Center for Global & Intercultural Engagement, and Peace & Justice Studies. "Peace is most definitely a process," said Rusty Butler, associate vice president of international affairs and diplomacy. "It is our privilege to be addressed by Ambassador Avirovikj and his remarks should provide unique insight and perspective to one possible avenue for implementing this process."
The new permanent representative of the former Yugoslav Republic of Macedonia to the U.N., Avirovikj recently presented his credentials to U.N. Secretary-General Ban Ki-moon. Until his appointment, Avirovikj was his country's Ambassador to Israel prior to which he served as chargé d'affaires at the embassy. He also has served in Macedonia's Ministry of Foreign Affairs and as a minister counselor in his country's embassy in Paris.
An award-winning author and journalist, Avirovikj studied at the Ecole Nationale d'Administration in Paris and holds a master's degree in Oriental philology from the University of Belgrade in Serbia and a bachelor's degree from the University of Sarajevo in Bosnia and Herzegovina.
Click here to learn more about Ambassador Avirovikj and his country of Macedonia.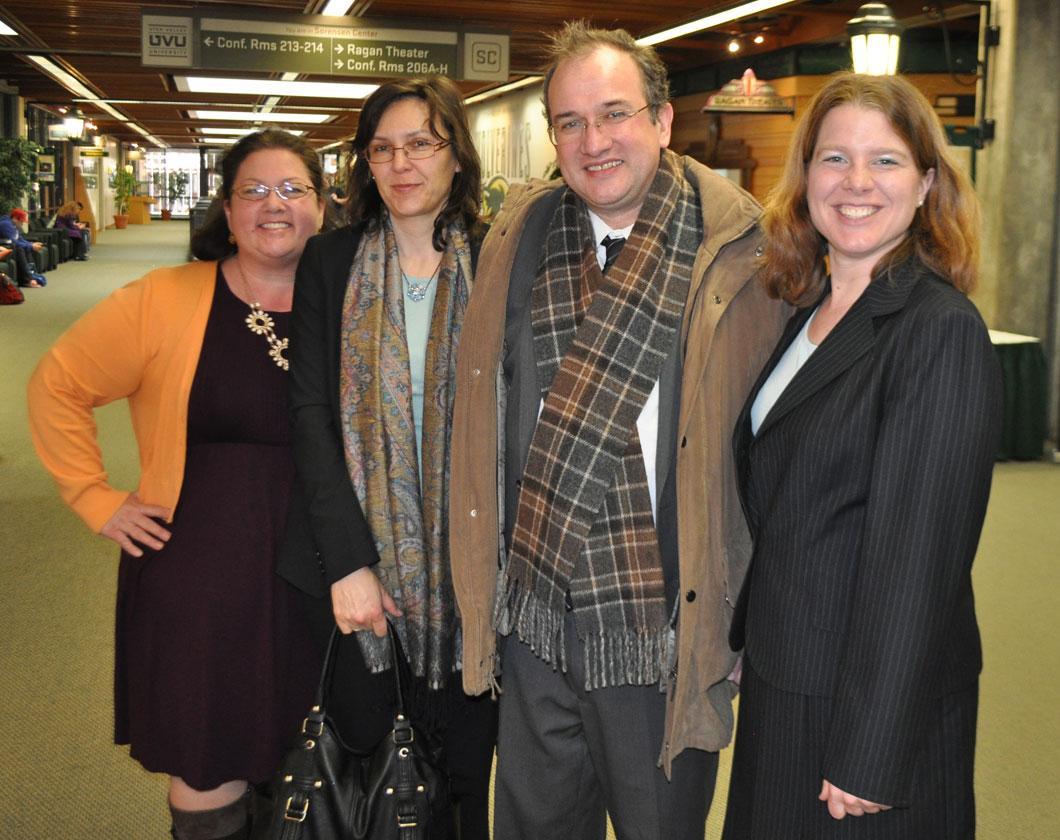 The Ambassador and His Wife with IA Staff

Receiving Honorary UVU Professor Award & with his Wife in the Hall of Flags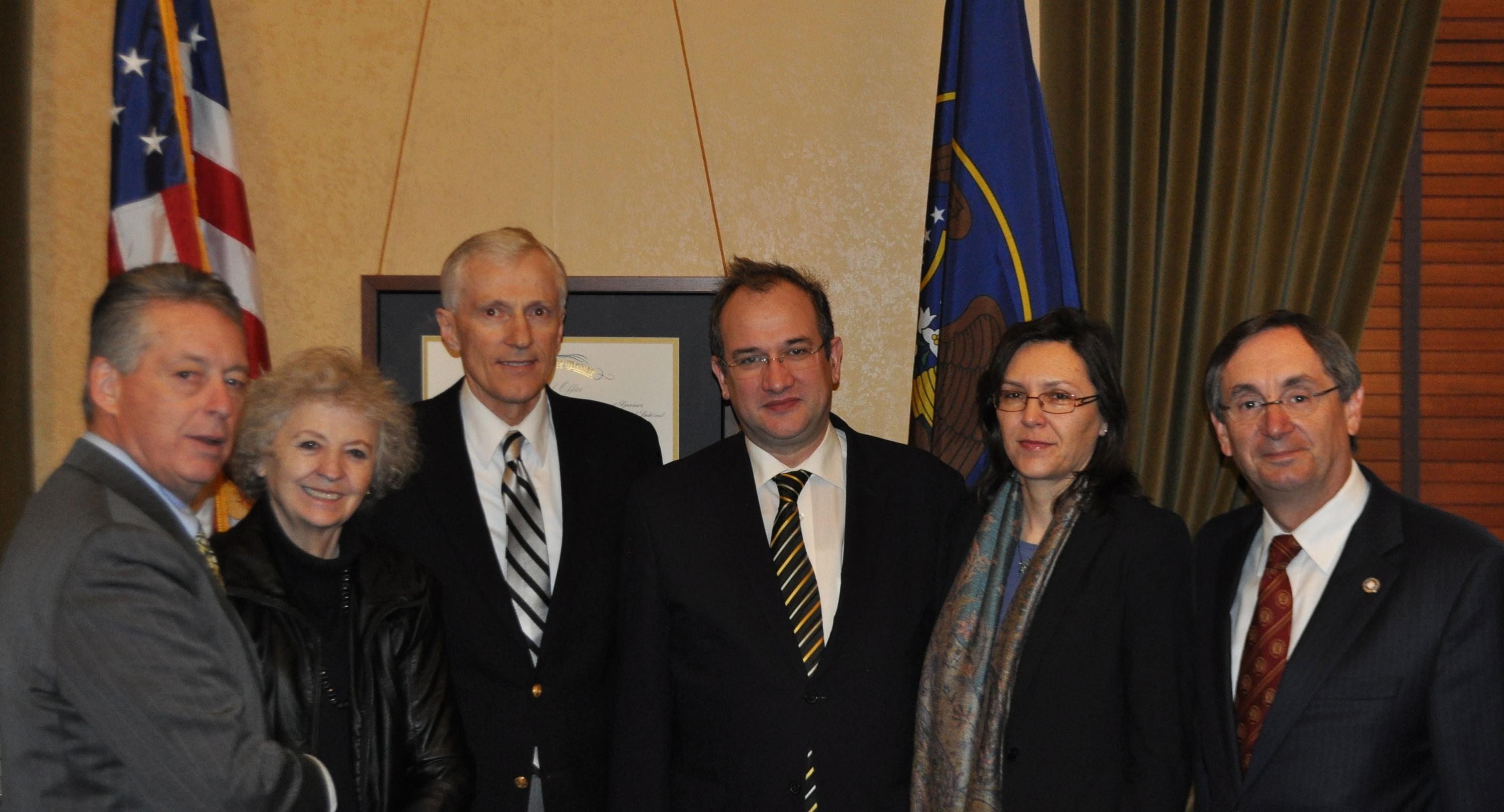 Photo with Lt. Governor Bell and Regional Director Kolb of Economic Development