Global Spotlight

United Kingdom
Fall 2018 Events
Sept 19 | Atlantic Slave Trade and 18th Century British Abolitionism | Michael Goode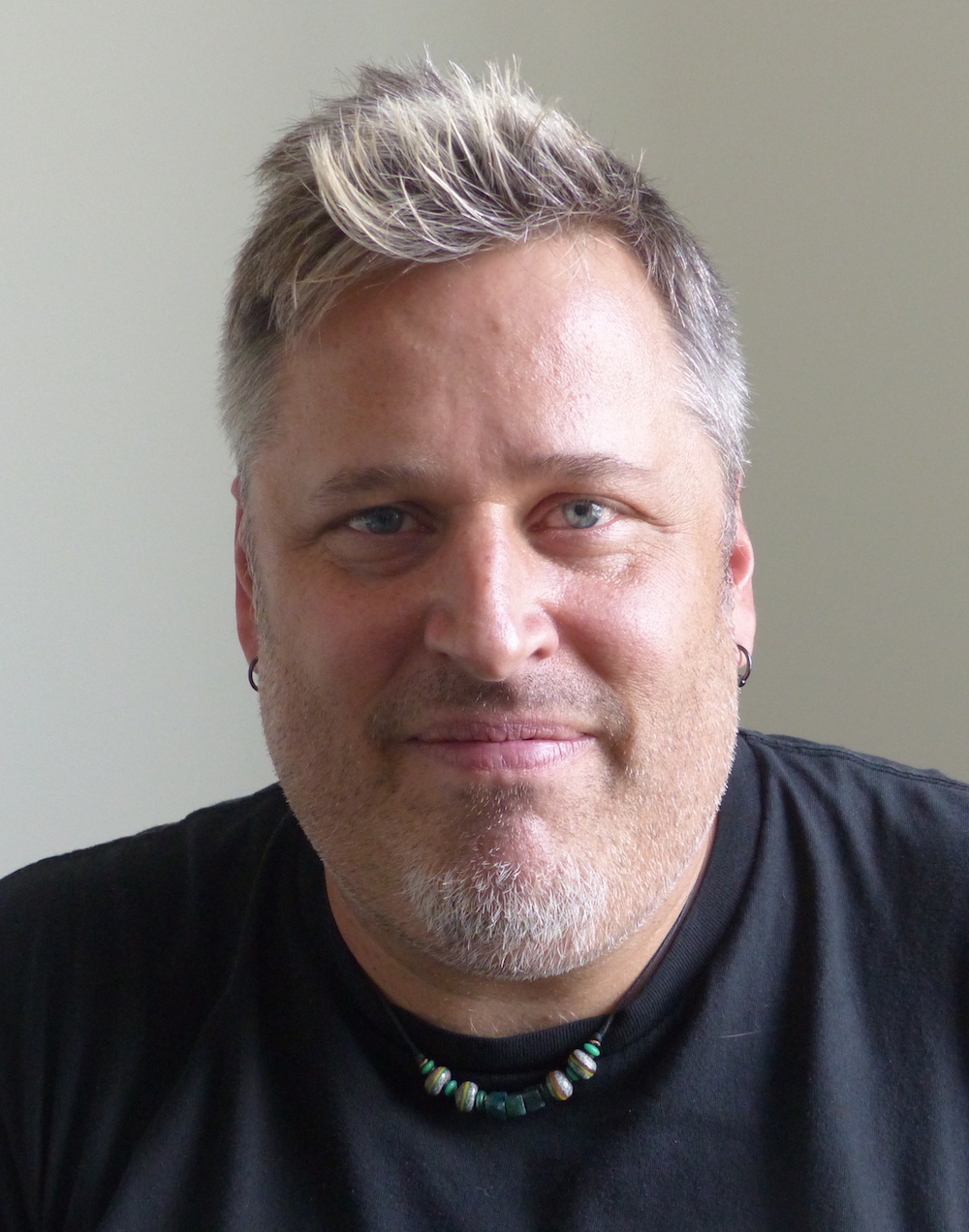 Michael Goode
Michael Goode joined the Department of History and Political Science in 2013. His research and teaching interests focus on early American and Atlantic world history, religion and political culture, settler-Indian encounters, slavery and abolition, and peace history. He obtained his Ph.D. in history at the University of Illinois at Chicago. His graduate training was in the Encounters, Ethnographies, and Empires program. He was also a Friends of the MCEAS dissertation fellow at the McNeil Center for Early American Studies, at the University of Pennsylvania, in 2010-11. 
Sep 26 | Global Spotlight: UK - Opening Event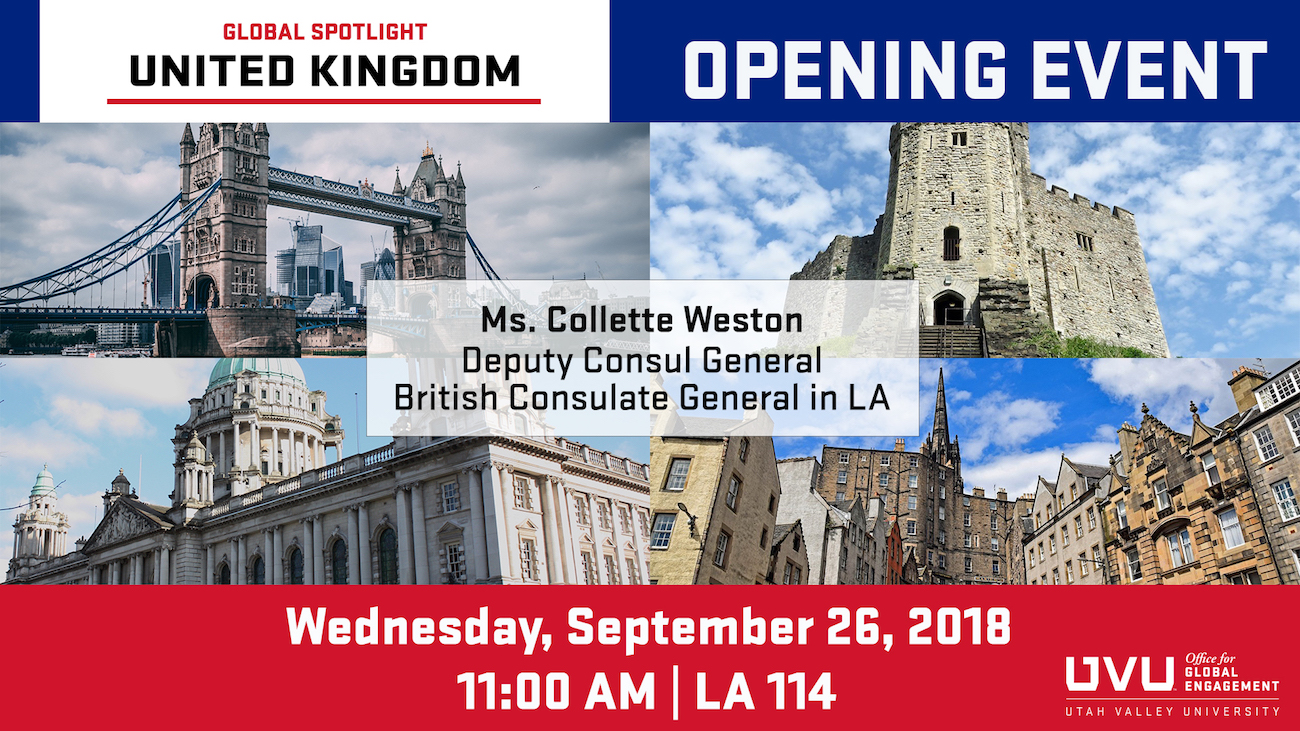 Oct 16 | Brexit: The European Perspective | Franz Kolb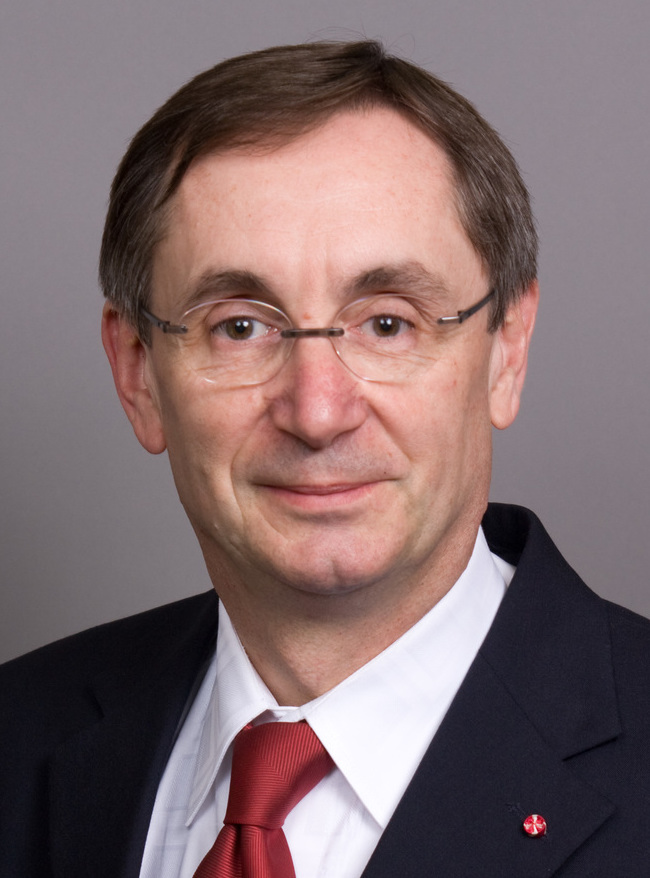 Franz Kolb
Franz Kolb is the Regional Director for International Trade and Diplomacy responsible for Europe, India, Middle East and Africa in the State of Utah Governor's Office of Economic Development. Mr. Kolb assists Utah companies on a daily basis in their expansion through international growth.
His previous experience includes: President of the Kolb Group, an international business consulting company specializing in international business development, Deputy Director for the Sate of Utah's International Business Development Office, Director of International Services of Ernst & Young, and President of an international business consulting firm which specialized in the high-tech industry.
Mr. Kolb was educated in Austria and the United States. He received an Associate, Bachelor, and Master's degree from Brigham Young University in Provo, Utah. Mr. Kolb has been appointed by the United States Secretary of Commerce to the Utah District Export Council. He is also serving as the Honorary Consul in Utah for Austria.
Click here for Mr. Kolb's "Brexit: The European Perspective" presentation.
Oct 30 | How to Carve a Pumpkin (+ Mummies Vs. Poets) | Rob Carney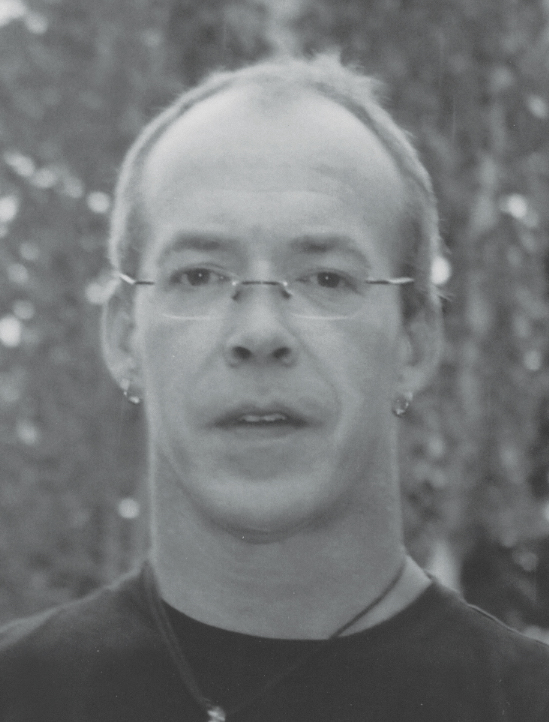 Rob Carney
Rob Carney is originally from Washington state. He is the author of four previous collections, including 88 Maps  (Lost Horse Press 2015), which was named a finalist for the Washington State Book Award, and Weather Report  (Somondoco Press 2006), which won the Utah Book Award for Poetry. His work has appeared in Cave Wall, Columbia Journal, Sugar House Review, Terrain: A Journal of the Built and Natural Environments , and dozens of others, as well as the Norton anthology Flash Fiction Forward  (2006). In 2014 he received the Robinson Jeffers/Tor House Foundation Award for seven of the poems included here. He is a Professor of English and Literature at Utah Valley University and lives in Salt Lake City.
Nov 6 | British Invasion | Percussion UVU
Percussion UVU performs innovative and varied percussive repertoire in the classical, contemporary, popular, and non-western traditions.
Nov 8 | US-UK Transatlantic Security Relationship | Ryan Vogel & Greg Jackson

Ryan Vogel
Professor Ryan Vogel is an expert on national security, foreign policy, international law, the law of armed conflict, and international criminal justice.  He is a frequent contributor on national security issues to press and media outlets and scholarly and professional journals.  Professor Vogel is also a regular panelist and presenter for academic, governmental, military, and international audiences on national security and international law topics.
Professor Vogel teaches courses on U.S. national security, international law, and the law of war. He serves as the founding Director of the Center for National Security Studies at UVU.
Professor Vogel completed an LLM in public international law, with a certificate in national security law, from the Georgetown University Law Center. He earned both a J.D. and an M.A. in international affairs from American University. Professor Vogel graduated from Utah Valley University as valedictorian with a B.S. in Integrated Studies (social science and English). 
Before coming to UVU, Professor Vogel served at the Pentagon as a senior policy advisor in the Office of the Secretary of Defense.  He began his career at the Pentagon through the prestigious presidential management fellowship program. Professor Vogel worked primarily on issues related to counterterrorism, the law of armed conflict, international criminal law, international courts, human rights, legislation, and detention. Professor Vogel frequently represented the U.S. Government and the Department of Defense on official delegations and was the principal drafter of several key DoD doctrinal directives related to detention and detainee review processes.  He was awarded the Medal for Exceptional Civilian Service in 2014 and the OSD Group Achievement Award in 2013 and 2014.
Professor Vogel also served as a senior research associate at the Public International Law & Policy Group in Washington, DC and as an advisor on national security and foreign policy issues for U.S. Senator Orrin G. Hatch (R-UT).  As a law student, he clerked in the Office of the Legal Adviser at the U.S. Department of State. 
Previously, Professor Vogel taught international law courses at American University's Washington College of Law and School of International Service in Washington, D.C and at the Chicago-Kent College of Law.
Professor Vogel is an Honorary Commander with the Utah National Guard and a member in good standing of the Maryland State Bar.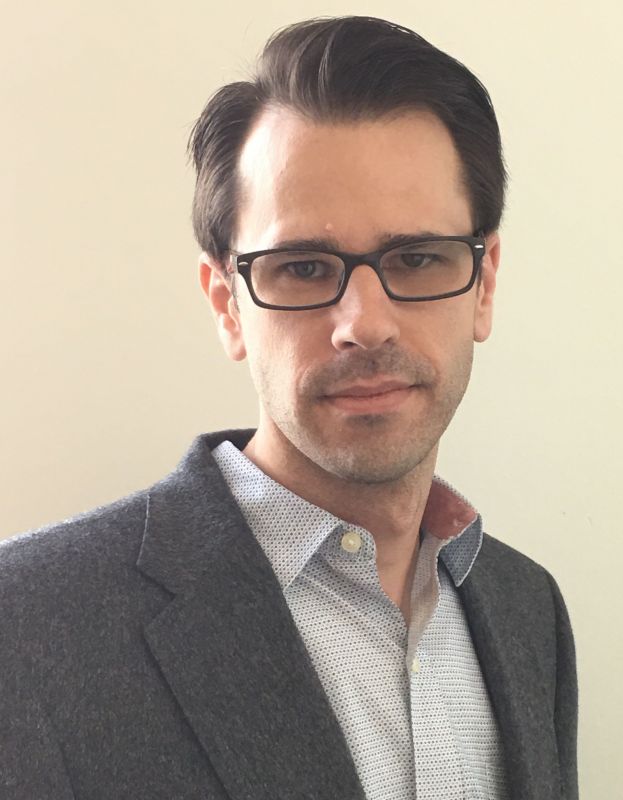 Gregory Jackson
Degrees
Ph.D., Modern European History, minor fields in Middle East History and Francophone Litterature, University of Utah, 2014
M.A., French Studies, Brigham Young University, 2010
B.A., History and minor in French, Brigham Young University, 2008
Pembroke-King's Programme, University of Cambridge, Pembroke College, 2007
Classes taught
Upper-Division:
European Union
The Arab Spring
The Middle East: Conflict and State-Building, 1914 to Present
Modern Iran
Islam and Mormonism
Senior Thesis Capstone (I& II)
Lower-Divison: 
World History to 1500

World History, 1500 to Present

Western Civilization, 1500 to Present

U.S. History, Colonies to Present

French 2010
Select Publications
"NATO and the EU: Their Shared History of European Unification and Present Need for Collaboration," 

UVU Journal of National Security

, Vol 1, Iss. 2 (2017): 5-18.
"The Complications of State-Building: Reevaluating the Role of Britain in the Creation of Iraq." 

Utah Historical Review 

Vol. 4 (2014): 53-72.
Hudson and Jackson. "Challenging Gallicism: The Role of Hircan's Anti-feminist Rhetoric in Marguerite's 

Heptaméron

 (VII & XLIX)." 

Utah Foreign Language Review

 Vol. XVIII (2010): 41-53.
Nov 29 | British Literature and Remembrance | Brian Whaley

Synopsis
"British Literature and Remembrance" coincides with the hundredth anniversary of the end of the First World War and explores literature's role in recording and remembering that epochal global conflict.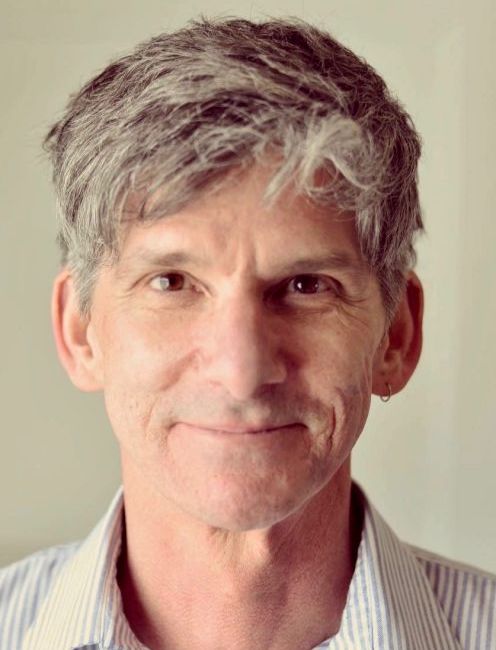 Brian Whaley
Brian Whaley is an associate professor of English who specializes in twentieth- and twenty-first-century British and Irish literature. His training includes a BA from the University of California at Santa Barbara, an MA from the University of Montana, and a PhD from the University of Oregon. He has studied in Salamanca, Spain and Canterbury, England and has directed the UVU study abroad program in London on several occasions. In addition to modern and contemporary literature, he teaches world literature, special topics, and honors courses featuring intersections between science and the arts. A former director of university writing programs, he was UVU Honors Professor of the Year for 2018 and currently serves as Chair of the Department of English and Literature.
Photos from Fall 2018 Events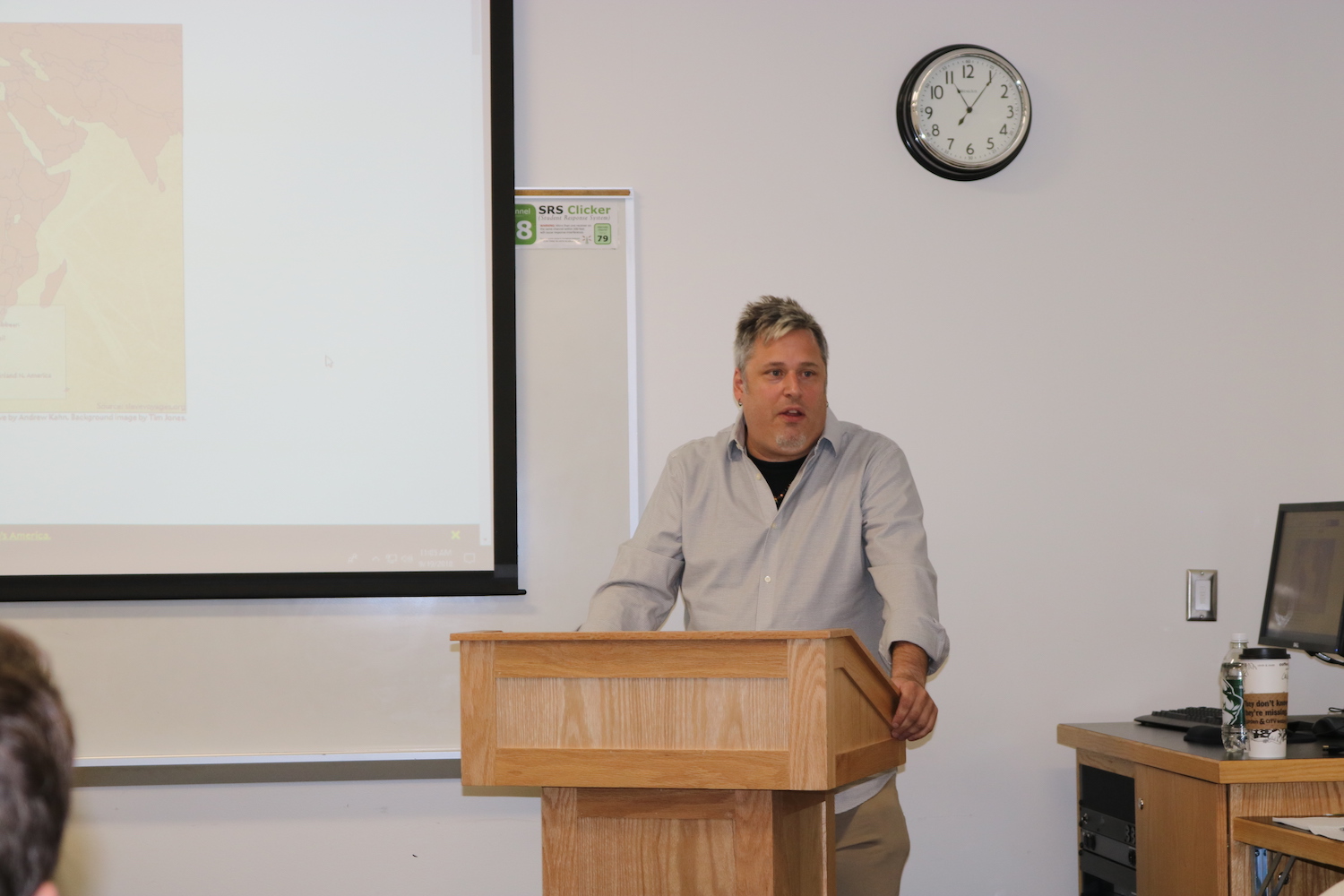 Sept 19 | Atlantic Slave Trade and 18th Century British Abolitionism | Michael Goode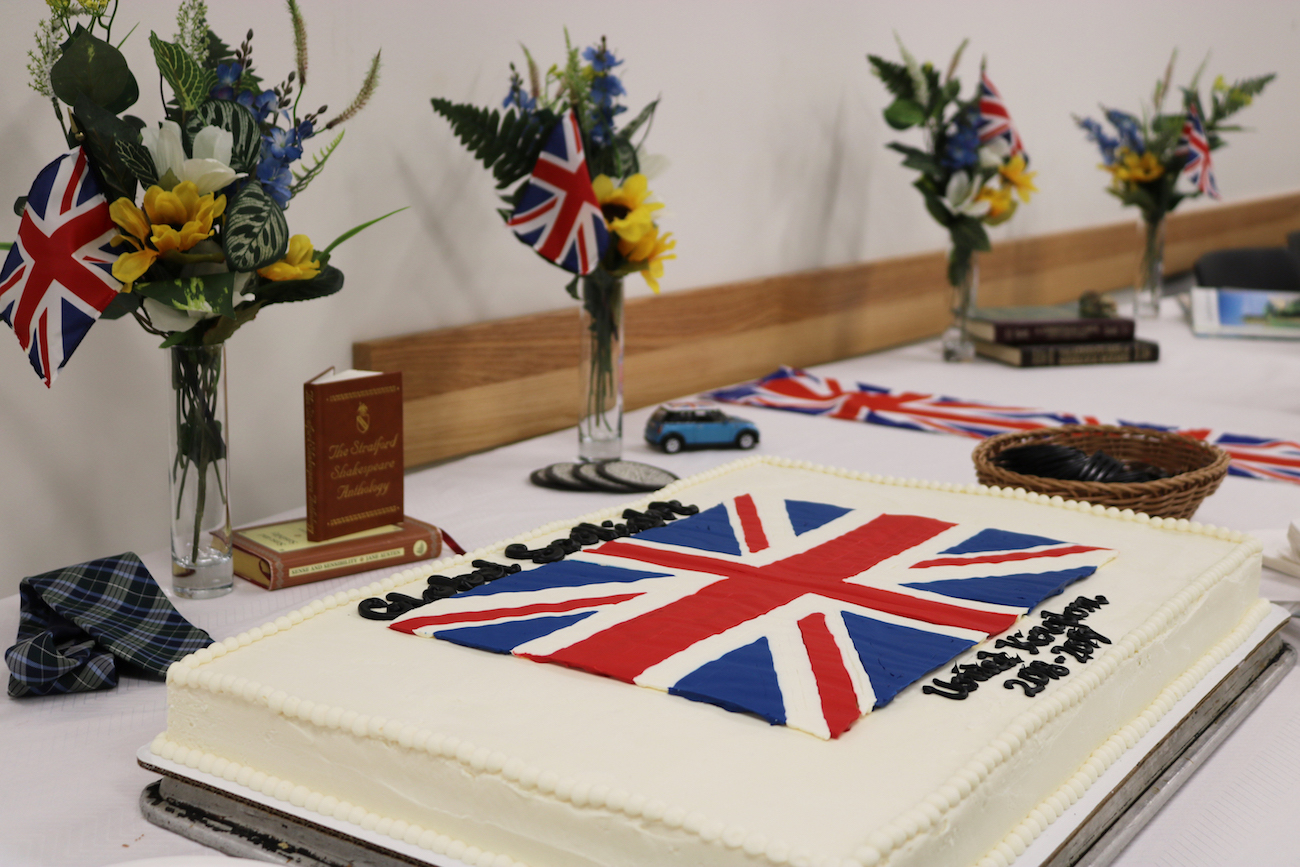 Sept 26 | Global Spotlight: UK - Opening Event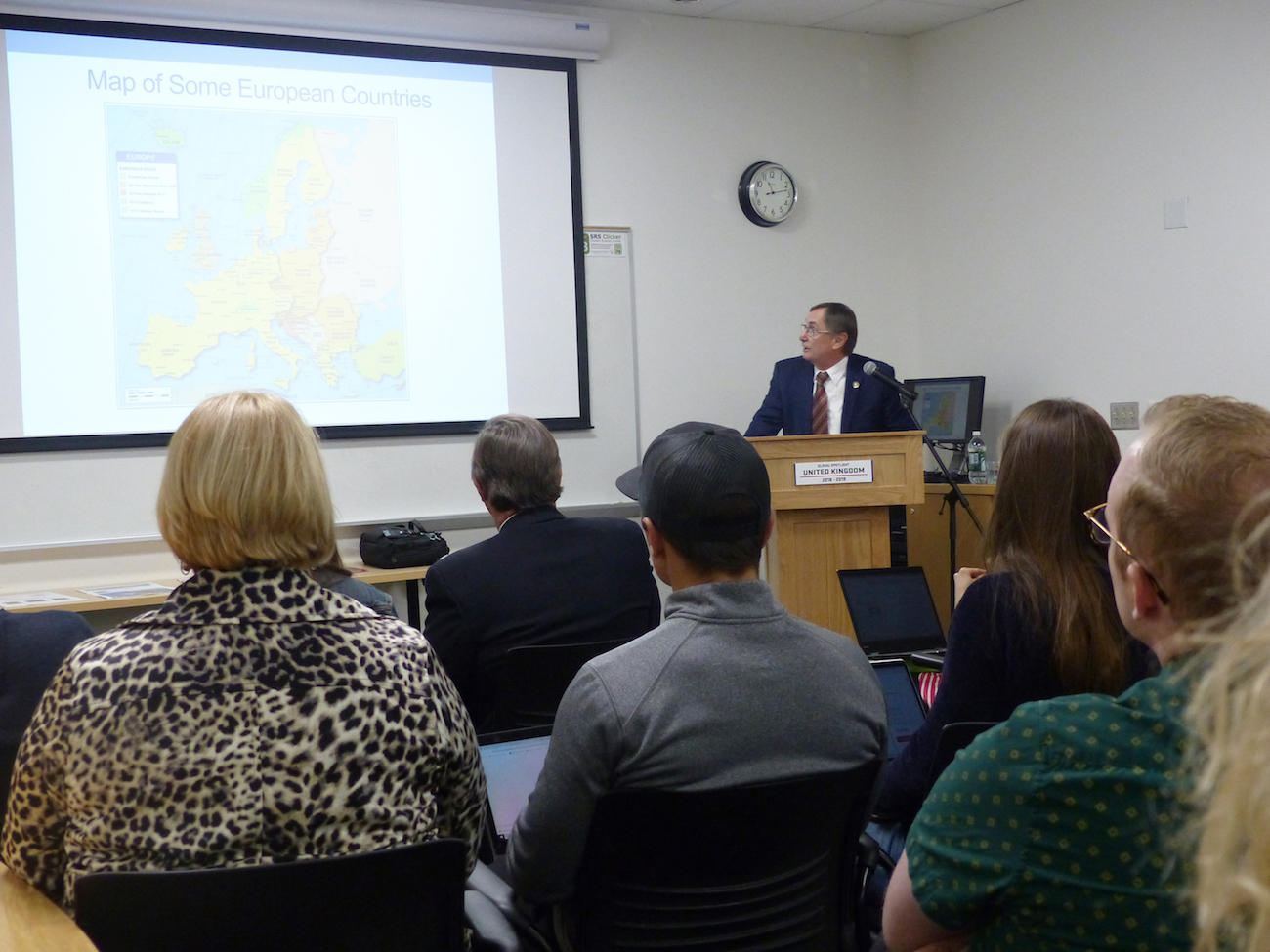 Oct 16 | Brexit: The European Perspective | Franz Kolb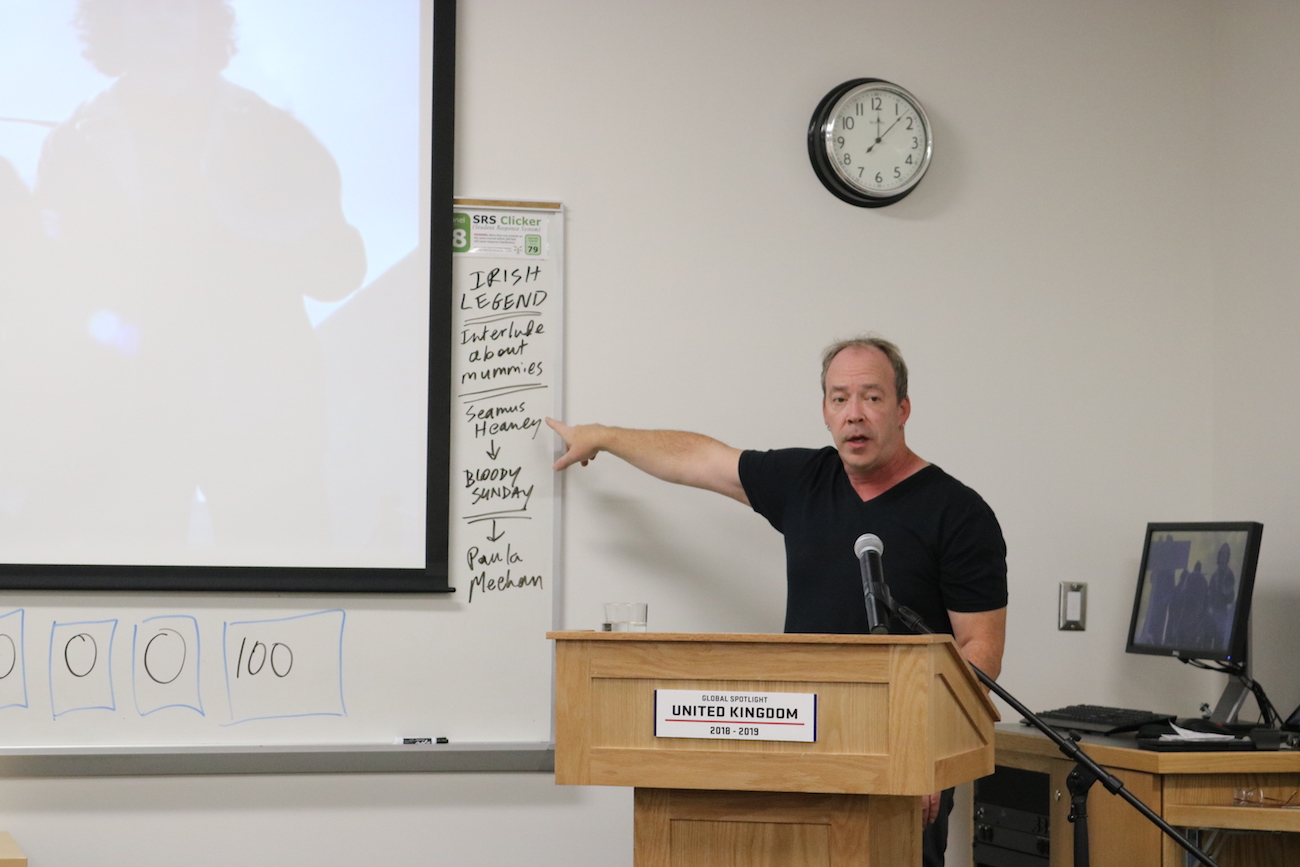 Oct 30 | How to Carve a Pumpkin (+ Mummies Vs. Poets) | Rob Carney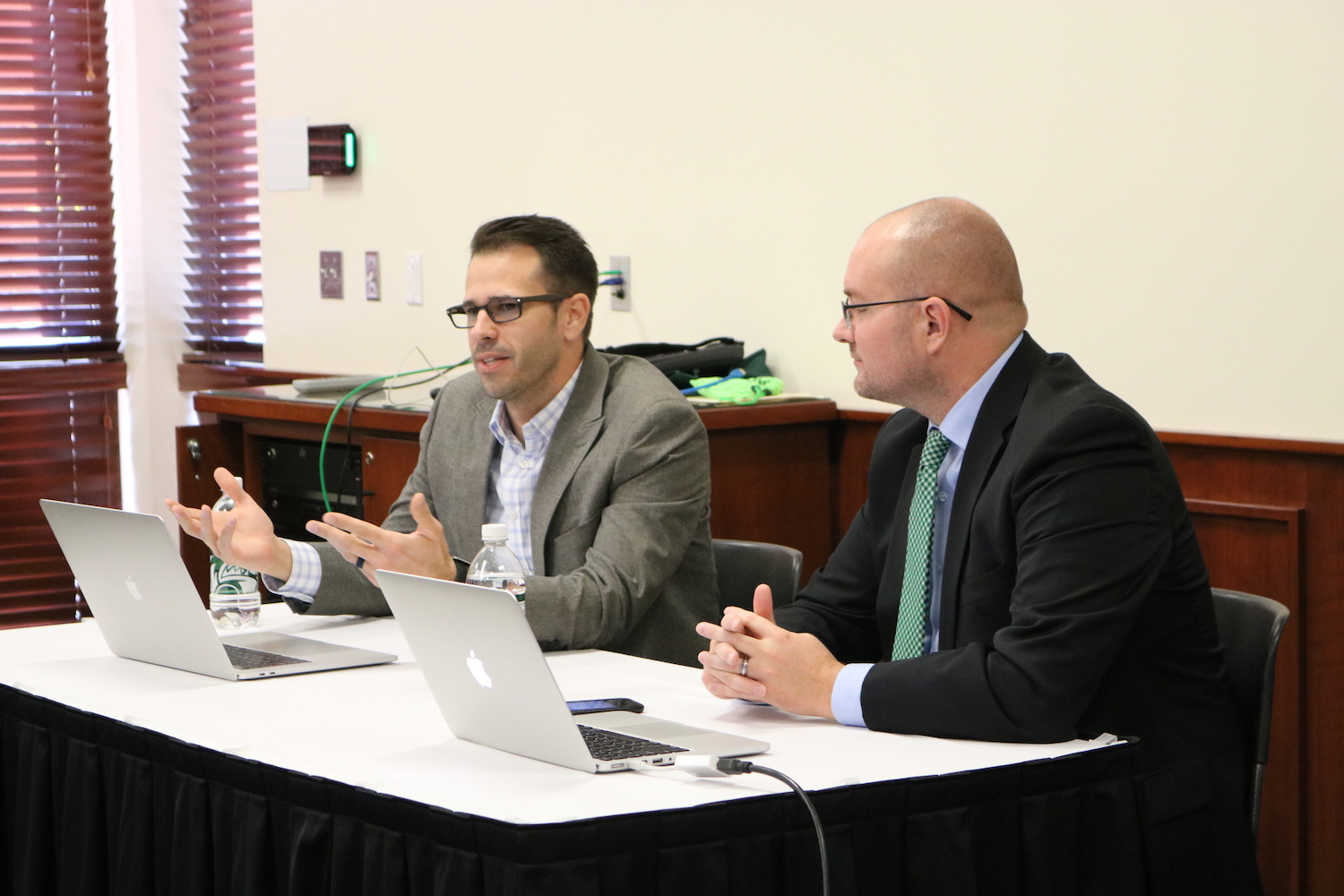 Nov 8 | US-UK Transatlantic Security Relationship | Ryan Vogel & Greg Jackson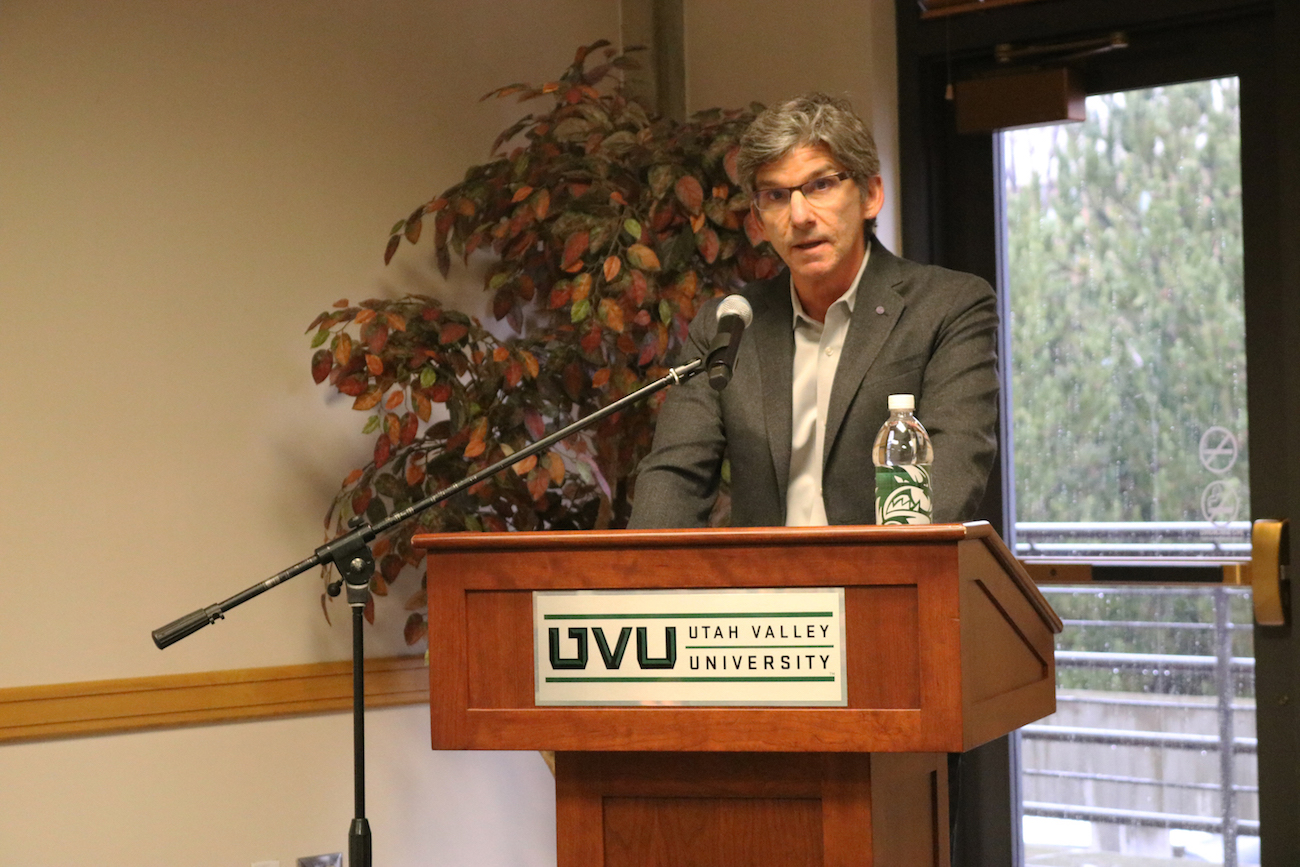 Nov 29 | British Literature and Remembrance | Brian Whaley
Spring 2019 Events
Jan 17 | A Land of Hard Hope: What We Must Learn in this Critical Moment: Lessons from Northern Ireland | Michael Minch

Synopsis
The United States is swirling in rhetorical, cultural, economic, and political conflict.  Our democracy is in deficit and in doubt. Anger and blame are on the rise. Minority groups are targeted and scapegoated.  Where can we turn to see a society that has worked its way through the same problems? Where might we find a model of building sustainable and resilient peace, defeating conflict, and producing reconciliation between people who, only years ago, were engaged in war?  How can democracy and peace, trust and reconciliation, be built in the most challenging of circumstances?  Our society can benefit from answers to these questions. Northern Ireland provides a model of conflict transformation for us.  Come and hear how hope is built in a time when it is needed.  Hear also, how you can join UVU professors in Northern Ireland this spring.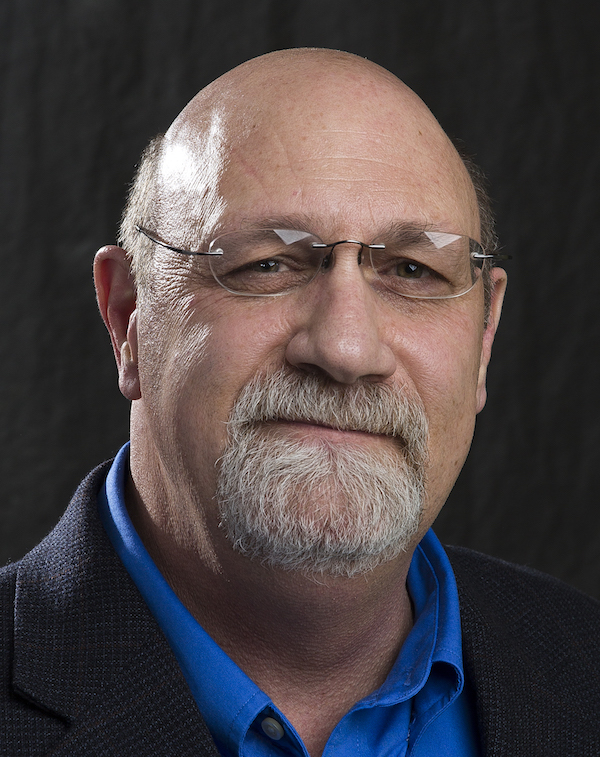 Michael Minch
Click here for more information on Prof. Michael Minch.
Jan 29 | The English Defeat of the Spanish Armada | John Hunt 
Synopsis
In 1588, Philip II of Spain sent a huge flotilla of ships, called the Armada, to invade England in revenge for English involvement in the Dutch Revolt and to win back the island to Catholicism. In August 1588, Spanish and English ships clashed. Against all odds, the English prevailed. Contemporaries attributed the victory to the divine hand of God but also to the leadership of Queen Elizabeth I. This paper will examine Elizabeth's role in guiding England during this dark time. Famously, Elizabeth gave a speech dressed in armor before soldiers assembled at Tilbury Camp in which she said, "I have the body of a weak, feeble woman; but I have the heart and stomach of a king, and of a King of England too." As with many aspects of her life, Elizabeth defied gender roles, perpetuated a myth of herself as the Virgin Queen, and ensured the survival of Protestantism in England.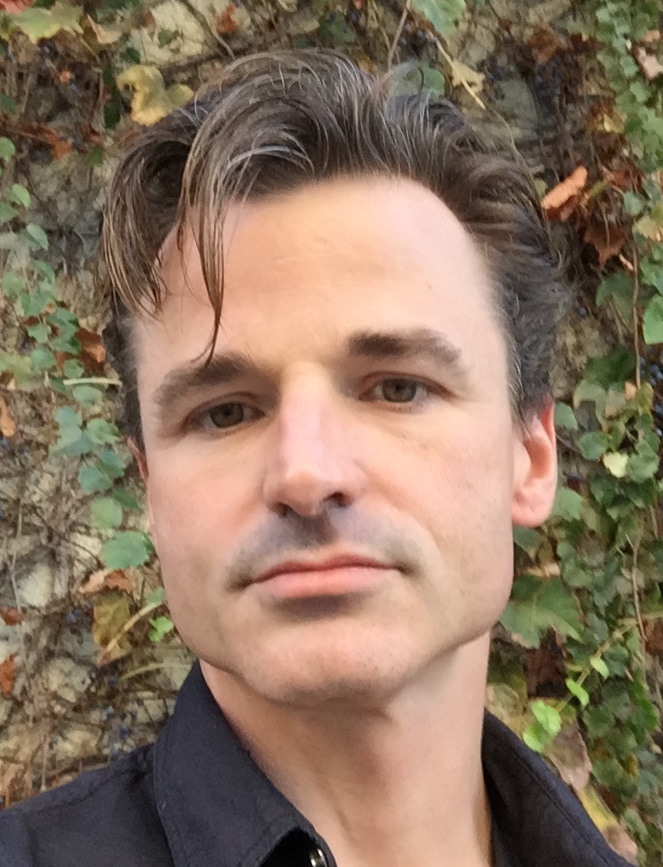 John Hunt
John Hunt (Ph.D., Ohio State University) teaches medieval and early modern history at Utah Valley University. His research interests include popular culture and street life in Renaissance Italy and the Mediterranean World. He is author of The Vacant See in Early Modern Rome:  A Social History of the Papal Interregnum. He is currently working on a book manuscript on gambling and sociability in Renaissance Rome and Venice. 
Feb 13 | UVU 10th Annual Darwin Day | Sarah George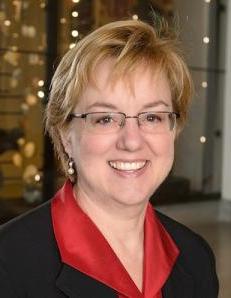 Sarah George
Sarah B. George, Ph.D, is the Executive Director of the Natural History Museum of Utah and Adjunct Professor of Biology at the University of Utah. Working in museums since she was an undergraduate at the University of Puget Sound, she received her M.S. at Fort Hays State University in western Kansas, and her Ph.D. at the University of New Mexico as a field biologist, mammalogist, and evolutionary geneticist. After completing graduate school in 1984, she was Curator of Mammals at the Natural History Museum of Los Angeles County, also holding adjunct faculty appointments in the biology departments at USC and UCLA. 
Since moving to Utah in 1992, Sarah and her team of staff and board developed a $103M new building, exhibits, and landscape for the Natural History Museum of Utah—the Rio Tinto Center, which opened in 2011. The new Museum is LEED©-Gold certified and has won more than 30 regional, national, and international awards for architecture, engineering, materials, construction safety, dark sky design, exhibitions, media, and public art. The Museum provides science education outreach and small exhibits to rural communities statewide, serving almost 500,000 people annually both on and off-site. 
The new Museum is home to more than 1.6 million objects; research and training programs for the University of Utah in paleontology, archaeology, botany, and zoology; innovative new exhibits and learning laboratories. In partnership with six colleges at the University of Utah, the Museum is expanding its faculty in the areas of biodiversity, learning research, and data visualization in an initiative to promote better public understanding of the importance of biodiversity and the impacts of its loss. 
In 2012, Sarah was recognized as a Pathfinder by the Salt Lake Chamber of Commerce, in 2013, she was awarded the Director's Chair by the Western Museums Association, and in 2016, she received the Governor's Medal for Science and Technology. She serves on the boards of the Natural Science Collections Alliance and the Association of Science-Technology Centers and is President of the Association of Science Museum Directors. 
Feb 20 | English Country Dancing Master Class | Anna Mansbridge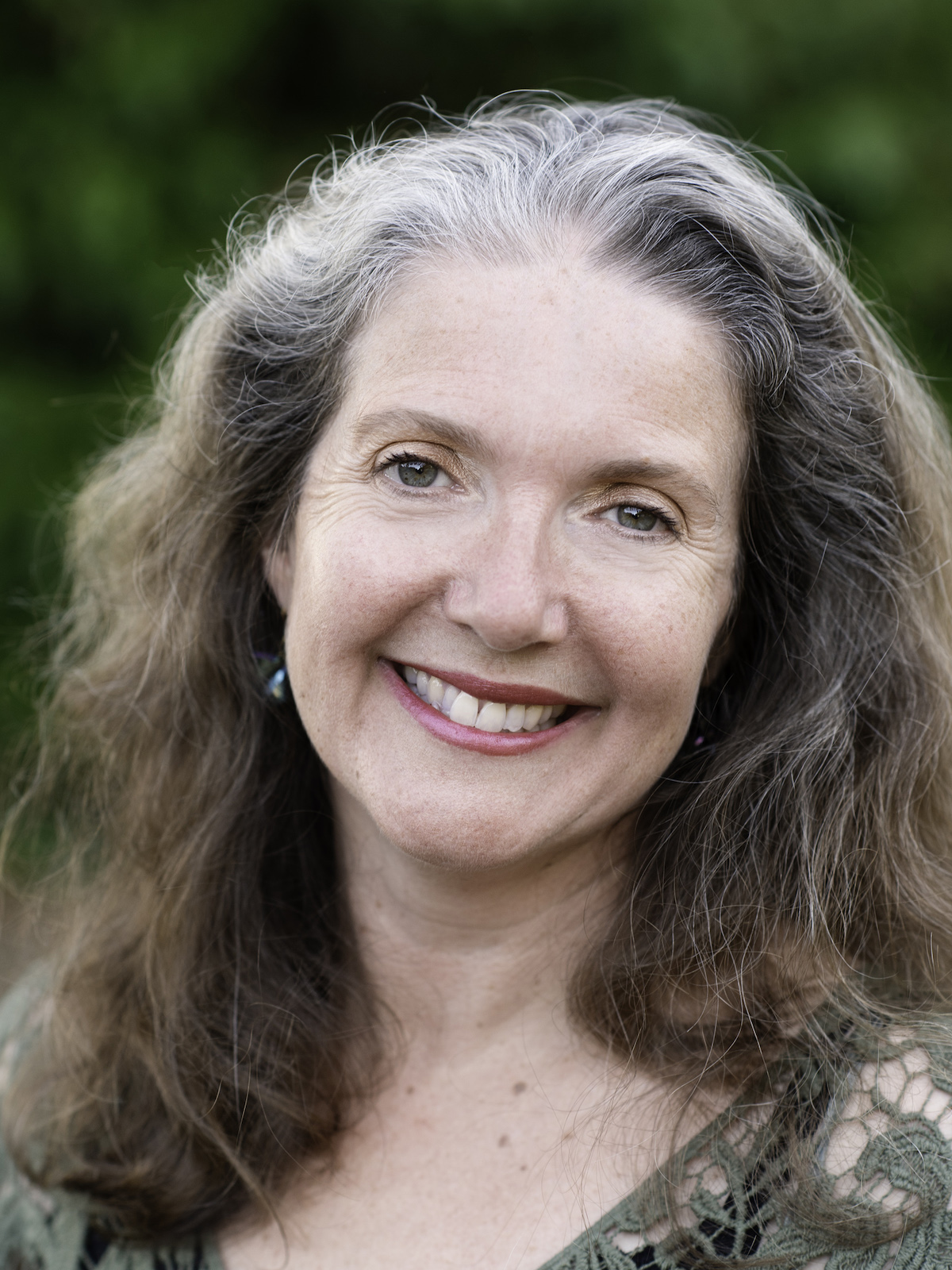 Anna Mansbridge
Anna Mansbridge, Artistic Director of Kaleidoscope Dance Company, choreographer, dancer, and teacher, is originally from the U.K and now resides in Seattle, WA. She holds a First Class Honors Degree in Dance and Education from Bedford College, U.K and an M.F.A in Choreography and Performance from Mills College, CA. She has been on the faculty at the Creative Dance Center since the Fall of 1999 teaching all ages. She has created many dances for Kaleidoscope Dance Company and co-directed the company with Anne Green Gilbert for 5 years before taking over the Directorship upon Anne's retirement in July 2014. In addition, Anna is the Founder (in 2000) and Artistic Director of Seattle Early Dance, a company dedicated to recreating dances from the Renaissance and Baroque periods. Her directing/choreographing credits include Rappresentatione di Anima et di Corpo by Emilio De' Cavalieri (1600), The Indian Queen by Henry Purcell (1695),  La liberazione di Ruggiero dall'isola d'Alcina (1625), and Wayward Sisters, an evening of dance and song from seventeenth century Italy. Most recently Anna was the choreographer for Christoph Gluck's Orphée et Eurydice (1774) presented by UW School of Music and Pacific MusicWorks at Meany Theater. 
Mar 26 | The Relevance of the Orchestra in the 21st Century | Paul Meecham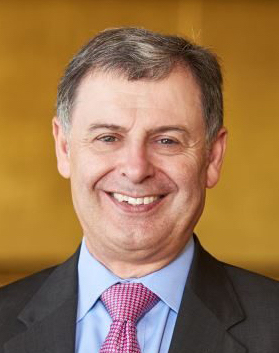 Paul Meecham
Paul Meecham joined Utah Symphony | Utah Opera as President and CEO in July 2016.  A musician by training, he has occupied leadership positions in the classical music industry during the last 25 years in London, San Francisco, New York, Seattle, and Baltimore.  As president and CEO of USUO, Mr. Meecham leads the largest arts organization in the Intermountain West. The Utah Symphony, one of fifteen 52-week orchestras in the United States, performs more than 185 concerts each season. In recent years it has released several acclaimed new recordings under music director Thierry Fischer, and in April 2016 performed at Carnegie Hall as part of the orchestra's 75th anniversary celebrations. Utah Opera, which celebrated its 40th anniversary season in 2017-18, mounts four full-scale opera productions each year in addition to creating sets and costumes for companies throughout North America at its state-of-the-art production studios in Salt Lake City. The organization also produces the summer Deer Valley® Music Festival in Park City, Utah and boasts an extensive state-wide music education program that is considered one of the most robust in the nation. A focus under his leadership is expanding the engagement of USUO with the community through more diverse offerings, with an emphasis on attracting families.
During his decade as President and CEO of Baltimore Symphony Orchestra (2006-2016) Mr. Meecham led the BSO, in partnership with Music Director Marin Alsop, in pursuing innovative strategies to redefine the role of the American orchestra in the 21st century, combining an entrepreneurial spirit with fiscal responsibility. Initiatives increased the BSO's relevance within the community, including the ground-breaking inner-city schools program OrchKids, adult amateur participation programs including  'Rusty Musicians' and the BSO Academy, and affordable ticket pricing based on a highly successful $25 subscription pricing model that has increased access and attendance. During his tenure, the BSO enjoyed a regular presence at Carnegie Hall, resumed touring in the 2011-12 season with a West Coast tour, and issued several commercial recordings to acclaim.
As executive director for the Seattle Symphony Orchestra (2003-2006), Mr. Meecham launched the first-ever Seattle Symphony national radio broadcast series and a series of commercial recordings of American music on the Naxos label. He increased the Symphony's commitment to family programming and community outreach, and worked closely with Maestro Gerard Schwarz on the two highly-acclaimed Made in America festivals.
Mr. Meecham was general manager of the New York Philharmonic (1999-2003) and San Francisco Symphony (1997-1999). While in New York he managed a busy national and international touring program, and secured the safe return of the Philharmonic to New York, after the orchestra was stranded in Germany on September 11, 2001. In San Francisco, he was a key figure in the ground-breaking six-year labor agreement with the players, following an 11-week work stoppage in 1996.
As managing director of the London Sinfonietta for six years beginning in 1991, Mr. Meecham restored the ensemble's position as the preeminent European 20th-century music orchestra, increasing international demand for concerts, touring and recording. He commissioned works by leading composers including John Adams and Steve Reich, and created a festival of new American music. During his tenure, the London Sinfonietta was the 1997 winner of the London Evening Standard award for outstanding ensemble.
A pianist and violinist, Paul Meecham graduated with a bachelor's degree in music. After a career in music publishing as head of publicity at the London firm of Boosey & Hawkes, he moved into orchestra management in 1988, as head of marketing at the Royal Liverpool Philharmonic Orchestra.
April 9 | Night at the English Symphony | School of Arts
Date: Tuesday, April 9, 2019
Time: 7:30 PM
Location: NCPA Concert Hall
Ramble the byways of the English Countryside in this celebration of great English composers like Elgar, Britten, and more. This evening at the symphony is part of UVU's global spotlight on the culture of England.
Click here to get the event tickets.
April 10 | Brexit: What Happened? and What's Next? | Geoffrey Cockerham

Synopsis
On June 23, 2016, the citizens of the United Kingdom (UK) shocked political experts by voting to support a referendum to leave the European Union (EU), an organization in which the UK had been a member for over 40 years. This decision has created a legal and political quagmire for the British government as its agreement for withdrawal from the EU has been rejected twice by UK parliament in January and March of 2019. This lecture will briefly examine what led Britain to decide to make such a drastic change in its political relationship with Europe and what will be some of the possible outcomes for the post-Brexit UK. Some of the significant legal/political issues for the post-Brexit UK such as international trade, the Irish border, and the prospect of Scottish independence will also be highlighted.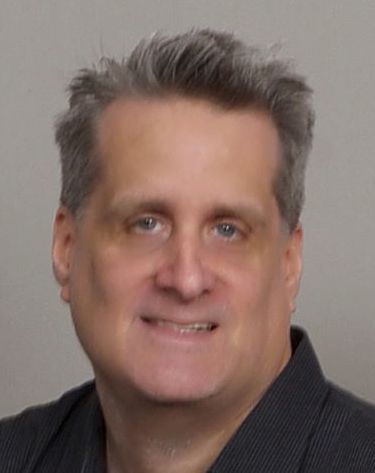 Geoffrey Cockerham
Geoffrey Cockerham is Associate Professor of Political Science at Utah Valley University. Dr. Cockerham received his Ph.D. in Political Science from the University of Arizona with a specialization in international relations. He also received a J.D. degree from Louisiana State University. His research and teaching interests include global health, international cooperation, international institutions, international law and global governance. His most recent publication is Global Governance and Public Health (Rowman and Littlefield International 2018).
Photos from Spring 2019 Events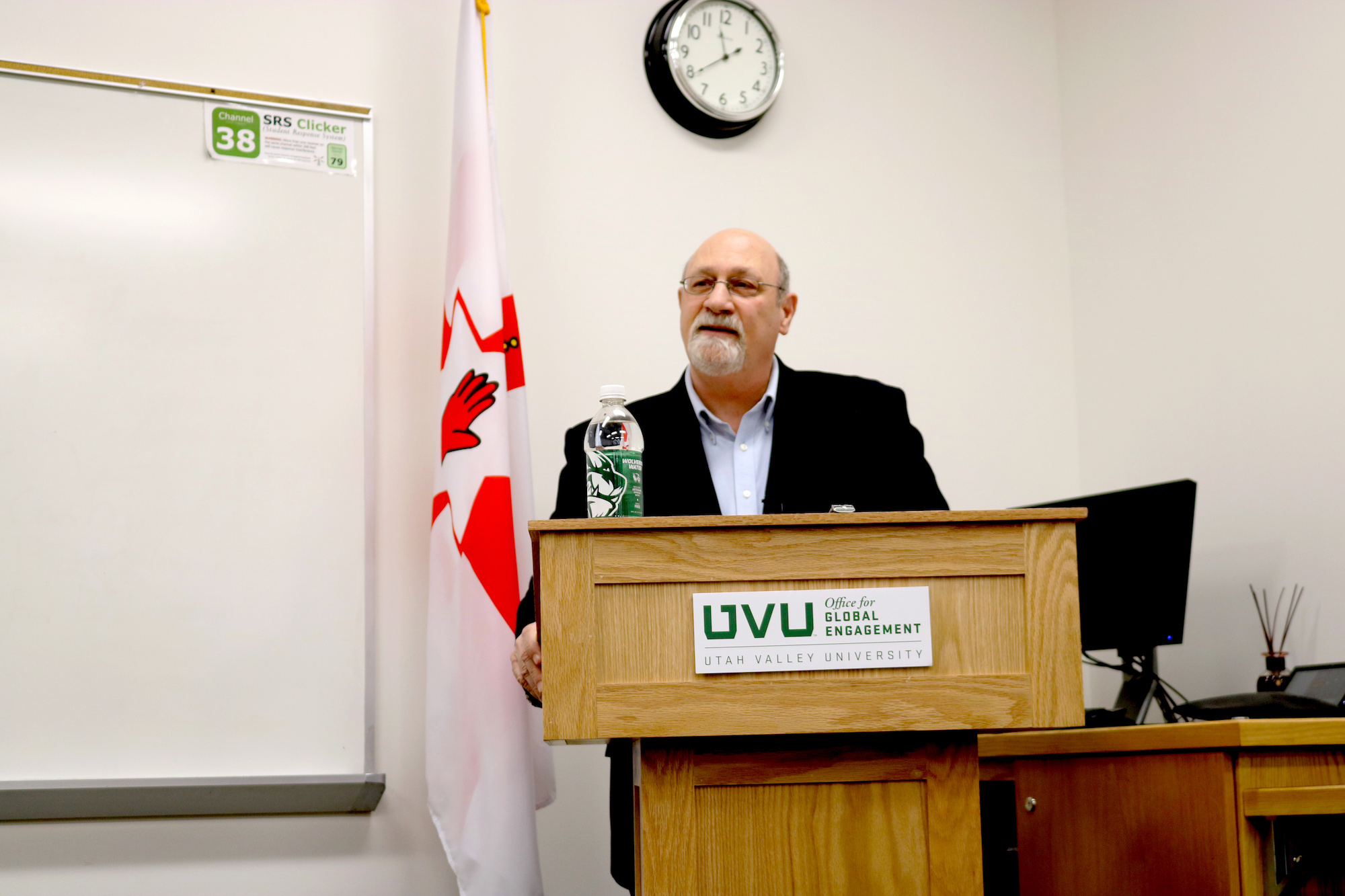 Jan 17 | A Land of Hard Hope: What We Must Learn in This Critical Moment: Lessons From Northern Ireland
Jan 29 | The English Defeat of The Spanish Armada | John Hunt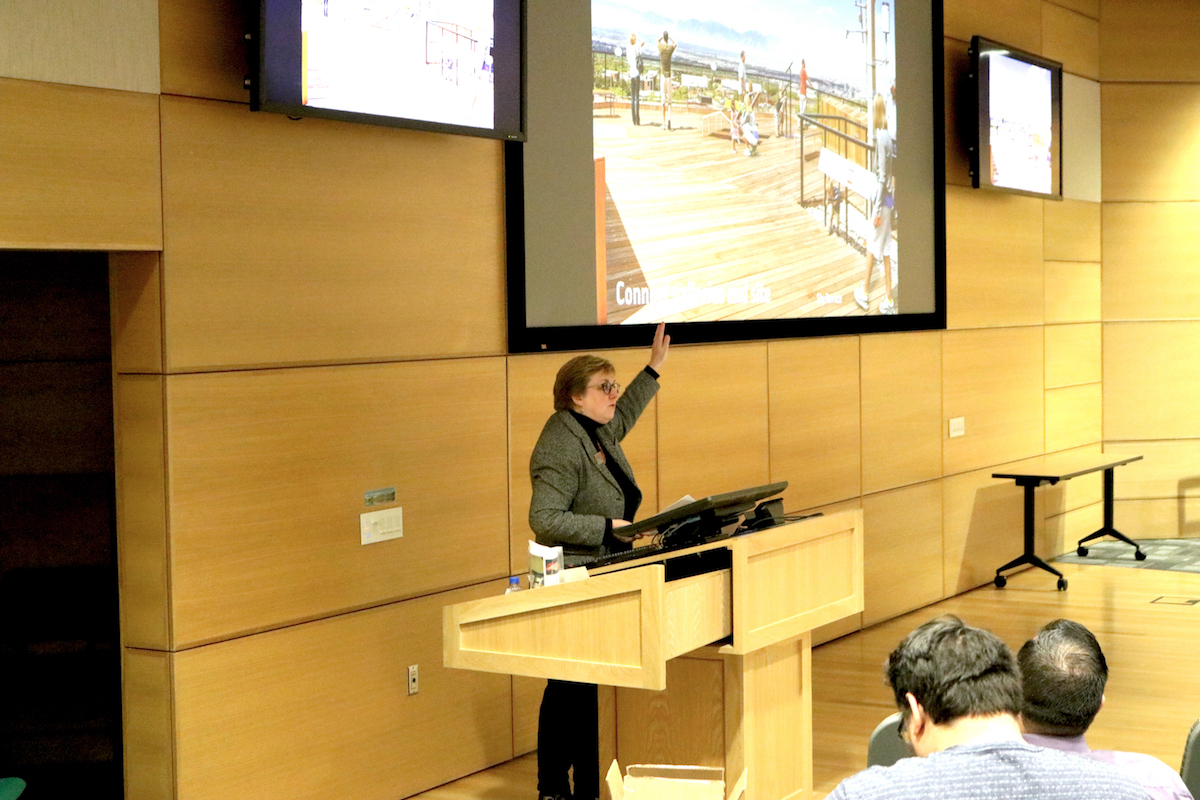 Feb 13 | UVU 10th Annual Darwin Day | Sarah George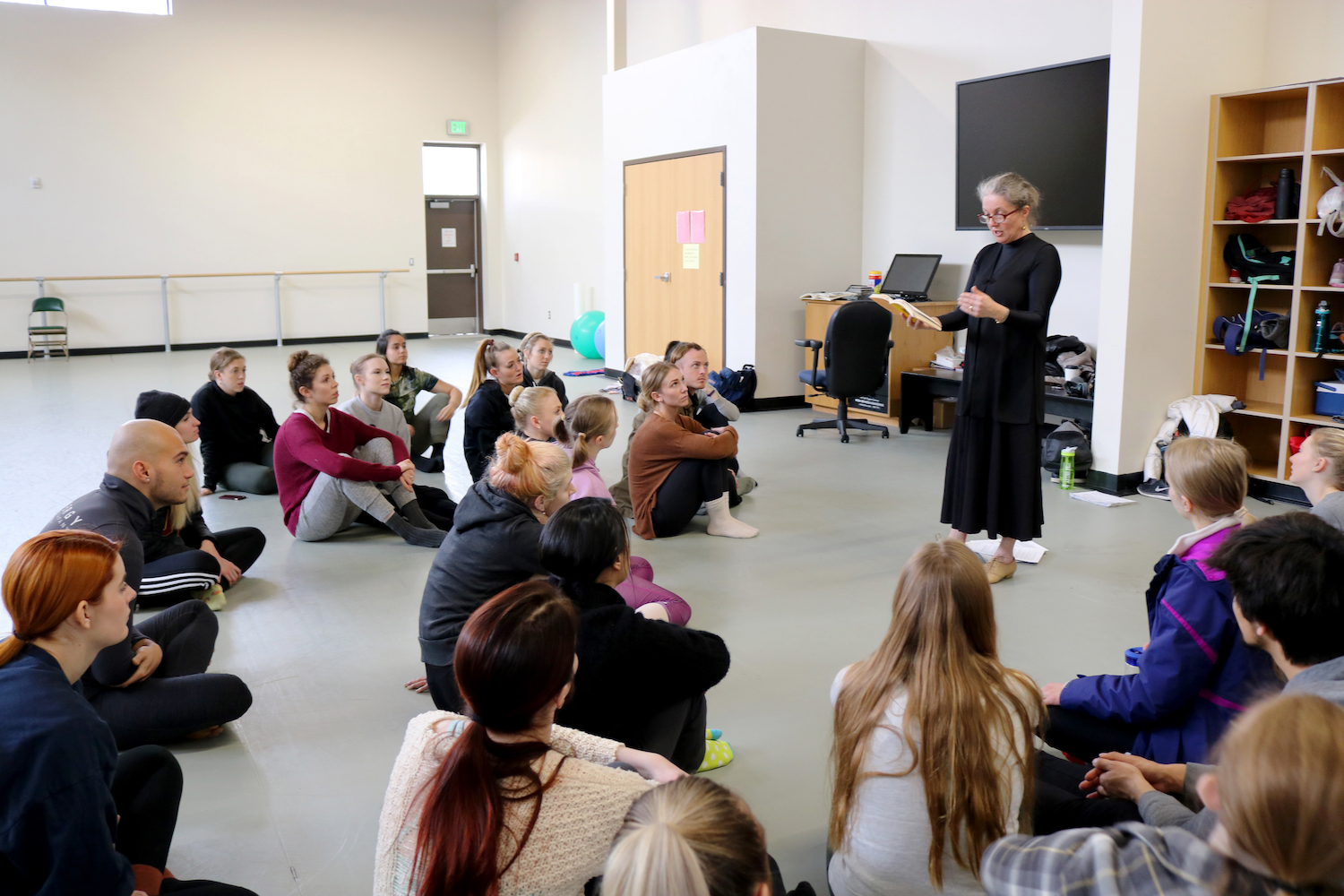 Feb 20 | English Country Dancing Master Class | Anna Mansbridge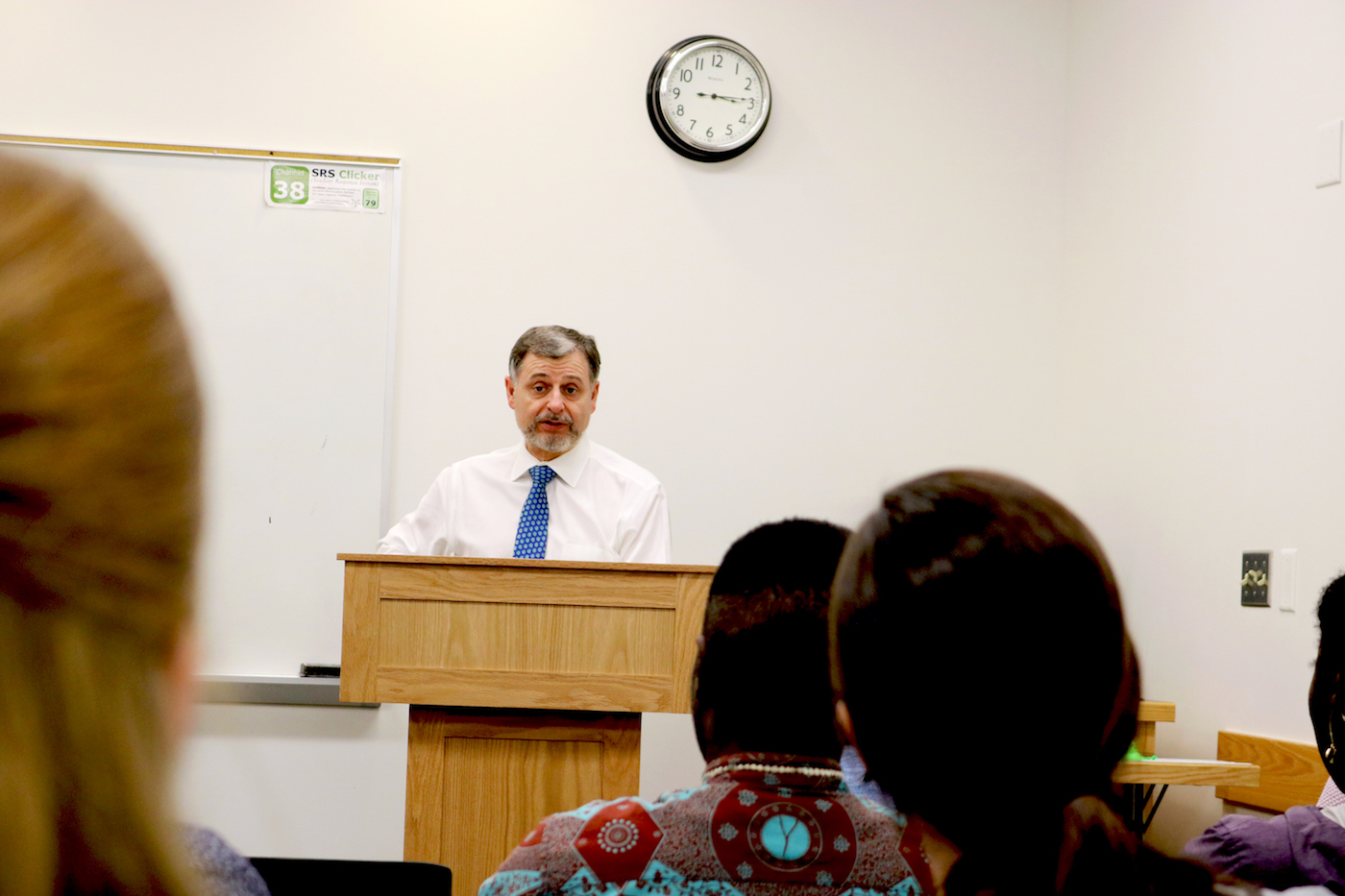 Mar 26 | The Relevance of The Orchestra in The 21st Century | Paul Meecham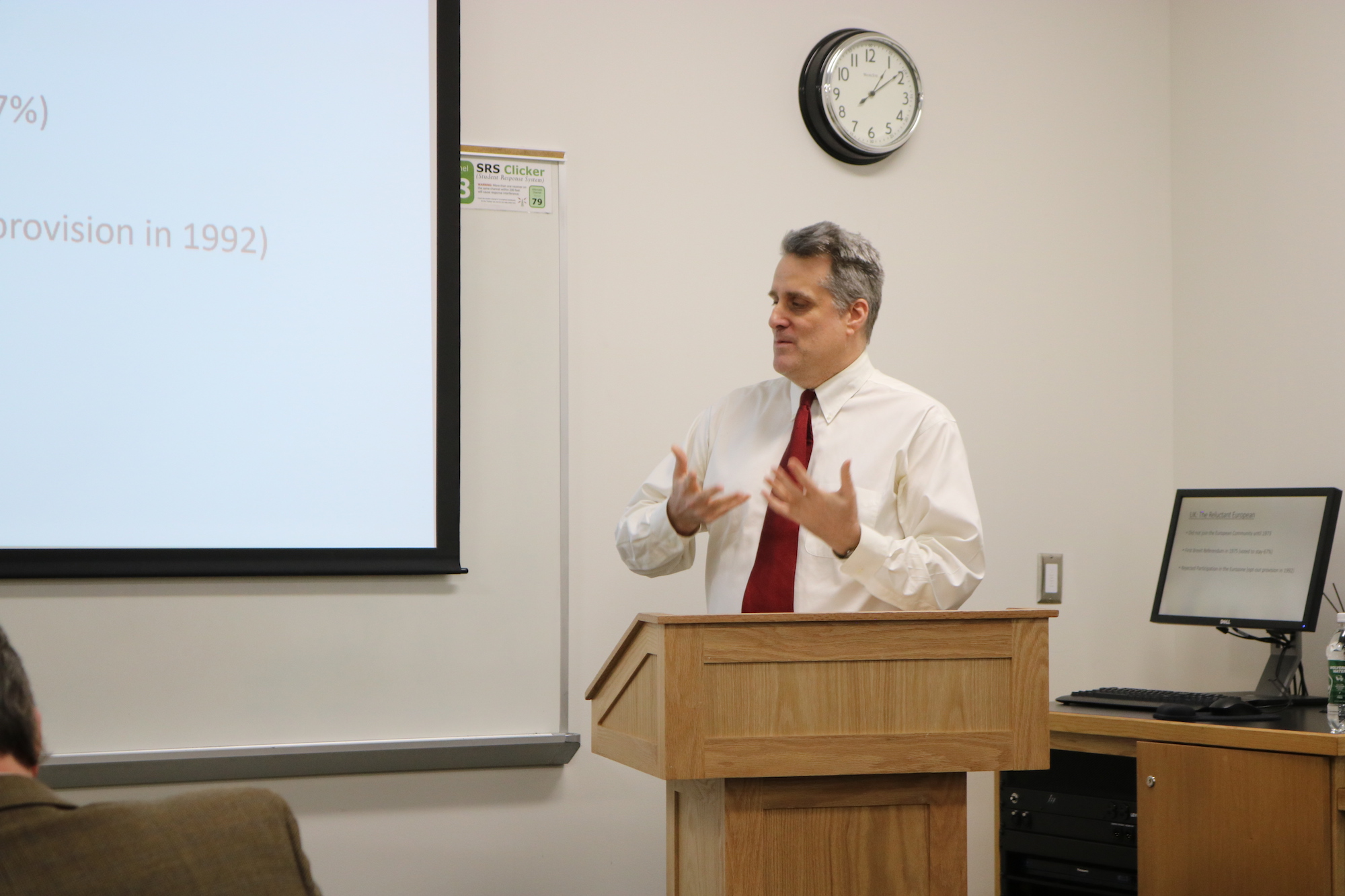 April 10 | Brexit: What Happened? And What's Next? | Geoffrey Cockerham