Introducing the UVU Center for Social Impact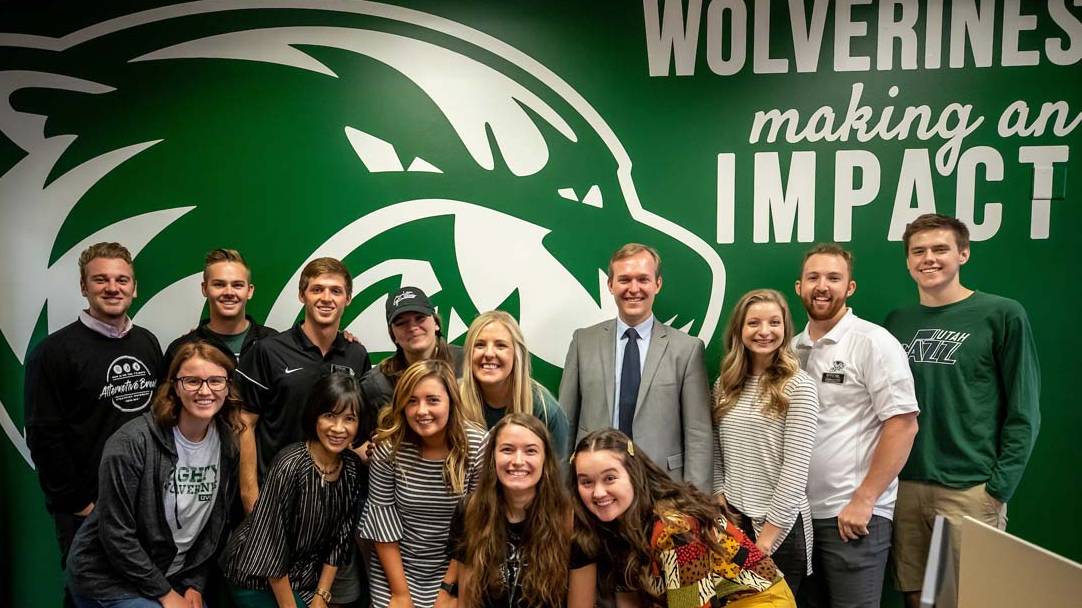 Last school year, the Volunteer and Service-Learning Center announced a new name, purpose, and ways that students can work to improve their community. The newly renamed Center for Social Impact has an updated mission and strategy that better represents the numerous ways that an individual can have a positive impact on the community and the world.
 A major reason for the name change was the center's embracement of the six pathways of social impact that were developed by the Stanford Haas Center for Public Service. The pathways go beyond basic volunteerism, delving into various ways of addressing social issues and concerns. The pathways include:
Direct Service
Community Engaged Learning & Research
Social Entrepreneurship & Corporate Social Responsibility
Policy & Governance
Community Organizing & Activism
Philanthropy
"The six pathways of social impact are important for students to understand because we are never going to simply volunteer our way out of any social issue," said Summer Valente, director of the Center for Social Impact. "Our work isn't to tell students what they should think on any particular issue, but we teach them the principles and pathways of positive ethical social impact so they can make the impact of their choosing."
With an updated mission and strategy focus, the center's staff realized that the name "Volunteer and Service-Learning" only addressed two of the six pathways and needed to be changed.
"We went through the renaming process because it was really important for us to both inspire students as well as reduce confusion about our role on campus," said Valente.
Valente researched comparable centers on both state and national levels and found that most centers had some form of community or civic engagement in their name. It was clear that the focus of those centers was on more than just service projects or volunteer opportunities. Rather than changing the name to match those of other institutions, Valente wanted "to figure out where the field was heading" so that any changes could last another decade or two.
"After developing our new strategic framework, it was really important that our name reflect our expanded direction," said Valente. "We looked for a name that was more inclusive of all the pathways. Not only does the Center for Social Impact do that, it also is a name that inspires students and requires action."
With an emphasis on the six pathways, the Center for Social Impact connects students with opportunities to make a difference both on campus and in the community. A few of the opportunities available to students in the Center for Social Impact include:
Future programs will include an updated student leadership structure, social impact incubators, and a social impact speaker series.
 "A meaningful college experience should challenge you and push you to think about things in new ways and from various perspectives," said Valente. "The Center for Social Impact seeks to provide opportunities for that kind of growth. We encourage all students to visit the center and schedule a peer advisement session to see how they can make an impact."
The Center for Social Impact develops active citizens who make social impact in our communities. We do so through curricular, cocurricular, and extracurricular student experiences in diverse pathways of social impact including direct service, community-engaged learning and research, social entrepreneurship and corporate social responsibility, policy and governance, community organizing and activism, and philanthropy.