As a faculty or staff member at Utah Valley University, we are all a critical component of "I CHOOSE TO RETAIN," a retention initiative underway at UVU. As the name suggests, each of us has a choice in whether or not we participate in suggested retention activities that can so dramatically impact student success.
To support and strengthen UVU campus personnel in this role, our office provides a variety of retention tools and programs. We strongly encourage you to use them and do your part to promote and support student success at UVU. After all, retention is everyone's job!
Tools
Help us, help students
Our tools make it easier for faculty and advisors to quickly and intentionally reach out to students before it's too late to get back on track to successfully complete and persist.
Early Alert
Allows instructors to identify students who are struggling academically or not attending class regularly.
3-Week Project
Activities that faculty can do during the first three weeks of the semester to greatly enhance your student's chances for success.
Midterm Grades
Faculty who teach freshman courses (and courses that have a high failure rate) should provide and post a mid-term grade.
Student Retention Dashboard
Student data can guide a range of decisions made by both First-Year Experience & Student Retention.
Leave of Absence
A program for students who may need to take some time away from their studies for reasons such as serving a religious or humanitarian mission, military service, medical reasons, etc.
Faculty Recommendations
A committee comprised of faculty members representing each of UVU's colleges and schools.
Student Success Series
Educates and engages UVU faculty and staff in best practices for first-year students and at-risk student populations.
Dean's List
Learn about the Dean's List and view students who have been awarded this honor.
15 to Finish
A program designed to help make students aware of the benefits of taking 15 credits each semester and making a plan to graduate in four years.
Resilience Project
UVU students, alumni, staff and faculty share their stories of persistence and resilience despite hardship during their education journey. The project is a video library of their stories.
Student Advocates
Great awards for great people.
NOTE: Nominations are now open for the 2019 Student Advocate Awards. Please submit your nomination by Friday, February 22, 2019.
The Student Advocate Award is given annually to one faculty member and one staff member who have demonstrated outstanding commitment to student success.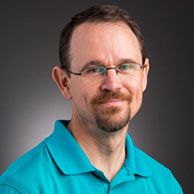 Keith White
Outstanding Faculty Advocate
Keith White has made a tremendous impact on students' ability to pass the quantitative literacy requirement. As department chair he was instrumental in revitalizing MAT 1030 and increasing its enrollment. He fronted the effort to create 1035 which allows students to finish their 1030 QL requirement in one semester. Keith also led the proposal to decrease the length of the developmental sequence from four courses to two. His leadership was critical to moving the proposal forward to its implementation. Additionally, he has dramatically improved student support by establishing a strong student mentor program for developmental math courses. Keith epitomizes the student-focused culture of UVU, and is committed to helping students achieve success.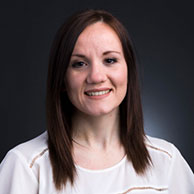 Tiegan Hatch
Outstanding Staff Advocate
Throughout Tiegan's time with GEAR UP (Gaining Early Awareness & Readiness for Undergraduate Programs), she has worked to solidify and increase services to GEAR UP first-year students. She continually seeks to expand her knowledge of relevant research and best practices, and collaborates with other professionals across the state in order to provide a more holistic support to students. Tiegan is always willing to come in early or stay late when a student needs more support with their transition to college. Tiegan is committed to learning more about students who are ethnically diverse, first-generation, and/or low income, and how she can support them to succeed in college.