COVID-19 Modified Operations
UVU's First-Year Experience & Student Retention office is committed to the safety and support of UVU's new students. UVU's current response to COVID-19 may impact our student outreach and support. Students will continue to receive the needed outreach and support via email, text, message, video calls, and phone calls. We will not be available for in person visits at this time. To get in contact with one of our Student Success Specialist please contact us at mentor_success@uvu.edu.
As a faculty or staff member at Utah Valley University, we are all a critical component of "I CHOOSE TO RETAIN," a retention initiative underway at UVU. As the name suggests, each of us has a choice in whether or not we participate in suggested retention activities that can so dramatically impact student success.
To support and strengthen UVU campus personnel in this role, our office provides a variety of retention tools and programs. We strongly encourage you to use them and do your part to promote and support student success at UVU. After all, retention is everyone's job!
Tools
Help us, help students
Our tools make it easier for faculty and advisors to quickly and intentionally reach out to students before it's too late to get back on track to successfully complete and persist.
Student Advocates
Great awards for great people.
The Student Advocate Award is given annually to one faculty member and one staff member who have demonstrated outstanding commitment to student success.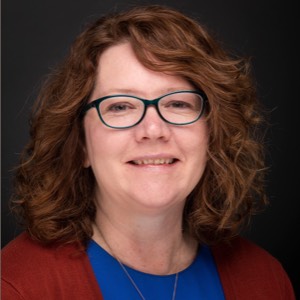 Carrie Ashcraft
Outstanding Faculty Advocate
As a lecturer, Carrie has a very heavy teaching load, but that hasn't stopped her from going above and beyond in creating a successful environment for students working on their edTPA teacher performance assessment. This is a very detailed and time consuming process that students must complete in order to graduate and be recommended for licensure. In order to be successful, they need a great deal of mentoring. Carrie has created a series of workshops, outside of class time, for students to receive mentoring and spends countless hours helping students through this process. Since creating these workshops, and under her tutelage, over 85% of students are passing the edTPA with a passing score the first time. It cannot be emphasised enough how vital her work is to the success, retention, and graduation of our students. She has made a difficult process not only manageable, but a positive experience for our students.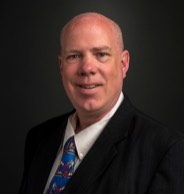 Doug Watson
Outstanding Staff Advocate
Doug has made huge strides to enhance UVU's pre-professional services and largely this is because of how hard he works to advocate for our students and their success. Doug epitomizes the concept of student advocacy. He opens doors for UVU's students, especially those who would likely have no chance of reaching their dreams without his support, connections, and resources. Here's an example from one of his students, "I have had tons of great experiences with faculty at UVU and have loved my time here. However, the best person that I have worked for would be Doug Watson. He was amazing and extremely willing to work with each and every student that comes into his office or sends him an email."