General Information
The Utah Fire & Rescue Academy provides a wide variety of training opportunities to fire and emergency service providers in several formats. Fire departments throughout Utah can request Academy deliveries of many basic training and live-fire courses at their locations or in their region. Most of these classes are completely subsidized by the state and are therefore free to members of UTAH fire departments. Curriculum for Firefighter I & II, Haz Mat, Apparatus Driver Operator and other courses are available for loan to departments wishing to conduct their own training through our Supported Delivery programs.
Types of Training
Direct Delivery - Courses include all necessary manuals (loaners), handouts, quizzes, and related classroom materials. These courses also include a completed course syllabus with UFRA instructors assigned and the scheduling of necessary props. Direct Delivery classes must be scheduled through the department's assigned UFRA Program Manager (see list below).
Supported Delivery - Courses may include student manuals (if available) and a copy of the current UFRA curriculum for subject requested. It is the responsibility of the department to supply/schedule instructors and supply all relevant student materials. It is also the responsibility of the department to schedule certification testing if such testing is desired.
College Credit - Direct Delivery classes will be the only classes available for college credit. College credit will only be awarded if the student applies for credit at the time the course is delivered.
Fire Schools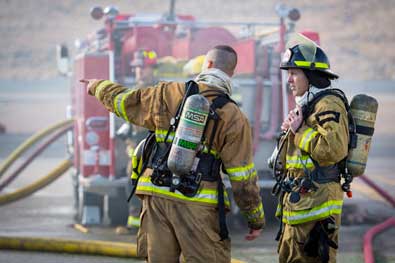 Each year in January, UFRA conducts a fire training school in St. George, Utah. Winter Fire School (WFS) is considered to be one of the largest of its type in the nation. WFS has grown to more than 95 classes and over 800 students, instructors, and support staff. WFS also boasts a large vendor show which includes demonstrations with state of the art firefighting, rescue, and emergency medical response equipment.
In addition, UFRA offers smaller "regional fire schools" throughout the year in various parts of the state. These schools are commonly held on a Friday-Saturday schedule and include many hands-on classes.
Wildland Program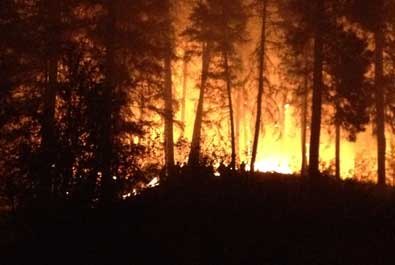 The Wildland Fire Training Program provides standardized wildfire training for agency, career, volunteer, and industrial firefighters to instill professionalism, safety, and interagency cooperation.
Scheduled Courses
The list of Scheduled Courses is updated as class requests are submitted by departments. If you would like to schedule a class, have your chief or training officer contact the Training Program Manager assigned to your county.
CALENDAR OF COURSES(REQUIRES GOOGLE CHROME OR FIREFOX BROWSERS)